A Chinese Affair: found in translation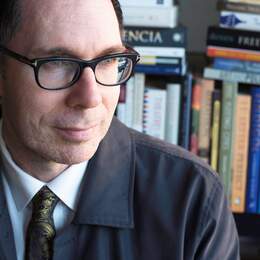 Sydney author Isabelle Li's debut short story collection is a rich exploration of Chinese culture and language, and the dissonances and mistranslations that result through migration and cross-cultural encounters.
In any short story collection you need to find one, or maybe two, stories or even just sentences to serve as a compass with which to navigate the whole. It's always personal. You'll know when you find them.
In the case of Isabelle Li's debut collection of interlinked stories A Chinese Affair, it was, for me, just two: Amnesia and Go Troppo. Both speak of loss — a major theme throughout the book — and illicit love — another major theme.
In Amnesia, Olivia is having "memory problems". In fact, as her doctor Ben tells her, "It seems you have an extraordinary memory due to the high level of synaesthesia... It is possible that you have obliterated some memories out of self-preservation."
The poignant, epistolary Go Troppo, comprises a series of unsent emails written to a former lover: "Should we have written our stories differently? We could have cultivated a friendship with respectful distance, and you'd still be in my life."
In some senses, synaesthesia — or at least a heightened awareness of sensory interconnectedness — and writing stories "differently" are part of a fiction writer's stock in trade. "To write is to have the freedom to imagine, to invent," says Li on the line from Sydney, where she lives and works.
"When you're restricted by facts, it's not to your advantage. If it's too personal, it becomes an obstacle to writing fiction."
Yet Li, who grew up in China and worked in Singapore before migrating to Australia, admits there is a large element of autobiography in these sixteen stories, which together form a rich exploration of Chinese culture and language and the dissonances and mistranslations that result through migration and other forms of cross-cultural encounters.
"I see myself in almost all the characters, male and female," she says. "But I think the autobiographical elements for any writer go beyond just information. It's about sensations and observations. I do use my own history and those of other people around me. But logically reimagined."
Although bilingual, Li, who has translated the work of Australian poet Mark Treddinick into Chinese, wrote all the stories in A Chinese Affair in English. "Chinese is my mother tongue, but I call English my step-mother tongue," she laughs. "I remember saying in an interview for SBS radio that my nostalgia for China is mostly language-based. At that point I burst into tears. Fortunately the interview was being pre-recorded."
And yet there is always "a kind of reconciliation" between the two languages. "They come together rather than being fragmented," Li says. "A different language gives you a different perspective. That's why language learning is very important. Chinese and English certainly they give me two very different ways of looking at the world."
Indeed, Li's prose throughout is both sensuous and spare, and if one sometimes longs for a much longer sentence to unfurl itself slowly like a scroll or a ribbon, there are exquisite mosaics such as this passage which more than compensate with their fragrant, imagistic clarity:
"The sun was still burning and the colourful clouds were bright in the sky. We gathered some loose soil to hold up two incense sticks and lit them. Two thin columns of blue smoke rose in the air. The late summer insects were chirping. The grass was warm."
Fact File
A Chinese Affair is published by Margaret River Press ($27).