Our World

Freewheeling through the world's most avid cycling nation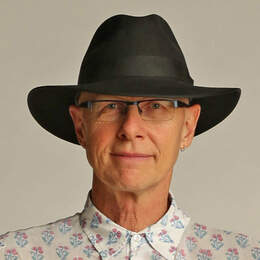 Touring the Netherlands, where bikes are a big part of everyday life, is neat and simple on two wheels. 
The Netherlands is the most avid cycling nation in the world, with 99 per cent of the people owning a bike — more than 16.5 million of them.
It pips Denmark, with 4.5 million bikes for a population of 5.5 million. Just 80 per cent.
But when this conversation comes up in a cafe, the nice chap I'm talking to corrects me, his English starting to falter, but not as much as my German ... "and one things I would like you to know. Peoples says we are a lot of cyclists here. But we are not cyclists ..." He smiles politely but pointedly. "We are just Dutch."
It is a small, flat country, which helps. It is as ideal for cycle touring as it is for river cruising, with day rides on supplied bikes.
Look out for bicycles! You learn it quickly in the streets of the Netherlands. A tall young woman on a pink sit-up-and-beg bike, happily helmetless, liberated hair in a blonde ribbon behind, nearly cleans me up. Yes, this is still the land of the bicycle. Not lycra warriors, but everyday bicyclists going about their business, one cold hand in a pocket, and then the other, in an urbane city with bike paths and laneways.
They are proud of their "omafiets" — or "granny-style" bicycles with back-pedal brakes.
The Dutch care for their bikes as constant companions and are less concerned about "show" and new technologies. It's the relationship that counts.
One might trace some of this back to the 1970s. Before World War II, most people rode bikes everywhere, but after the war, the car started to dominate. The jump in oil prices in the mid 70s and a "Stop the Child Murder" campaign in response to the number of children suddenly being killed on the roads combined to prompt massive government investment in infrastructure for cyclists.
So, cycle-friendly attitudes are deeply wired into the social, sophisticated Dutch. There is a vast network of cycle paths and lanes — usually bikes and cars are completely separated. Cycle paths have suitable surfaces, are wide enough for riders to overtake, have their own traffic signs and sometimes lights, and there are fines, usually of about €60 ($88), for not obeying road rules.
There are bike hires everywhere — in the big cities like Amsterdam and Rotterdam, and in the small towns, too. It's a perfect way to see Amsterdam, joining 400,000 others on 400km of cycleways.
I am in the apparently unremarkable little town of Nijmegen. But it is remarkable, not only for being the oldest city in the Netherlands, but in a contemporary way that so many of these Low Countries towns are.
For it is paved in a way reminiscent of its cobbled past but entirely suited to its bicycled and pedestrianised present. Outside apartments there are paved squares leading on to paved streets and alleyways, and all have racks of everyday bicycles.
I like these unpretentious and practical bicycles of the Netherlands.
They ride, sit up and beg, with an extended and raked front for yokes, tall and curved handlebars. Perhaps there are panniers for a handbag or briefcase (I see one with a Dutch Masters print on the lids). Maybe there's a shopping basket on wheels. They shop with these for produce in the markets, then hook them on and ride home with them following like a trailer.
Maybe there is one child in a "bucket" out front of these "bakfiets", or cargo bikes — and in one town I see two in a very fancy curved and varnished plywood number.
It is estimated that overall in the Netherlands, 27 per cent of all trips and 25 per cent of trips to work are made on bicycles. In cities such as Amsterdam and the Hague, it is up to 70 per cent of all journeys.
They ride without helmets, in fine coats or puffer jackets — an elderly gent with one hand holding a hockey stick as he heads to a morning game, a woman in an elegant dress with a bouffant dog trotting alongside, and later sitting next to me in a cafe.
Despite language, we converse a little, me dipping back to the little German I had parked somewhere and her with faltering but newer English.
"It is nice now, in spring," I say, "but it must be cold in winter. Do you still ride your bicycle then?"
She smiles, all flawless potato-white skin and tulip lips. "It is OK," she says. "It's fine. It is normal."
I like the Netherlands. It's normal.
(At top: Cycling in Amsterdam. Picture: Holland.com)
Fact File
If you go cycle touring in Netherlands, you join the culture of the country. While there are many guided tours, it's a good place for cyclists to go self-guided, following routes, but in their own time. Routes are signposted and easy to follow. There are three types of marked routes:
Long-Distance LF Routes 
There is a network of about 4500km of these long- distance routes for multi-day touring. The signposts are white rectangles with green letters and show the route number and name and a directional arrow. Maps and guides for these routes, with GPS references, are easy to find.
LF routes can be combined. For example, the popular Zuider Zee Route, which is 400km, couples well with the Dutch Coastal Route of 570km. When you talk to local cyclists, one route comes up as "the classic" — the Tour of the Netherlands. This combines several LF Routes to give a combined trip of 1300km.
Themed Routes
Themed Routes are, well, just that — with the clue often in the name. Mill Route. Ferry Route. Themed Routes are mostly between 30-50km long, and are signposted with hexagonal signs. They were very popular, but the rise of Junction Routes has seen Themed Routes fall from favour.
Junction Routes
Every junction in the Netherlands has a number, and an information board showing the distance to the next junction. So, at every junction a cyclist has several choices, and can really shape their trip, deciding the length of the ride each day. Just ride from one junction to the next, making it up as you go.
Start Planning
Many travel agents can help with bookings for cycle touring.
National Bicycle Platform (Landelijk Fietsplatform) is the umbrella organisation for recreational cycling in Netherlands: fietsplatform.nl/informatie/English. NBP has a good planning site: hollandcyclingroutes.com.
Categories