Arrivals & Departures

Fremantle Prison adds new convict and true crime tours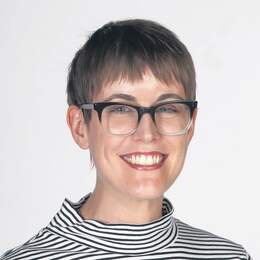 Hear the stories of some of Fremantle Prison's notorious inmates - from bushrangers to serial killers, bank robbers and escapees - on a new tour of the historic complex. 
The True Crime tour is one of three new tours of Fremantle Prison themed around key stages in its history.

The Convict Prison tour focuses on the period from the prison's construction by convict workers in the 1850s to the end of the convict era.
And there's the Behind Bars tour, which explores Fremantle Prison's history as a maximum-security prison from 1887 to 1991, providing an insight into the inmates' day-to-day lives.
Fremantle Prison director Paula Nelson said the new tours would give previous visitors a reason to revisit the UNESCO World Heritage-listed site.
"Fremantle Prison has so many stories to tell and a myriad of remarkable spaces," she said. "The new tours will allow for more of the prison's fascinating past to be shared."
The prison continues to offer its Tunnels and evening Torchlight tours, with income from its tourism activities helping to fund conservation work.
Picture at top: The main cell block. Picture by Fremantle Prison.
Fact File
The new tours each last an hour and 15 minutes and run regularly each day. 
They cost $21 each, with discounts for concessions, children, families and visitors booking multiple tours. 
For more, see fremantleprison.com.au or phone 9336 9200.
Categories