Freo on foot: Seeing the port city with fresh eyes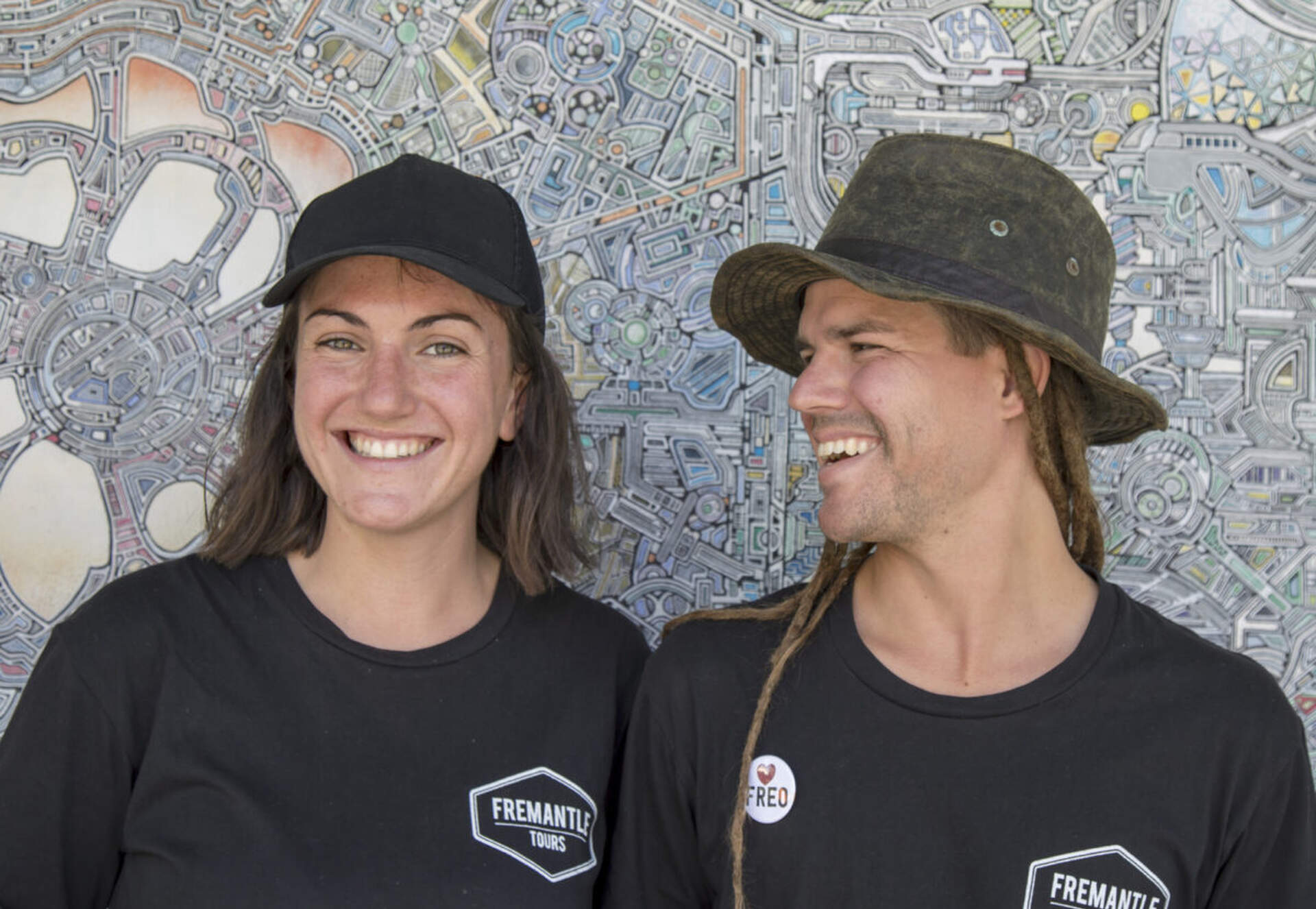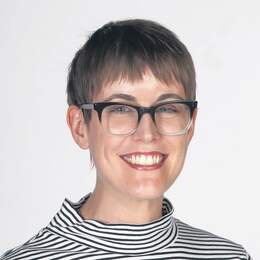 Meet the local duo sharing their love of Fremantle with a new series of walking, bike, food and bar tours.
"We love being tourists in our own backyard," Lucy Deller tells me. It's a sentiment she and husband Michael (pictured above) are hoping to share with locals and visitors alike through their new company, Fremantle Tours.
Since the couple began their tours (which include a guided walk plus bike, food and bar-themed offerings) in November, customers have included visitors and West Australians, as well as people "who have lived in Fremantle for years".
Likening their tours to "showing your friend around", Lucy and Michael touch on the major sites and stories from local history, from Aboriginal heritage to the convict era and beyond, as well as quirkier tales and local gems. They share the background for how the port city has become what it is today alongside newer developments such as street art and bars.
Indeed, it was experiencing tours with this mix — historic context plus suggestions for places to return to later — while travelling that inspired the pair to start the business.
The couple live locally and weave their interests and enthusiasms, as well as some family history, into their tours. Michael is a third-generation Freo resident and tells how his grandmother as a child was forbidden from walking through parts of Fremantle's West End, where the local brothels were concentrated.
Fremantle characters past and present also get a good showing, from Horatio T. Birdbath, the artist responsible for the well-known Horatio's Wall mural behind Gino's on South Terrace, to Charles Manning, a prominent local merchant and keen amateur astronomer who in 1858 built Manning's Folly, an eccentric Pakenham Street building (long since demolished) with a rooftop observatory.
And you're pretty well guaranteed to come away having learnt something new. I would have never guessed, for example, that the Queensgate car park's bright paint job is a piece of commissioned street art, or that the Esplanade Hotel was built on the site of a warehouse used to house the first convict arrivals. Or that Marine Terrace, where the Esplanade Hotel stands, was named for its original waterfront location — the land of the Esplanade Park and beyond having been reclaimed later. As Michael tells me, the shoreline as it was in 1829, when the Swan River Colony was founded, is traced by the Old Shoreline Heritage Trail, a ribbon of cream bricks inlaid with sea-themed symbols.
Indeed, such is the richness of Freo's history that Michael — who has previously worked as a tour guide around WA — says he researched local history for a year prior to the launch.
"It's been a really interesting journey, learning about places you think you know a lot about and have a strong connection to," he says.
Fact File
Fremantle Tours' walk and bike tours for a maximum of 10 people run twice a day from Thursday to Monday and cost $25 and $55 respectively, including a coffee along the way. 
The three-hour Drink tours, visiting four local venues, are on Thursday evenings. They cost $70, including a drink at each venue and snacks along the way. Eat tours, with five courses and three drinks, are by request. 
For more, see fremantletours.com.au.