Fresh tastes: Six new restaurants in Vienna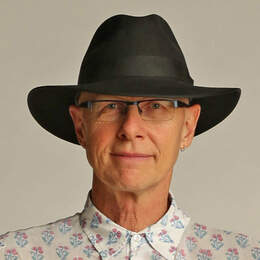 Vienna is not a city stood dormant, but vibrant, changing and with new restaurants on the menu.
I am sitting at the Cafe Schwarzenberg, which opened in 1861 and is the oldest of the cafes on Vienna's Ringstrasse — often described as the most beautiful boulevard in the world.
It's a cool morning, but I am outside, wrapped in a scarf, with my Viennese coffee and croissant.
And that, for me, is a perfect breakfast scene. And it is an intrinsic part of a city I like very much.
But there is more to this Austrian city than breakfast. This is the home of apricot schnapps and beautiful, sweet tap water.
It is also the home to new restaurants:
Ramasuri, Praterstrasse 19, 1020 Vienna
Praterstrasse has emerged as a real dining hotspot, and Ramsuri is in a 19th century palace, offering traditional Viennese cuisine and a good vegan menu.
Blue Mustard, Dorotheergasse 6-8, 1010 Vienna
By day its Airstream trailer serves up street food and coffee to go, and at nights the restaurant and bar open up. The food is cosmopolitan with menu highlights flitting between Vienna, Naples, Paris and Tokyo.
Art, Falkestrasse 5, 1010 Vienna
Food and cocktail paring? Art, in Vienna's first district, proudly claims that its special cocktails bring out the flavours of each dish. The focus here is on low-carb, low-fat and low-sugar food.
Habibi & Hawara, Wipplingerstrasse 29, 1010 Vienna
The name means "friend" in Arabic and Viennese dialect, and this new arrival on Wipplingerstrasse is run by refugees and Viennese chefs, with Austro-Oriental fusion cuisine.
Chuchu, Wipplingerstrasse 21, 1010 Vienna
Chuchu offers Latin American cuisine combined with flavours from the Far East, all topped with cocktails.
Grace, Danhausergasse 3, 1040 Vienna
This is a new restaurant and home of Oliver Lucas, former sous chef at Steirereck, which has two Michelin stars. Expect first-class creative cuisine in a relaxed setting.
Categories