Cruising, Ponant-style: Expedition ship meets luxurious French boutique hotel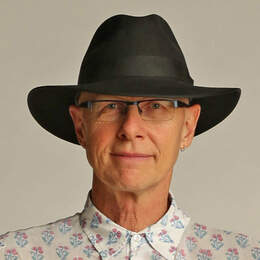 Lap up the luxury on a cruise aboard sophisticated and versatile expedition ship Le Soleal.
Just as Ponant's Le Soleal has experienced both north and south polar regions, so there are two extremes to its physical presence.
For Le Soleal is a proven expedition ship and a luxurious French boutique hotel. And that is a powerful combination.

Every cruise ship has this duality to some degree. There is the ship as a working, ocean-going vessel. This is the ship of engineers, navigators, bosun and deckhands. The ship that functions behind watertight doors.

Its crew wears white overalls, not cocktail waiter livery. This is the ship of water makers and waste managers and, most crucial, engineers — the chaps who keep the plumbing running. This is a commercial ship which requires sound marine architecture and build to safely deliver a cargo — in this case, us.
And Ponant's Le Soleal is a very capable, working expedition ship, proved in the Arctic and Antarctic, the Atlantic and Pacific, the Mediterranean and the Caribbean and just about everywhere in between, and in every condition.

Capt. David Marionneau, at the helm of La Soleal when I join it in Central America and returning to the ship for its Australia and New Zealand itineraries in 2017-2018, says: "We go to places where not many people go. This ship is four years old now and has been everywhere."

Capt. Marionneau, who has been with Ponant for nine years, adds: "Working on small ships is very interesting for us but the Antarctic for everybody is the top. There are not many places where you have that sort of contact with nature and wildlife. There's a serenity."
Ponant's itineraries include voyages to the Antarctic Peninsula, from the southern tip of South America, and to South Georgia, Falkland Islands and Tristan da Cunha Archipelago. In the Arctic, there are voyages from Spitsbergen to Greenland and Baffin Bay to Alaska.
Capt. Marionneau adds, with a smile: "And there's no better ship for it. It handles heavy seas and is very stable. You can be in a rough sea with a glass of wine still stable on the table."
The feel of a French hotel
And this, appropriately enough, is where the other side of Le Soleal's personality comes in. For the ship, which has 132 cabins and suites, and caters for up to 264 passengers, has the feel of a French hotel.

Let's just pick out some spots.
The bar, reading lounge and library at the front of deck five has 180-degree views and contemporary armchairs of soft turquoise and pastel leather. There are exquisite design touches.
My cabin on deck five relies on cream finishes, with oat tones and wood grain, and I might choose from the pillow menu or the in-room dining menu, 24 hours a day. There are soft, padded leather doors and no overhead light; just subtle lighting "around the edges". The bathroom has Hermes Paris amenities.
Ponant's spa, in partnership with Sothys Paris, offers treatments from massages and scrubs to "energising eleutherococcus treatment", through which it promises to restore my skin's energy and radiance. Don't be scared, eleutherococcus is a thorny shrub.
Crew uniforms have a couture cut, the ship's shop is full of the finest, and Veuve Clicquot seems the order of the day.

While there are affordable wines with dinner, the ship's list of finest vintages features Chateau Latour from €96 to €740 ($150-$1155, well, it is the 2001 Grand Cru Classe de Pauillac). In reds, for that special dinner, perhaps settle for the 2013 milestone vintage Vosne-Romanee of Domaine d-Eugenie at €90.
The menu for the gala dinner includes, as an appetiser, marinated scallop with exotic carrot jelly and caviar; for entree, homemade duck foie gras with dry fruits chutney; for the hot starter course, seared sea bass; for main course "bio fed veal tenderloin"; a chocolate and praline dessert; and finally "sweet treats" including an exquisite strawberry marshmallow. (And would you like coffee with that?)
The subtly but distinctly disparate character of Le Soleal's two restaurants is clever. Le Pytheas on deck six is buffet style, partly indoors and partly on the back deck, overlooking the ship's 15-person swimming pool. L'Eclipse on deck two is fine dining, complete with white linen, and I really enjoy the food there.
A proud heritage
It is, dare I say, all rather French. And it benefits from the sensibilities and demands within that Frenchness.
I feel at liberty to say this as Ponant, founded by Philippe Videau and Jean-Emmanuel Saved and other officers of the French merchant navy, is proud to be sailing under the French flag. It is proud of that Frenchness.
Indeed, the company was named for the forces of the French navy of pre-revolution, aristocratic France. The original Ponant fleet.
Today's Ponant started in 1998 with the three-masted sailing ship Le Ponant and now also has four luxury expedition-style ships including Le Soleal. Two more explorer ships, with underwater lounges, will join the fleet next year, with another two ships planned for 2019.
The Frenchness does mean that this is cruising for people who want an international experience. All announcements are made in French and English and presentations in theatre are in English. And though it's a friendly ship, it does feel rather like being cast adrift in Paris.
Of more than 200 passengers on this voyage, only nine are Australian. Gradually they are mostly drawn together, many joining each other for meals. One passenger from Sydney travelling solo says he feels quite isolated. By the same token, a couple from Sydney are on their seventh Ponant voyage, and recommend it highly.
But it is something to consider. Something upon which travellers can get good advice from an experienced travel agent, as some Ponant voyages have been chartered by Australian companies.
A spokesperson for Ponant says Abercrombie and Kent charters the ship and they are working with APT on departures from Australia.
Life's finer things
On this voyage in Latin America, we have passed through the Panama Canal and there will be days at sea, coming down the coast off Colombia and Ecuador. Ploughing the Pacific, there might be a Zumba dance class, geography quiz, cocktail-making workshop, a classical piano concert to counterpoint last night's glitzy dance show, and a bridge tour.
And, of course, there will be breakfast, brunch, lunch, afternoon tea and dinner. Le Soleal has a marine crew of about 20 and more than 100 hotel and excursion staff to look after all this.
But today we pull in to a little-visited island — delivered safely by an excellent ship, replete with all that dining, entertainment and, well the rather French finer things of life.
For the two parts of Le Soleal's personality come together on the back deck, at water level. This is where crew help guests into the ship's Zodiacs to venture out and explore the world. And this really is what expedition cruising is all about.
Style guide for elegant dining
The Ponant experience begins before I set out from home, when I receive the Dress Code for the voyage.
For evenings, I am advised to bring "elegant informal attire". Shorts and T-shirts are not allowed in restaurants.
For women, a "simple dress", skirt or trousers, shirt or blouse or polo shirt is recommended.
For men, "pleated or coutil trousers", a sports jacket, shirt or polo shirt.
There will be two gala evenings and I am advised to bring one or two formal outfits.
"For the ladies"...a cocktail dress or long evening gown ("non mandatory") and for men, a "dark suit, tie recommended, bow tie possible, or dinner jacket" (also non mandatory).
And so the scene is set.
While most of the women are in pretty dresses and the men in dark suits for the Gala Dinner, an Australian travelling alone says "this is as far as I go", looking down at his dogtooth casual jacket.
Dressing up is not, of course, everyone's cup of tea but I enjoy it as another layer to what is already an elegant ship, with stylish decor and French-based cuisine.
Fact File
Ponant's five ships have itineraries all over the world. See travel agents and ponant.com.
Disclaimer
Stephen Scourfield was a guest of Ponant.
Categories