From jellied eels to fresh bagels: London's old-school eats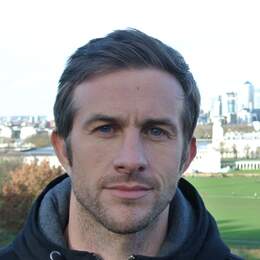 While London offers no shortage of cutting-edge contemporary restaurants, diners are also spoiled for choice at its more timeless eateries. 
In recent years, London's dining scene has improved dramatically, to the point where many food critics, chefs and seasoned travellers reckon it's one of the best places on the planet to eat.
This is due, in large part, to the tantalising choice on offer, from ritzy restaurants flaunting Michelin stars to pop-ups promoting the latest foodie fads. And with residents from more than 200 countries — many in the restaurant business — you can munch your way across the globe, from Afghanistan to Zambia, without leaving the city.
Despite all this, there remains for me something alluring about London's defiantly old-school eateries — the ones that have been around for yonks, more or less unmoved by the city's culinary evolution. Catering to a loyal clientele (plus a few celebrities, neighbourhood newcomers and curious tourists), they're characterised by their classic decor, trusty, affordable menus and earthy Cockney vibes. These stalwarts scatter the British capital but East London, traditionally the city's working-class heartland and now its most rapidly gentrifying area, boasts some especially notable establishments.
Places like F. Cooke, for example. A fourth-generation vendor of that iconic London dish — pie, mash and eels — it's on Broadway Market, which runs between London Fields park and Regent's Canal in Hackney.
We're here on Saturday, when this street — lined with trendy cafes, delis and pubs — hosts its weekly market. Skipping by the stalls that sell everything from pungent French cheeses to Polish pierogi, we enter this down-to-earth joint with a sawdust-sprinkled floor, wooden benches, marble-top tables and vintage tiled wall decorations, including a poster advertising a boxing card from 1972 featuring East End pugilist John H Stracey.
Manning the counter is Bob Cooke, who was born above the shop and is continuing a business set up by his great- grandfather in the days of Queen Victoria. We order some of Bob's tasty handmade pies: minced beef, enveloped in shortcrust pastry, with mashed potatoes coated in liquor (a parsley sauce).
We eschew a side of hot jellied eels (a staple dish for Victorian-era Londoners, but not so in demand these days). An antique sign touts the benefits of eel consumption, while the sawdust on the floor is apparently to prevent it becoming slippery from discarded bones. Including mugs of tea, our lunch costs about $10 for two (the same price as the pair of dainty cakes we then purchase from a Broadway Market stall for dessert).
Another day, we breakfast at E Pellicci. A five-minute walk from Bethnal Green Tube station, it's not your typical greasy spoon. The infamous Kray twins, who lived nearby, were past customers of Pellicci's, while in more recent times Liam Gallagher, Robbie Williams and the cast of EastEnders have been served. The venue also has Grade II listed status from English Heritage thanks to its Art Deco-style, wood-panelled interior crafted in 1946 by local carpenter Achille Capocci.
Run by the Pellicci family since the turn of the 20th century, the cafe hasn't forgotten its Italian roots and serves lasagne and pasta, as well as pretty decent espresso coffee.
But, like most punters this morning, we plump for the full English — a hearty melange of sausage, bacon, eggs, tomato, mushrooms and fried toast. It's flavoursome and filling, and adding to the appeal is the good-natured banter between the Pelliccis and their customers. For example, I'm called a "tight old git" when I ask my partner to pay our bill, having forgotten my bank card.
Later, after wandering around Whitechapel and Shoreditch, two of East London's most happening locales, we pop to Beigel Bake. Founded in 1974 on Brick Lane — a strip, not far from Liverpool Street station, crammed with curry houses and cafes and bars — it's open around the clock and entices with its fresh bagels loaded with ingredients such as hot salt beef and smoked salmon with cream cheese. Most people take away but you can eat while leaning on the ledge by the mirrored wall, watching the steady stream of peckish people — young and old, fashion-conscious and couldn't-care-less — flowing in.
Fact File
F. Cooke is open daily, except Sundays; it's at 9 Broadway Market, Hackney. E Pellicci is open every day except Sundays at 332 Bethnal Green Road. Beigel Bake is open 24/7 at 159 Brick Lane. 
For more information on visiting London and Britain, see visitlondon.com and visitbritain.com. 
Categories