Fun pub format has runs on the board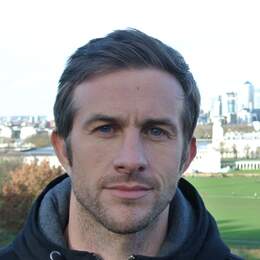 As the bowler trundles in, I focus, keeping my eye on the ball, and when it arrives, pitching perfectly for me a few seconds later, I belt it over the boundary. Six! Talk about an adrenaline rush (I can almost hear the crowd roaring)...
The next delivery is slightly faster. Seeking a glorious repeat, I swing — and miss. Turning round, I see the lights on my stumps flashing. Wicket! My heart sinks. The bowler has his revenge.
Such are the fluctuating fortunes of cricket.
OK, I'll be honest: I'm not playing the game for real (I've barely done so since school). I'm in the nets. But not any old nets. This is Sixes Cricket — a cool new attraction in the UK billed as the "world's first cricket simulator-driven hospitality venue". It's essentially playing cricket — or at least having a bat — in the pub.
You enter state-of-the-art, carpet-floored nets and test your skills against a BatFast Cricket Simulator, competing against friends and family and vying for a place on the global leaderboard (while fuelling up in between overs, if you so choose, with food and drink, including meaty and vegan-friendly dishes and cocktails like the Silly Mid Off Punch — a rum, pineapple and peach concoction).
There are two Sixes Cricket venues in London: one in Fulham, near Chelsea's football stadium, and another in Fitzrovia, a half-hour stroll from Lord's — the home of cricket. I'm in the latest opening, tucked in a basement of the grandiose Corn Exchange building in Manchester. Cricket fans are in their element from the start. A collage of bats dangles from the ceiling, paintings of cricketing legends and scenes adorn the walls, large screens broadcast live matches (the IPL — Indian Premier League is in progress) and upbeat tunes, the kind you hear at the Big Bash or T20 Blast, boom from the sound system. One minute it's Fatboy Slim and Black Eyed Peas, the next it's 10cc and "I Don't Like Cricket (I Love It)".
Read the full story here.

Categories