G Adventures launches wildlife tours endorsed by Dr Jane Goodall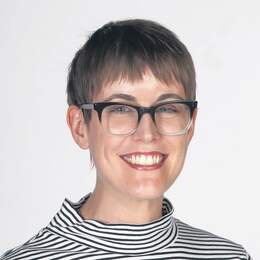 The collection of wildlife-focused itineraries provides opportunities for responsible animal experiences.
Small-group adventure tour specialist G Adventures is teaming up with the Jane Goodall Institute for a program of 20 wildlife trips endorsed by renowned primatologist Dr Jane Goodall, who is known internationally for her research work with chimpanzees in Tanzania.
Among the trips in the new Jane Goodall Collection by G Adventures is a nine-day Uganda and Gorillas Overland itinerary, which including spotting chimpanzees in Kalinzu Forest and seeing endangered mountain gorillas in their natural habitat. It costs from $1869 and travels round-trip from Kampala.
Other options include a 14-day Highlights of Madagascar itinerary, with the chance to see lemurs, geckos, chameleons, whales and dolphins. It costs from $2299 per person. Then there's an eight-day Botswana and Victoria Falls Adventure to Botswana, Zambia and Namibia, from $1999, a nine-day Galapagos Island Hopping trip, from $2499, and an eight-day Realm of the Polar Bear small-ship voyage round-trip from Longyearbyen in the Norwegian archipelago of Svalbard, from $4299.
Dr Goodall has also lent her support to G Adventures' Animal Welfare Policy, which covers all of its 650 trips and aims to ensure that "all animals encountered while on a G Adventures tour are treated humanely, with respect and in accordance with transparent and robust animal welfare standards", as its website states.

"I want to congratulate G Adventures on their animal welfare policy, which is so aligned with our values," she said. "My vision is that one day people can live in harmony with nature. Travel can be a powerful way to learn about the natural world and our relationship with it."
G Adventures founder Bruce Poon Tip said Dr Goodall had been "an inspiration for me since starting G Adventures 25 years ago".

"It's an honour to work with Dr Jane Goodall, but more importantly to continue her legacy by helping raise awareness of her work with our travellers," he said.
For more information on the tours, phone 1300 796 618 or visit gadventures.com/jane-goodall.
For more on the Jane Goodall Institute, which protects endangered species through community-based conservation programs, see janegoodall.org.au.
Picture of Dr Goodall courtesy JGI Canada/Michael Neugebauer.