Geraldton Travel Guide: Meet the "Tin Heads"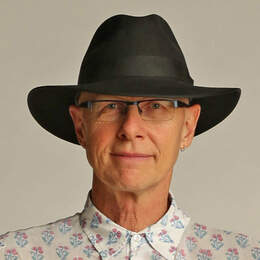 Geraldton's Margaret and Robert Gaston have what's said to be the biggest collection of tins in Australia, and welcome thousands of visitors from around Australia and overseas each year.
It started with a tin that Margaret Gaston was given by her nanna in 1949. She kept and treasured it.
In 2005, she and husband Robert started collecting more tins to go with it and now have ... "Wait a minute ... I'll ask Robert ... '9383', he says. Oh, and that one over there. That makes it 9384."
Anyway, it's nudging 10,000 and is reputedly the biggest collection of tins in Australia. "People reckon we should have a party when we get to 10,000."
Robert has asked the Guinness Book of Records about the collection, but says: "It's not their thing. They just want blokes that can lift heavy weights over their head 10 times a second."
Robert and Margaret call themselves Tin Heads, and welcome visitors to see their collection.
At this point I mention that I've noticed Margaret doesn't call her husband Robert.
"Should I call you Bob?" I ask.
"Call me anything you like," Bob says. "Just don't call me late for breakfast."
Meeting Bob and Margaret is an authentic experience, all for a gold coin donation which goes to the Heart Foundation. One of Bob's mates reckons he should make a business of it and charge properly, but Bob and Margaret don't want to change things.

They just like having folk coming by and enjoying the tins.
"So, what's your favourite?" I ask Bob.
"Ah, you can't really have a favourite," he says. "They are all favourites."
"Oh, c'mon," I say, getting into the spirit of the banter. "It's like children — there's always one you like best."
Being with Bob and Margaret is fun.
"Alright then," he says. "This one ..." And he pulls up a 90-year-old tin with a benign looking Labrador on the lid. "But sometimes I tell people it's this, just for a laugh ..." he says, holding up tin with a cartoony bulldog.
I hold it next to his face: "Yeah, I see that."
Bob and Margaret are on their third visitor book and Bob guesses some 2000 people a year come through here — guests from all over Australia, and overseas. He was thrilled when a Malaysian visitor said it was the best thing he'd done in Geraldton.
And they're a bit chuffed that last year they donated $1500 to charity and this year are set to do better.
"Overall, it's more than $10,000," Bob says.
Another 10,000 milestone —and fittingly enough, all in a tin shed.
Fact File
Tin Heads ask visitors to call first on 9938 3200 to make sure they will be there. They're at 80 Beattie Road, Geraldton.
Disclaimer
Stephen Scourfield was a guest of Australia's Coral Coast.
Categories