Geraldton Travel Guide: What the future holds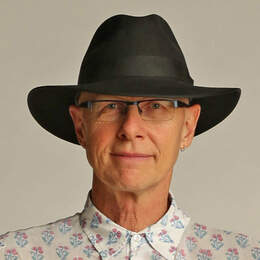 New hotels and touring options mean that tourism in Geraldton is on the brink of reinvention.
Geraldton is on the verge of reinventing itself, says Scott Cogar, who chairs the Progress Midwest Tourism Group.
"This is a tipping point for Geraldton," he says.
Around the table are members of the group, all competitive, invested, enthusiastic and working together to develop tourism in the city.
The surge is being driven by private enterprise, says Grant Pitman, general manager of The Gerald Apartment Hote (pictured above in an artist's impression), which aims to be open in late November.
"We have invested millions of dollars," he says.
"We all have skin in the game."
Mr Pitman says there is demand for quality accommodation in Geraldton. That compares with Perth, where the latest data show that in the first three months of this year, average occupancy has fallen to 77 per cent and room rates by almost 7 per cent to average $179 a night, and yet there are 3000 more rooms in the development pipeline.
Progress Midwest Tourism Group members are combining in a website booking platform that means visitors can book transfers, accommodation, tours and activities all at the same time.
Mr Cogar is managing director of Broadwater Hotels and Resorts Australia and runs Broadwater Mariner Resort, Geraldton. He has previously managed more than 30 hotels and resorts.
I recently stayed in one of the Broadwater's big rooms set around its big swimming pool and Mr Cogar pointed out it was the only 4.5 star-rated accommodation in the city.
Mr Cogar is certainly showing his commitment to Geraldton by chartering a 174-seat Qantas 737 to sell a three-day package to Geraldton to showcase the accommodation, activities, produce and cuisine it has to offer.
The trip will be late in October.
It will be the biggest commercial flight flown into Geraldton, and Mr Cogar says taller stairs have been bought for Geraldton Airport, and a belt loader will be brought up.
Wendy Mann, chief pilot and manager of Geraldton Air Charter, has seen a dramatic rise in sightseeing bookings between July and September.
GAC, which has 12 aircraft, offers a day flying from Geraldton to the Houtman Abrolhos Islands, flying over the Pelsaert and Easter groups of islands and landing on the Wallabi Group. There is the history of the Batavia, the story of the crayfishing industry and beautiful coral with an easy swim in a sheltered bay, she says.
Flights northwards over Pink Lake at the Hutt Lagoon are increasingly popular with Chinese visitors, Ms Mann says.
One day recently, there was a group of six Chinese families in six Britz vans. "They love the Pink Lake," she says.
Glen Whistler-Carr, chief executive officer of the Mid West Chamber of Commerce and Industry, says: "We are very fortunate to have the beautiful Indian Ocean Drive to get here.
"From Perth, you drive along the coast, then see the white dunes."
It makes Geraldton a natural end point for the drive.
As Trish Palmonari, general manager of Progress Midwest puts it: "It's funky, groovy; it has an urban sense."
Disclaimer
Stephen Scourfield was a guest of Australia's Coral Coast.
Categories