Geraldton Travel Guide: Where to eat and shop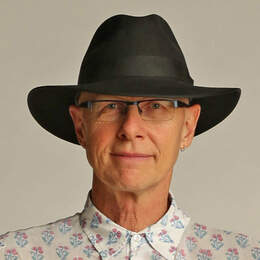 From curated shopping to cafe culture. 
The international head of a big touring company tells me that his challenge now is to "manufacture authentic experiences". It's not enough to just sit in a tin-can coach and watch the world go past the windows. We want to be in "real places" with "real people" and to engage with local culture.
And here I am in Geraldton, an authentic country town by the sea, thinking that places that missed out on the mass-tourism development boom now have a real advantage.
They don't have to manufacture authenticity.
They are authentic.
Shain Forth, the general manager of Leon Baker Jewellers, uses the word "natural" for Geraldton, and his shop is just that. For a start, when I visit there is a Harley Davidson and a Laverda motorcycle parked in the middle.
"The owner is away and asked if he could park them here," says Shain, displaying the sort of country hospitality that he gives to folk who wander in.
"We get a lot of people from Perth coming back, just because we talk to them. Sometimes they ask if we're on commission. I say 'No, we're just real'. We show them the workshop, give them a brochure."
Shain has just been working on a piece of silver jewellery and beside him, on one of the work stations down the side of the shop which are open to view, master jeweller David Carroll is working on a ring. Gold is pulled into wire by a manual machine behind him.

And there's plenty to see in the shop besides the jewellery and those two motorcycles. Upstairs, there are historic photographs, antique wooden wall telephones, and a cabinet of old shaving equipment. There's a "Cook's Clock", which shows the time as the sun's shadow falls, and plenty of stories.
Shain is part of a local farming family. His grandfather and grandmother sold up in Victoria and came with all the cash they had in a milk pail. He's even got sale documents which show everything from the land to "a red dog".
At one point, dad Graeme Forth, who is now 80, chopped wood in South Australia to raise enough money to get to Cue for the gold rush. In hard times he shot parrots for "28 stew".
They also have a showroom truck which Shain likes to take out and about with his dad, who's got plenty of what Shain calls "old-school stories".
And so, just chatting with Shain, out comes the authenticity.
"We get a lot of our trade by showing interest in the customers and being a bit humble" — natural bush traits.
Another historic building, further down Marine Terrace (the main street in Geraldton), is now Cafe Fleur.
When Christian Watters picked off some plaster during its renovation, he found a bricked-up arch which has been revealed as a design feature and celebrates the building's long history. "There were loads of pipes in the wall from when it was a hairdresser's," says Christian. Fleur offers good, fresh lunches, as does Skeeta's overlooking Batavia Marina (a beautiful salad with salmon served by Haley Norris and her professional team).
But it is Jaffle Shack, next door, for which Christian is best known, and which has been a key element in the rise of Geraldton's cafe culture.
A shop became vacant four years ago, and Christian came up with the Jaffle Shack idea and a simple brief — "let's do rockingly good coffee".
He says: "Since then, Geraldton has grown such a wonderful cafe culture. There's such good coffee in such a small space." And, as a regular visitor to Melbourne, Christian reckons that his Mid-West town could give the black-jean capital a run for its money.
Among the cafes are Culinary HQ, Piper Lane Cafe, Salt Dish, First Edition Coffee Nook, Quiet Life Specialty Coffee, Beached Barrel for doughnuts (savoury and sweet, made daily from scratch), Two Foreshore and not forgetting Dome on the foreshore, of course.
At Broadwater Resort, L'Attitude 28 Tavern is lifting the cuisine offering, too. I sit at a long table with representatives of tourism in the town and see perfect steaks, curries, elegant salads and salmon dishes made to the highest standards. Every meal is top quality.
Young locals recommend the new "tonics and tapas" bar Cutler and Smith and are excited about the Old Man and the Sea rooftop bar at The Gerald hotel, which is due to open in November.
Jaffle Shack in Marine Terrace is in its second incarnation. For Christian has opened a pop-up Jaffle Shack in a converted sea container on a grassed area on Geraldton's beautifully revitalised foreshore.
He let that take over the "distressed paint, beach shack" look and has now reworked the Marine Terrace cafe into something slightly more urbane but retained its recycling ethic, right down to the restored school chairs.
The handmade attitude extends to food. "We make everything," says Christian. "Once you have made your own baked beans, you'll never go back to a tin again."
And so it is that the "bespoke" part of modern Geraldton's story kicks in.
For a start, as Sue Kelly, in the ladies shop Finity puts it: "We still have a street and not a shopping centre."
And Geraldton's Marine Terrace is lined with interesting shops.
This is in quite dramatic contrast to modern shopping centres with, well, all the same shops.
And because of its relative isolation, owners tend to go out buying stock for their shops (rather than thumbing through the catalogues of calling sales representatives), giving them a bespoke, rather quaint and personal feel.
As Loretta Wells, in Finity, points out, they tend to be "curated".
And, with country store history behind them, they tend not to just "stick to their knitting" but offer variety.
And that is certainly true of Cavania, where Rochelle Toomey (pictured at top) is overseeing a wide variety of gifts and fashion, Rama Gifts, You, Me and the Sea, and Hippy Haven, to name just a few.
"We are new-school tourism," declares Christian, an optimist who sees economic downturns as an opportunity for independents.
"All you want from your holiday is to not be stuck in traffic, have some good food and read a book. And not in the South West. Everyone has done that.
"Geraldton has all the perks of the city and all the advantages of a country town."
There are authentic experiences.
None of them manufactured.
Disclaimer
Stephen Scourfield was a guest of Australia's Coral Coast.
Categories