Our World

Getting the most out of your Seniors Card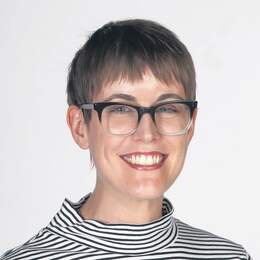 Take along a Seniors Card on your Australian travels to enjoy discounts.
VICTORIA
In Melbourne, you'll need a myki card to catch public transport. Seniors Card holders from other Australian States and Territories can buy concession myki cards in Victoria — they're available from shops including 7-Eleven stores and at the ticket office window at selected railway stations including Melbourne Central and Flinders Street Station in the CBD. (Note only full-fare myki cards are available from the myki machines at train stations and some tram and bus stops.)
Seniors Card holders from outside Victoria can also get concession tickets for V/Line regional bus and train services.
ptv.vic.gov.au and 1800 800 007.
SOUTH AUSTRALIA
In Adelaide, holders of Seniors cards from other Australian States and Territories are eligible for free public transport in the Adelaide metropolitan area on weekdays before 7am, from 9.01am to 3pm and after 7.01pm, and all day on weekends and public holidays.
To receive a temporary Metroticket valid for a maximum of 14 days for bus, tram and train travel, visit Adelaide Airport's information booth, the WH Smith Express on the ground floor arrivals area of Adelaide Airport, the visitor information centre in James Place off Rundle Mall in the CBD or the metro info centres on Currie Street or at Adelaide Railway Station.
adelaidemetro.com.au and 1300 311 108.
QUEENSLAND
Australians with a Seniors Card from any Australian State or Territory are eligible for concession fares on Queensland's TransLink network of buses, trains, ferries and trams. You can buy paper tickets on the ground, or buy a Senior Go card for use on all TransLink series in greater Brisbane, Ipswich, Sunshine Coast and the Gold Coast. The cards entitle you to travel at 50 per cent of the normal adult rate and are available online by entering your Seniors Card number, or once you arrive via stations, visitor information centres and retailers such as newsagents and convenience stores.
Senior Go card holders receive capped public transport — if you use the card for two paid journeys in one day, you'll travel free for the rest of the day.
translink.com.au and 13 12 30.
TASMANIA
In Tasmania, holders of Seniors cards from other Australian States and Territories are entitled to concession fares on Metro buses, which operate in Hobart, Burnie and Launceston.
Seniors Card holders can also obtain a concession Greencard, which offers discounted fares and a daily cap on public transport costs. You can buy one online in advance or once you arrive in Tasmania at the Metro Shop at 22 Elizabeth Street in Hobart and at metro depots and selected Greencard agents in Hobart, Burnie and Launceston.
metrotas.com.au or 13 22 01.
Categories