Getting to grips with canoeing (and whisky) on Scotland's River Spey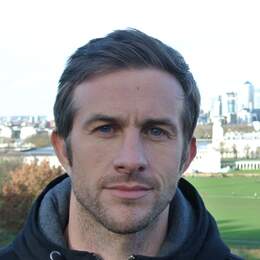 Paddling is an ideal way to soak up the fresh air and serenity of Scotland's third longest river, but whisky is the region's lifeblood.
Co-ordination — as anyone who has bumped into me over the years — is not always one of my strong points. And right now, on a sporadically sunny summer's morning in the Scottish highlands, I find myself in a canoe, struggling a tad to get to grips with the fundamentals of canoeing.
I'm practising my strokes in a calm-watered enclave beside the river Spey but, thanks to my diabolical steering skills, I accidentally start to drift out towards the faster-flowing waters, where a couple of other (far more competent) canoeists are on their merry way downstream. Only a vigorous burst of last-ditch sweep paddling prevents me from joining them.
"I think it's probably best if we share a canoe," says Dave Craig, a tall, gregarious Scotsman who has, for the last 20 minutes, been patiently trying to teach me some of the basic techniques that have served him well since the 1960s, when he first began navigating "Lady Spey" (as he affectionately calls the river).
While the initial plan had been for us to canoe individually, I'm not too disheartened to go tandem. With Dave steering, paddling and overseeing matters at the rear of our 4.5m open canoe, and me assigned a straightforward paddling role up top, I have more leeway to soak up the fresh air, serenity and beauty that typifies the Spey while absorbing Dave's engaging commentary about the life and heritage of Scotland's third longest river.

It flows 172km through the highlands, from Loch Spey near Fort Augustus to the Moray Firth, an inlet of the North Sea, and over the next two days we'll canoe about 30km of it, from the fine old stone Spey Bridge, near Grantown-on-Spey, to Knockando via the Cairngorms National Park.

Much of the way, it feels like I'm paddling through a landscape painting or a BBC nature documentary. Vividly green, the river's banks and little islands are tufted with oak, alder, willow and sycamore trees while pine and larch plantations carpet the hills ahead. Our journey is mostly blissfully tranquil, though the silence is pierced, every now and then, by chirping wrens, and other birdlife flying or wading by (Dave also points out oystercatchers, skylarks, mergansers, buzzards, herons, gulls, wagtails and mallards). Adding to the pastoral idyll, a fish occasionally leaps out of the inky water.
Anglers have long been drawn to the Spey to catch salmon and trout and, from time to time, we paddle past characters, waist-deep in their waders, fly-fishing. Some are accompanied by ghillies (attendants employed by the private sprawling country estates that own much of the land the Spey courses through).
While angling is a money-spinning tourist attraction — some folk pay £350-700 ($590-$1180) a day to fish here — whisky is Speyside's lifeblood. There are 47 distilleries in the region, with many feeding off the Spey's springs, streams and tributaries.
We bring our first day's canoeing to a close at one of the oldest distilleries, Cragganmore. Established in 1869 by John Smith, who trained to be a lawyer but found a greater passion in whisky, Cragganmore is now owned by Diageo, the multinational alcoholic-beverage juggernaut, but it has retained much of its period architecture and still has a snug, intimate feel.
On a tour of the aromatic, still-filled distillery and oak barrel-packed warehouse, we're talked through the whisky-making process before sampling a dram of Cragganmore 12 (which, like many Spey single malts, has a smooth, sweetish flavour).
I'm usually fonder of the peaty, smoky whiskies produced on the Scottish islands of Islay and Orkney but during our time together Dave generously shares with me the fruits of the Spey from his own personal portable collection (which, along with a change of clothes and refreshments, tucked safely inside waterproof bags, we've transported downriver with us).
On a relaxing evening at Cragganmore House, a cosy B&B situated in John Smith's old Victorian house opposite the distillery, we raise toasts (saying "Slainte Mhath", Gaelic for "good health") and sample drams of Balvenie, Glenfiddich and Tamdhu whisky. We also try some of the small-batch, hand-crafted gins making waves on Speyside right now (the best one is Avva, which uses Scottish botanicals such as juniper, dandelion and mint).
Dinner is a real treat. Tony Alcott, who runs Cragganmore House with his wife Helen, is a renowned chef and I enjoy caramelised Moray Coast scallops, roast saddle of Glenlivet venison, then a selection of creamy Scottish cheeses. The following morning, I somehow find room for eggs, bacon and sausages, before returning to the river with Dave.
While yesterday's journey was mostly smooth, today's is more "splishy-splashy". The most turbulent section is nicknamed The Washing Machine. But at least we don't capsize.
A few hours later, pulling in at Knockando, beneath a disused, but delightfully preserved Victorian railway station, a stone's throw from the Tamdu distillery, Dave shakes me by the hand and congratulates me on a safe Spey passage. Appetite whetted by this canoeing lark, especially in such gorgeous surrounds, I tell him I'd love to come back. There is, after all, plenty more of the Spey to canoe, and a good deal more whisky to taste.
At top: Canoeing on the Spey. Picture by Dave Craig.
Fact File
As well as tailor-made personal tours, Dave Craig also runs occasional group tours from April to October. Some include exclusive tastings at whisky distilleries that aren't usually open to the public plus visits to historic castles. For more details see spiritofthespey.co.uk.
For more information on touring Scotland, see visitscotland.com.
Disclaimer
Steve McKenna was a guest of Visit Scotland.
Categories