Getting to our great north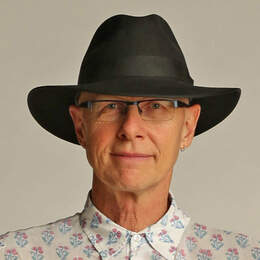 As a seasoned visitor to the North West, I'll give you the tips on driving or flying to this remarkable region.
FLYING NORTH
With the exception of Kununurra, major towns in the Pilbara and Kimberley are connected to Perth by direct flights.
We can fly with Qantas to Newman, in the east Pilbara, in one hour, 45 minutes. We can also fly to Paraburdoo for Tom Price, and a more central base in the Pilbara.
On the coast, there are both Virgin Australia and Qantas flights to Karratha or Port Hedland.
The same for Broome, in the Kimberley, in about two hours, 40 minutes.
To Kununurra, Qantas flights connect in Broome. The fastest you will do the whole trip is on an 11.45am flight out of Perth, which arrives in Kununurra at 4.20pm.
Maybe some travellers will stay in one spot and join tours. But those hiring a car need a vehicle and insurance suitable for the roads they are planning to drive.
FLY-DRIVE IS OK
Just as Broome or Derby are good bases for day-tripping the west Kimberley, and Kununurra is in the East, so Newman is in the East Pilbara and Karratha and Newman are on the Pilbara coast.
What am I getting at?
Well, just as I like being on the road, camping and exploring, I like to fly to our northern towns, stay in one spot, in comfort, and explore the area. That applies to all these places. A week in Kununurra or Newman, for example, gives time to find their nooks and crannies.
DRIVING NORTH
To do the full drive north, most of us will plan to take three driving days to cover around 2400km to Broome.
Day 1 — 900km from the Perth Metro area to Carnarvon and stay the night.
Day 2 — 870km from Carnarvon to Port Hedland.
Day 3 — 600km to Broome, or carry on 220km to Derby. Broome to Kununurra is 1040km.
I like to head up North West Coastal Highway on the way north and cut in inland south of Port Hedland, through Newman and Meekatharra, on Great Northern Highway on the way south.
CAREFUL DOES IT
Main Roads WA advises that, if you're in a car: "You'll need at least one and a half kilometres to safely overtake a truck travelling at 100 km/h. Probably more if you're unfamiliar with the road."
Luke Beeston, a spokesman for WA's biggest transport and logistics company, Centurion, says: "Cars, caravans and road trains all have to share the roads and we want everyone to arrive at their destination without incident." The key is for everyone to be educated as drive safely.
Centurion's tips for driving safely around road trains:
WHEN OVERTAKING
Keep your lights on so you can be clearly seen, especially in dusty or overcast conditions.
Be patient. Passing a road train can take as long as 60 seconds. Make sure you have maximum visibility and nothing is coming in the other direction.
Position your vehicle so you can see any oncoming traffic and so the road train driver can see you.
If you want to pass, keep your right hand blinker on to let the truckie know.
Use your UHF radio to call through on Channel 40. Identify the truck and the direction and ask if it is clear to pass.
When it's clear accelerate at a safe and consistent speed and pass.
Be aware of your speed when you've completed your overtaking manoeuvre. Road trains need plenty of room to come to a stop.
Be aware of everyone around you and remember it's always good to acknowledge when people do the right things with a wave and a smile.
BEING OVERTAKEN
If you're travelling close together with other caravans leave at least 100 metres between you and the caravan in front. Truck drivers need room to pull in after their overtaking manoeuvre.
If you are about to be overtaken by a road train maintain a consistent speed, don't break or slowdown, and definitely don't speed up.
Road trains can be over 50 metres so let the driver know when he can pull in after his overtaking manoeuvre with a flash of your headlights.
It's about everyone doing the right thing on our roads. By understanding what to do, being patient and being courteous we'll all arrive at our destination safely.
IN THE VAN
In the year to September, there were more than 1.6 million overnight caravan and camping trips in WA.
Australia's domestic caravan and camping visitor economy continues to break
records. Statistics from the Caravan and Camping Industry Association show that, nationwide, there were 12.6 million total trips in the same period, up 7.4 per cent on the previous year.
TAKE IT EASY
If you have the time, you don't have to rush along north, of course. Take your time, and explore the Pilbara...