Ghosts of Texas past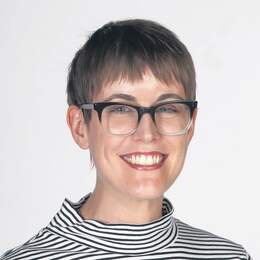 The tiny but fascinating  border town of Terlingua is 'a few exits past the end of the world'. 
With its boom-and- bust history and mining heritage, the south west of the US isn't short on ghost towns. And tucked into a distant corner of south-west Texas is Terlingua, a place commonly referred to as a ghost town but actually home to a small community — a population of "several dozen", according to the town's pleasingly tongue-in-cheek website (ghosttowntexas.com).
As the website puts it, Terlingua is "just a few exits past the end of the world". It's certainly remote, between the vast, majestic wildernesses of Big Bend National Park and Big Bend Ranch State Park, both of which encompass stretches of the Rio Grande, which forms the border with Mexico.
This isolation seems to have instilled an appealing quirkiness in Terlingua's residents, who have put their tiny town on the map with two popular annual chilli cook-offs, which attract more than 10,000 people each year on the first weekend in November. The small nearby settlement of Lajitas is best known for electing a series of beer-drinking goats — as in the farm animal — as mayor.
In common with many towns in this region, Terlingua owes the origins of its European settlement to mining. It was once known as the quicksilver capital of the world and cinnabar ore was mined to produce mercury from the late 1800s, drawing a population that peaked at around 2000. Mining petered out by the end of Chisos Mining Company.
These days, houses are scattered among the ruins — and in the afternoon glare, it's occasionally more difficult to tell the two apart than you might think. There's also the Terlingua Trading Company, where a couple of locals sit drinking beers on the broad, welcoming porch, and the old jail, now the public toilets. Dining options include the old Starlight Theatre, now a restaurant and bar, and another remnant of the days when as many as 2000 people lived in the town.
Particularly intriguing is the Terlingua Cemetery, a scattering of timber crosses and stacked-stone graves among the ubiquitous creosote bushes. Dating from the early 1900s, it's still a working cemetery today. Grave sites are neatly tended, with fake flowers and candles and even a teddy bear left as tokens. In November, a sign tells us, locals gather on the Day of the Dead to pay respects to the departed. It looks so perfectly desolate that it might, at first glance, be a set built for a Western film.

But like the rest of this intriguing little town, it's the real deal.
Top picture: Houses and ruins at Terlingua. Picture: Gemma Nisbet
Categories