Giant plan to heat up tourism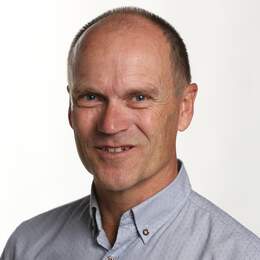 Aussies' love of big kitsch has a commercial edge, writes MOGENS JOHANSEN
I spy with my little eye… a Big Pie! It's Australia's new "big thing" and, you guessed it, it is in the Southern Pie-lands, in Mittagong, NSW. (And one of their most piesed possessions!)
What is it with Australia and big things? We have the Big Banana, the Big Golden Guitar, the Big Rum bottle and countless more.
The tradition of big kitsch icons goes back a long way. One of the first big things was Ploddy the Dinosaur which was built to draw attention to an Australian reptile park in Gosford in 1963.
Ploddy was followed soon after by the Big Banana in Coffs Harbour in 1964 and from there it just snowballed.
The Southern Highlands already have the Big Potato in Robertson so it is perhaps not surprising that the region wanted another slice of the action.
The Big Pie's main job is to promote the region's Pie Time festivities in June but the 2m wide and 1.5m high pie will be displayed permanently outside the Southern Highlands Welcome Centre to promote the year-round Southern Highlands Pie Trail.
Here in Western Australia, big things are also popular. We have:
The Big Western Rock Lobster in Dongara.
The Big Orange in Harvey.
The Giant Ram in Wagin.
The Big Croc in Wyndham.
But it's a fine line between creating a big thing that reflects a natural attraction or main industry of an area and a big thing promoting a commercial venture.
Recent debate in Ravensthorpe highlighted this after the council debated plans to build the world's biggest lollipop in the town.
It faced fierce opposition from sections of the community who labelled the proposal tacky and an eyesore.
However, in the end the lure to claim a record for the world's biggest freestanding lollipop proved too much and the council approved the plan.
Categories