Gibb River Road people build true community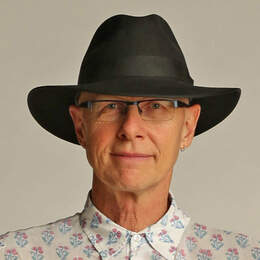 The enterprise and hard work if the Imintji indigenous group is paying off.
The Imintji indigenous community on the Gibb River Road is trying to stand on its own two feet.
The community has recently reopened the Imintji Store, which was closed last year after previous owners shut up shop, but is important to both the community and travellers on the Gibb River Road.
They have the Imintji Art Centre to sell the work of resident artists, who are being led by Edna Dale, the daughter of highly regarded artist Jack Dale and mother of seven daughters, and Lance Bedford (the grandson of Paddy Bedford).
They sublease land to APT Kimberley Wilderness Adventures, which has tented cabins and a restaurant for travellers on the Gibb River Road — on both its organised coach tours and travelling independently.
And, when I am there in mid-June, work is being completed on Imintji's own campgrounds, for up to 50 people, with a new ablution block.
Chief executive John Bennett, who has been working with the community for five years, says: "Imintji has stood up more and more. When they wanted to build the art centre, they moved an old donga in and used their own money to build the veranda and do the concrete works."
They have wi-fi through the community and that is "a very successful business", John says. There's a sign in the office that reads: No Work, No Wi-fi.
The community also has its own ice-making business.
"People in the community also do a lot of work for APT, from storytelling to fence work and firebreaks," John says.
"It has really grown into a prosperous relationship between APT and Imintji and we are very proud of that." APT has been very supportive of the idea of Imintji developing its own campground.
"It's been a long haul for the campground," says John, who praises the support the community has received from the WA Indigenous Tourism Operators Committee and Tourism Western Australia — and particularly project manager Gary Taylor. "Gary has put us through all the permit processes to make sure it is done properly and well. He has supported this community like no other person that I have seen up here."
And now the community, which won a 2014 Tidy Town award, is passing on its experience, working with another remote community.
Edna Dale says: "Our main goal is the youth and children coming home and staying, getting work in the Kimberley and not having to stay in towns and cities."
Lance Bedford adds: "The main thing is to try to encourage this other community to follow."
When the community found out that some children travelling to Mt Barnett, 80km away down the Gibb River Road, by bus each day weren't getting lunch at school and decided to pay for and supply lunch for all the children, attendance rose from 42 per cent to 96 per cent, John says. The lunches will now be supplied by Imintji Store.
In the Imintji Art Centre, Edna shows me through her work. She paints the Wandjina creator spirit associated with this area.
"I try to teach the kids, too. Sometimes they will be here, telling their stories," she says and explains that for Ngarinyin people, "the Wandjina is our creator".
But one of her pictures is of a baby dreaming, and she tells the story of a couple who had been trying unsuccessfully for children, hung a painting in their home, and the woman soon became pregnant.

Most paintings, on canvas and not on frames, are priced from $250- $400, and there are well-carved boab nuts for about $80.
Edna likes to acknowledge the importance of father Jack to her and the community, and award-winning artist Betty Walker, who has died.
In Aboriginal culture, the names of the deceased are often not spoken again or used, but Edna thinks it's important to "keep them alive".
And there is a real sense of life in Imintji — in local language, "a place to sit down".
Disclaimer
Stephen Scourfield travelled courtesy of Australia's North West tourism.
Categories