Gibraltar: A slice of Britain on Spain's south coast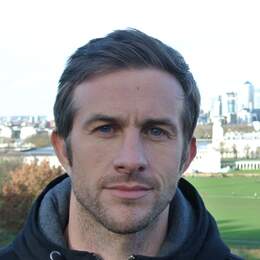 It may be tiny but this territory clinging to a limestone ridge has a fascinating history and a very interesting future in store. 
Of all the tunnels and grottoes gouged into the Rock of Gibraltar — and there are believed to be more than 100 caves crisscrossed with more than 50km of passageways — St Michael's Cave is a real beauty.
So says our tour guide Tito, who, like many Gibraltarians, speaks English with a twang that sounds part-Spanish, part-Stepney Green, east London. He's spot on.
Even cynics, who think they've seen enough stalagmites and stalactites to last a lifetime (and I fancied I was one such spelunking cynic), find themselves short of breath, mouths agape, as they mosey around St Michael's extraordinary limestone labyrinth, up and down flights of stone steps, along puddle-dotted nooks and crannies and beneath what look like giant church organ pipes and hanging curtains.
Perched 300m above sea level, on the upper echelons of the Rock that soars 426m from a peninsula off Spain's Andalusian coast, where the Mediterranean meets the Atlantic, this is not just the highlight of our shore excursion around Gibraltar but probably the most amazing cave I've been in. I'm undecided, though, about the gaudy illuminations that sporadically spray the cave's natural features in pink, purple and green lighting.
One of Gibraltar's main tourist attractions, and a popular theatre and concert venue since Victorian times, St Michael's has been providing shelter to folk for thousands of years. Neolithic cave art and pottery has been discovered here and it's thought Neanderthals were among the first to set foot in the cave around 40,000BC (elsewhere in Gibraltar, the skull of a Neanderthal woman was unearthed in a quarry in 1848).
One of the most fascinating stories about St Michael's is from 1704, when 500 Spanish soldiers were found there, plotting to wrestle Gibraltar back from the British, who, with help from their Dutch allies, had just captured it from Spain. The 1713 Treaty of Utrecht sealed Britain's claim on the Rock and with it, control over the Strait of Gibraltar, one of the world's busiest shipping lanes.
Despite various battles and diplomatic tussles over the centuries, Gibraltar remains a key British Overseas Territory, a 6.8sqkm enclave dotted with red telephone boxes, Anglican churches and fish-and-chip shops, iconic British stores (think Marks & Spencer and Topshop), pubs such as The Lord Nelson and The Trafalgar, and a Winston Churchill Avenue, which stretches from Gibraltar's town centre to the Spanish frontier via the runway of Gibraltar's airport (traffic grinds to a halt when planes land and take off).
The waters of late, however, have been muddied by Brexit. We've stopped in Gibraltar on our Regent Seven Seas Explorer cruise around the Mediterranean, a year after the referendum in which Britain elected to leave the European Union, much to the chagrin of Gibraltarians, who overwhelmingly (96 per cent) voted to "remain". There is much debate and speculation about Gibraltar's future sovereignty. Will it stay British, become part of Spain, be shared between the two countries, or even become an independent nation?
In truth, no one really knows but, for now, it's odds-on that the status quo will endure, judging by the number of Barbary macaques flitting about. Legend has it that if these "apes" — Europe's only wild monkeys, that are thought to have arrived on the Rock with British sailors in 1704 — ever leave, Gibraltar would cease to be British. It's a superstition that even Churchill himself adhered to. Tito tells us that there are more than 200 resident macaques. We see some pottering around the park benches near Gibraltar's botanic gardens and others chilling out on railings against a spectacular backdrop of port and sea.

But most macaques congregate at the alfresco Apes' Den on the Upper Rock. And judging by their behaviour — play-fighting amongst themselves, clambering over minibuses and threatening to seize tourists' snacks, phones and Union Jack-laden souvenirs — these cheeky monkeys still feel very much at home here.
Fact File
Shore excursions are part of the package on an all-inclusive Regent Seven Seas itinerary. Gibraltar is a port of call on several of its Mediterranean cruises, including a seven-night Barcelona to Lisbon voyage, departing on May 15 and priced from about AU$7140 per person. See Regent Seven Seas Explorer.
For more information on Gibraltar's visitor attractions, see Visit Gibraltar.
Disclaimer
Steve McKenna was a guest of Regent Seven Seas Explorer.
Categories