Arrivals & Departures

Gladstone's: The UK library where you can "sleep with books"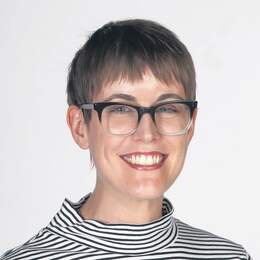 This might be the ultimate accommodation for book lovers: a library in North Wales where you can spend the night.

Looking to catch up on some reading, work on your own literary endeavours or just get a bit of peace and quiet?

With users including academics, students and award-winning novelists and poets, Gladstone's Library could be just the place.
Laying claim to being the UK's finest — and only — residential library, Gladstone's is housed in a historic Grade I listed building in the village of Hawarden, near Chester.
The library pays tribute to its founder, four-time British Prime Minister William Gladstone. In addition to the renowned collection of almost 150,000 printed items in its Reading Rooms, it has 26 boutique bedrooms where the most dedicated readers can spend the night.
Perks include extended use of the Reading Rooms until 10pm (they're open to the general public until 5pm). You're also allowed to take most of the library books back to your bedroom for late-night reading.
Naturally, there are no TVs in the bedrooms — books take primacy here — but all of the rooms have free wi-fi and most have ensuites.
There's also a bistro called Food for Thought serving breakfast, lunch and dinner, along with events, courses, literary festivals and more throughout the year.
Fact File
Accommodation at Gladstone's Library is from £66 ($116) per night for a single room and from £90 per night for a double or twin room. Rates include continental breakfast. gladstoneslibrary.org