Glow worms light the way in NZ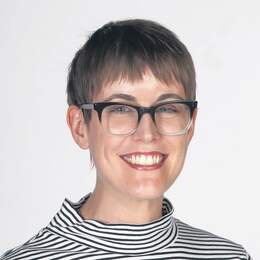 From twinkling Kawati Caves to Puketi Forest, natural wonders enchant on a New Zealand shore excursion. 
"Watch out for the head bangers," calls out our guide from the back of the group.
He's not talking about some particularly enthusiastic Black Sabbath fans but the hefty limestone stalactites hanging low over the wooden boardwalk and threatening to crack unwary visitors over the head.
We're at the Kawiti Caves, just south of New Zealand's Bay of Islands. And while the caves have their fair share of head bangers — not to mention stalagmites and other rock formations — they're known for something else entirely: glow worms.
The 200m-long cave system was discovered more than 300 years ago. It's said members of the local Ngati Hine tribe went to investigate smoke coming from the area and found a woman — the runaway wife of a chieftain — sitting by a fire inside. It's not known what happened to the woman but the family that owns and runs the caves are direct descendants of the people who chanced upon her.
We come to a stop in an area known as the Milky Way, for reasons that become obvious as soon as the lights are switched off and we all look up. There are hundreds, perhaps thousands, of little lights seemingly suspended in the air above us. These are the glow worms, looking like an archipelago of islands viewed at night from a plane against a dark ocean or — less poetically — a cluster of tiny LED lights.
This species, commonly known as the New Zealand glow worm, can be found in caves and forests throughout the country. Given their extraordinary appearance, they've become a popular tourist draw with the kind of appeal you can only really appreciate when you see them in person. If you do, you may even find yourself in exalted company — apparently Bill Gates visited these particular caves with his family in 2007.
There are some 10,000 glow worms in the Kawiti Caves — and, our guide confirms, "we do count them". Each worm has a life cycle of about 11 months, hatching into a larva then growing to the length of a matchstick before forming a cocoon. It emerges a couple of weeks later as a gnat, which lives for about three days before the whole cycle starts over.
In between, the glow worms dangle from the caves' ceilings and walls on silky threads, hoping to attract and catch small insects such as mosquitoes and occasionally even other glow worms if pickings are slim. They can regulate their brightness using oxygen and, our guide tells us, it's a case of "the brighter the light, the hungrier the glow worm".
From Kawiti, we head off to see a natural wonder on quite a different scale. Winding through the trees, we arrive at Puketi Forest, home to more than 360 species of indigenous plants including mature kauri trees, an endemic species that's among the world's largest and most ancient. They can live for 2000 years or more, which means some of the older specimens pre-date the arrival of humans in New Zealand.
The country's oldest kauri, known as Tane Mahuta or Lord of the Forest, can be found a couple of hours' drive away but Puketi's also home to some hulking specimens. The oldest here is about 1200 years old and more than 50m tall but it's really the forest as a whole that's impressive.
Most kauri forests were cleared for logging or farming and some trees were damaged by people harvesting kauri gum, a resin produced when the trees are cut that was used in varnish. Today only a tiny fraction of the original kauri forest remains, with Puketi and the neighbouring Omahuta Forest comprising one of the largest areas of intact native rainforest in the region.
We're led on a guided tour of the Manginangina Kauri Walk, a boardwalk weaving through the trees that's one of the shortest and easiest trails in the forest (there are also walks ranging up to overnight treks if you're keen). It's incredibly peaceful amid the dense subtropical foliage, with just the sound of insects and the wind in the treetops to contend with our conversations.

We keep our eyes peeled for birds but mostly our guide points out trees and plants: black and silver tree ferns, the latter one of the great symbols of New Zealand, along with a couple of "baby" kauri trees less than a decade old and half a metre high, and larger specimens with resin oozing from their trunks. "Nature's pretty amazing," our guide observes.
And given all we've seen today, we'd be hard-pressed not to agree.
Top picture: The Manginangina Kauri Walk in the Puketi Forest. Picture: Gemma Nisbet
Fact File
This tour was a shore excursion during a port call to the Bay of Island aboard Azamara Club Cruises' Azamara Journey. The ship will return to New Zealand early next year. Its 13-night Australia and New Zealand Voyage from Auckland to Sydney includes a visit to the Bay of Islands, along with Tauranga, Napier, Wellington, Picton, Akaroa, Dunedin and Milford Sound. It costs from about $7159 per person including taxes, fees and port expenses. Travel agents, Azamara Club Cruises or 1800 754 500.
For more on the Kawiti Caves, go to kawiticaves.co.nz.
For the Puketi Forest, see doc.govt.nz and puketi.org.nz.
Disclaimer
Gemma Nisbet visited New Zealand as a guest of Azamara Club Cruises.
Categories