Grand taste of stately Swiss history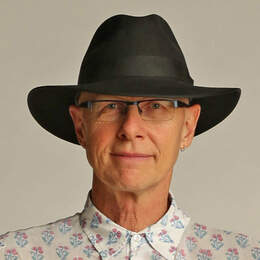 Another world at Grandhotel Giessbach.
Everything I have experienced in Switzerland seems to come down to this moment. I turn the vintage taps, marked chaud and froid, until the force is full. The froid gets colder and colder, until it feels like ice water. I cup my hands under it and lift it and drink. Clean, bright and clear; sweet water.

And then I walk to the French doors of my room in the Belle Epoque period Grandhotel Giessbach and step out onto the balcony to face a wall of sound and energy. The Giessbach Waterfall cascades down a cleft in a forest almost impossibly green, oozing chlorophyll, alive with photosynthesis.
The hotel uses the water from the waterfall, and even bottles it with a suitably traditional label; still or sparkling.
In this moment, it is as if the water is cascading down the mountain and into the hotel and out of my tap, bringing its invigorating stream of energy with it. It is as if the whole pure, powerful nature of Switzerland is in my hands.
And that, indeed, is an integral part of the story of Grandhotel Giessbach, as is the strong connection I so quickly feel to this place.
The first, five-storey manifestation of a hotel on this spot, perched magnificently over Lake Brienz, was built in 1874 by the Hauser family of Zurich. Ten years later the building burnt down, but was rebuilt in one year in the relatively more modern four-storey Belle Epoque building in which I stay today.
Part of its early life was as a "sanatorium" — an early version of a wellness resort.
After closure during the two world wars, it reopened in the 1960s with electricity (one of the first around here) but shut again when the owners went bankrupt.
There was a plan to demolish and build a modern hotel but ecologist Franz Weber wanted to preserve the heritage and came up with the idea of raising money by selling shares for just a few Swiss francs each. Particularly from Geneva, Zurich and Lucerne, the Swiss saw the value of this place, bought in to the Giessbach for the Swiss People Foundation, and it reopened in 1985.
In essence, it was an early version of crowd funding and all over Switzerland, to this day, there are people who feel the extraordinary Grandhotel Giessbach is "their hotel".
This sense of connection has been further developed by the hotel's request for donations of furniture and artefacts suited to the hotel's era. People come to see their lamp or bed in its new home.
Most visitors will make a grand entrance, crossing the intensely turquoise Lake Brienz from Interlaken and arriving by boat. They tie up at the hotel's own jetty and guests can then take the Grandhotel Giessbach's funicular railway, dating back to 1879, rising just over 100m during the 345m ride to the front deck of the hotel, where drinks are served.

To one side is the waterfall, to the other, the forest sliding dramatically down the mountainside, and below, Lake Brienz.
When I arrive, I walk up stairs flanked by elegant railings to a front door with a sign announcing this as one of Switzerland's historic hotels and step inside, into another era; another world. The 73-room hotel, only open in summer as it would be uneconomic to heat in winter, is a capsule of the stylish Belle Epoque period which blossomed during the 40 years of peace before the First World War.
The ballroom is now the breakfast room, where the day starts with a wonderful buffet. (Those two words very rarely sit together as comfortably.) Breakfast is often included in room rates that might start from about $280 a night.
I sit inside to enjoy the atmosphere but could have gone out to one of the many tables on the terrace.
There are two restaurants, and, after a sunset aperitif by the garden overlooking the lake, near a finely dressed Swiss family clearly celebrating a significant milestone, there is a splendid meal. Each season, the hotel invites an emerging chef to come and develop a menu and their style of cuisine.
It is the sort of personal touch one might expect at the Grandhotel Giessbach. Franz Weber, who will be 90 next year, still visits monthly, and his daughter Vera, who took over the running five years ago, is here every week, staff say.
So too, regularly, are Swiss shareholders who, for a few francs, feel this is "their hotel".
They will surely feel its energy running through them, just as I do now, sipping sparkling Giessbach water from a textured blue bottle with a vintage label that echoes an earlier, more elegant era.
Disclaimer
Stephen Scourfield was a guest of Switzerland Tourism.
Categories