Granite outcrops geological treasure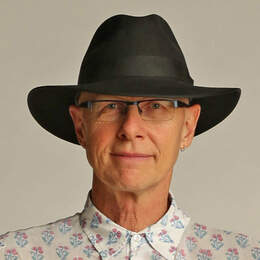 STEPHEN SCOURFIELD finds a road trip reaps rewards
I'm heading inland, on Great Eastern Highway on a classic autumn morning. A slight chill in the air, clear blue sky and the promise of a sunny day.
I have a few days clear and this is a great time of year to drive the Wheatbelt, stringing together towns and granite rocks known and new.
Once the Northam bypass is behind me, I feel surrounded by big horizons.
I stop for fuel at Tammin and the chance to stand, with my back to the bull bar, and sip coffee.
Now, there's a moment. (Who even does that in town?)
I drive on to Kellerberrin, stop to walk the main street, buy some morning tea, and then just slowly drive the grid of the back streets.
I like doing this — just seeing where people live; what daily life feels like in our country towns.
Then I turn north towards a particular area of granite outcrops I'm interested in.
These bubbles of lava, cooled and standing sentinel — scientists tell me that each metre we can see represents a million years of erosion — fringed by woodlands chirping with honeyeaters.
The towns are spacious, with wide roads and an old pub, like Mukinbudin.
I was surprised by the busy community around Bonnie Rock once. They asked me to come and speak at a literary lunch, and more than 70 people came from far and wide — from Wyalkatchem, Merredin and Koorda.
And so, in an easy drive from the metro area, there's this dip into history, a dip into WA's geological past, a dip into nature and a dip into WA's agricultural life.
Markets liven up country towns
There's only one thing that will get me out of a country town op shop — and that's a country town market.
Here are three examples of markets in the Wheatbelt:
MERREDIN MARKETS
The Merredin Markets are held on the fourth Sunday of the month until November, on the lawn outside the Community Resource Centre on Barrack Street, from 9am to 1pm.
NUNGARIN MARKETS
The Nungarin Wheatbelt Markets are held between 8am and noon on the first Sunday of each month.
Usually at each market, stalls are set up in the Nungarin Town Hall (and the mall between the Nungarin Town Hall and the Shire of Nungarin offices) as well as along the length of the town's main street.
There are free rides for children on the train that loops up and down the main street on Nungarin Wheatbelt Market Sundays.
There's food and real coffee.
The Nungarin Heritage and Army Museum is open every market day from 8am to noon, and the heritage-listed Mangowine Homestead (14km from Nungarin) is also open, from 10am to 4pm on market days.
TAMMIN MARKETS
Tammin's markets are held from 9am to 1pm at the Puma Roadhouse Visitor Information Point.
Categories