Arrivals & Departures

Great rail journeys: Venice Simplon-Orient-Express adds opulent new suites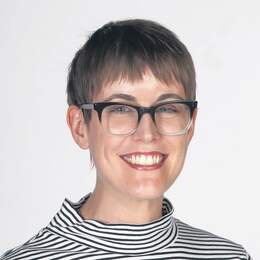 The new Grand Suites will be the first aboard the historic train to offer private bathrooms and showers. 
In further proof that a hot shower at the end of a long day might just be the ultimate in simple luxuries, Belmond is set to add three opulent new carriages equipped with private bathrooms with showers to its Venice Simplon-Orient-Express.
It'll be a first for the historic sleeper train: passengers travelling in its existing accommodations have access to a washbasin in their cabin along with shared WCs at the end of each sleeping car.
Designed to reflect the train's signature 1920s Art Deco style, the three new Grand Suites will join the Venice Simplon-Orient-Express rake in March.
Named for three cities strongly associated with the train — Paris, Venice and Istanbul — they'll each have a double bed and a living area, along with the private bathroom.
"The designs are sensitive to the original history of the carriages and each cabin is inspired by the city it represents," said Belmond's managing director for trains and cruises Gary Franklin.
Other perks for Grand Suite guests include private transfers to and from the train, a personal cabin steward, private in-suite dining and free-flowing champagne.
All of this comes at a price, of course: a one-night journey from London to Venice in a Grand Suite costs £5500 ($9713) per person.
Fact File
The Venice Simplon-Orient-Express travels between London, Paris and Venice from March to November, and once a year from Paris to Istanbul in August/September.
For more details, go to belmond.com or phone 1800 000 395.
Categories