Our World

Grey Nomads Guide: Top tips for caravanning in WA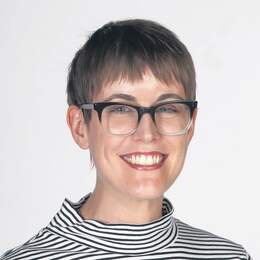 As the weather inevitably starts to cool, grey nomads inevitably start to look northwards. The migration begins in autumn, so now is a good time to start thinking about caravans, gear, sites and sights.
With so many grey nomads thinking about their preparations for heading north in search of warmer days and a laid-back way of life, who better to share advice and information than caravanners themselves?
Whether it's a favourite spot to stay, a useful bit of kit or what to watch out for when buying a new van, we've spoken to caravan club members and other caravanners from around WA to get their top tips about life on the road.
Choosing a van & vehicle
Go and have a good look (at different vans). Go and have a look at just about every van in Western Australia if you can.
Trevor Poolman
The best advice is to not go too big. Too many people go for a big rig that becomes awkward and hard to tow unless you're already experienced at towing. But I would suggest the best thing would be to stay small for a starting period until you get more experienced with it all. There are so many beautiful places you can go to within Australia where big rigs are too confined — even a lot of caravan parks are not big enough for some of the big rigs.
Ian Sefton
One of the key selection choices is whether you stay in caravan parks or like to do most of your travelling using free camps. The amount of consecutive time spent "off grid" makes a difference to solar, battery, fridge, potable water and greywater set-ups and if a generator may also be required. Ideally you would have used a van before to understand what you want. You can hire vans to at least get a feel for caravanning and that can help to get a feel for things.
Brian Dearle, Redgum Caravanners
Unless you're going to be in a place for, say, a week or two weeks or three weeks, an annexe cuts you off from your neighbouring caravanners — you're tucked away inside your annexe, so you don't get the same opportunity to have a chat with them. So when you're travelling around, all you really need is your awning out and maybe a shade cloth wall to protect you from the sun or the wind, and that way you leave yourself open and it's a much more social environment.
Trevor Caldwell, Gypsy Rovers Touring Club
One thing we discovered is that our fridge in the van is not tropicalised (optimised for performance in the tropics). We found we could get by running it on gas but I recommend a fridge-freezer carried in the tray of the ute. The extra capacity means that you can stock up in the larger towns where the food is considerably cheaper. You will expect to pay up to 20 per cent more for poorer quality food in some of the more remote areas.
James Mountford
When you choose your van, you've got to have an appropriate vehicle because there are rules and regulations about towing and the weight of your van in comparison to your towing vehicle. A caravan that's maybe about 2000kg needs to have a car that can tow that.
Pam Seymour
Try and get ESC, electronic stability control, on your van — it works and it's very good. If your van gets a sway up, it'll straighten it up for you.
Trevor Poolman
Have a good tow bar and hitch set-up that enables adjustment so that the van sits as level as possible without a significant dip between the two vehicles and that transfers the weight to the front wheels. This can be done with specialist load levelling equipment or, in some vehicles, air-adjustable spring set-ups. Too many vans drive around now with poor set-ups. A wrong set-up can make the whole rig unstable.
Brian Dearle, Redgum Caravanners
Planning your trip
I like to research the places we are going and along the route and also to look at alternative routes or side trips if they exist. I use Microsoft OneNote and create a notebook for each trip. It is a great tool. I cut and paste articles, links, pictures, itineraries etc from travel sites, town/city/shire websites about these places. I also note any places that people mention when we catch up at caravan parks or in general conversation or even on travel shows on TV.
Brian Dearle, Redgum Caravanners
Try not to travel at school holiday time. It you must, then head inland as far as possible and keep away from the coast.
John Nightingale, Family West Caravanning & Camping Club
A very useful app for a smartphone or tablet is Wiki Camps, which helps enormously to find out where you are/where you want to be/planning your trip etc. Word of mouth is also very handy. You may be in a caravan park in the laundry, for instance, and could be chatting to somebody who might tell you about a great place they have visited and how to get to it — all of it very helpful information.
Gill Cope, Breakaway Motor Camper Club
If possible, only book in for two nights maximum just in case you don't like the place and you can move on quickly. This can often be difficult with caravan parks located close to popular beaches.
John Nightingale, Family West Caravanning & Camping Club
One thing I particularly look for are events along the way. There's nothing worse than arriving in a place a day after an event has occurred and wishing you had known about it. Also it can be difficult to get accommodation if it is a major event.
Brian Dearle, Redgum Caravanners
The important thing from my perspective is to have a plan but make it flexible as things always happen.
James Mountford
Preparing to set off
Make sure where you're going to go you can get petrol because some tiny towns don't have petrol, they only have diesel, or vice versa.
Pam Seymour
Make sure your water tanks have got fresh water in them. Get up and clean your solar panel. Check your brakes, check your lights.
Wayne Jennings, Australind Happy Wanderers Caravan Social Club
Tyres, in particular, are important. If they blow while driving, they can cause serious issues. Replace tyres that are more than 10 years old, even if they look good and have good tread — some vendors even say five years.
Brian Dearle, Redgum Caravanners
Your caravan is made up to be packed in a certain way so that the weight is distributed evenly — that's really important when you're on a windy coast. If you've got too much weight at the back of the van it can contribute to swaying. When you pack your van, you need to have everything secured inside — even if you're on hard roads, you get a lot of vibration and it does move around a bit. Maybe go for a short run if you're a new caravanner and make sure that how you're packing your van is comfortable before you start off.
Pam Seymour
Make sure any medications that you need you take with you. A lot of country towns don't have a chemist, so you can't always readily buy what you need.
Pam Seymour
Hang your hangers back to front so they don't fall out when you're driving — some vans have just got a rail and they tend to hop off.
Jan Hardiman, Midwest Caravan Club
Top spots to stop
There is a nice spot about 20km east of Katanning, it's a freshwater lake called Ewlyamartup — they water ski there. You can go there and 99 per cent of the time you get the whole place to yourself. We also like Carawine Gorge, less than 200km east of Marble Bar. Caravans can go there, it's bitumen all the way except for the last 14km — that's a really top place for views. (Note a four-wheel-drive is recommended to access Carawine Gorge.)
Peter Mather
Up Leonora way, with the Gwalia mine, that's just a magical place. Yalgoo is a wonderful little town — so much history. The little towns, sometimes they're the more interesting.
Trevor Caldwell, Gypsy Rovers Touring Club
I thoroughly enjoyed Karijini National Park in the Pilbara. I'd recommend that to anybody. We stayed at Dales Gorge Campground and there's such a lot to see from there.
Ilona Geen
Kojonup is brilliant if you like orchids — go at the end of September, October. We've been there a couple of times and there's a brilliant visitor centre there and they give you maps and tell you where everything is.
Jan Hardiman, Midwest Caravan Club
One place that stands out for me is Ningaloo Reef and Coral Bay. The reef is so accessible and so very different from the Great Barrier Reef. Many people have asked what was the best place on the whole trip around (Australia) and I inevitably say Coral Bay. One tip: fill your water tanks before you get there as the groundwater is not suitable for drinking.
James Mountford
We love Derby and the Gibb River Road ... We've been up north that many times now and we still haven't seen it all.
Trevor Poolman
I've spent a fair bit of time in the north, up in Broome and Kununurra for work, and there are some very nice camping spots in that part of the world. The South West is great fun ... I like the Goldfields. I like anywhere — if I'm in the van I'm happy.
Wayne Jennings, Australind Happy Wanderers Caravan Social Club
Our favourite place would be Cervantes, and that's been taken over by the RAC and they've done a lot of upgrades there. We like going up through the Wheatbelt area, there's lots of nice little camps and caravan parks all through the Wheatbelt and those people like you coming into their town. I normally find something I need to buy, even if it's just a loaf of bread or a Lotto ticket, just so that you're spending some money in those tiny towns.
Pam Seymour
One of the biggest things that we did was we joined a small caravan club and we go away on trips within 200km of Perth. It's surprising — the number of towns, I'm aware that they're there but I've never ever stopped to look at them or gone into them. When you stay there and you check the town out, it's amazing what you find out about your own State.
Trevor Caldwell, Gypsy Rovers Touring Club
I love the Nullarbor. It changes quite a bit from the beautiful coppery gimlet trees around Norseman through to the magnificent views of Madura Pass and the beautiful Nullarbor cliffs — just the changing nature of the environment. Up through the Great Northern Highway and also the North West Coastal Highway is also beautiful in its ever-changing nature.
Brian Dearle, Redgum Caravanners
Kalbarri's always one of our favourite places — there are some lovely camp sites there. We camp at Exmouth a lot and Cape Range is extremely good.
Ian Sefton
On the road
You need to be fully aware of everything around you, especially other vehicles as they are unpredictable. No one wants to be behind a van, so they jump in front of you at lights or between gaps on the freeway. I leave large distances between me and any vehicle in front wherever I can for this very reason.
Brian Dearle, Redgum Caravanners
Slowly, slowly is the best advice. Too many people go whistling past at the speed limit, which is still too fast for a big caravan unless you're very experienced. But even then it can become dangerous with crosswinds.
Ian Sefton
Don't pull out in front of trucks, especially on the highways. They travel at 100km/h wherever they can and will catch you very fast ... Be very careful when trucks pass you, either from behind or from in front. They have a large wind cushion that will push the car and van around.
Brian Dearle, Redgum Caravanners
Drive slowly, stop often and get out of your caravan and talk to people. Many people will tell you things about their life they would not tell their best friends as they don't expect to see you ever again. Some people have incredible and barely believable life stories and you become thankful you lead such a boring life.
John Nightingale, Family West Caravanning & Camping Club
Don't drive too long until you're too tired: stop early enough in the afternoon so that you can set up and sit and relax. Don't set yourself a target that's too far every day — that's really an important thing. You need to plan your days so that you can comfortably cover a couple of hundred kilometres and stop and look at where you're going — you'll find things that you didn't know existed.
Pam Seymour
Reversing is usually the hardest thing to do when towing a caravan. For this purpose, a handheld CB radio is a good thing to have. Directions can be given quietly and discreetly by a partner standing at the back of the caravan without yelling out in a loud voice and drawing attention to oneself, i.e. "Watch out for the bloody tree!" ... If all else fails when reversing a caravan, then drive out and start again. Reversing a caravan is like parallel parking: some people do it easily and some people can never do it, however plenty of practice can help.
John Nightingale, Family West Caravanning & Camping Club
Useful gear
One item which would come in useful would be a snatch strap or heavy duty tow rope. Purchasing two wheel ramps (for levelling up if you are on uneven ground) is also very practical. We use them all the time because our three-way fridge doesn't work too well if the van is not level. Also if the van is not level it can make sleeping very uncomfortable.
Gill Cope, Breakaway Motor Camper Club
When you do a big trip, there are some things I would not leave home without. I purchased a small toolkit from Kmart, that contained a socket set, a pair of shifters, pliers, hacksaw etc. I added to it a small cordless drill with a range of bits, a 12-volt air pump, and a grease gun. Nothing expensive but all very useful. Do not leave home without gaffer tape and cable ties — you can fix just about anything with these.
James Mountford
Clearview mirrors replace the existing external rear-view mirrors on the LandCruiser (and other car makes). They are quite large for normal use around town but give an excellent view when towing bevcause they are rigid and do not vibrate like many mirrors.
Brian Dearle, Redgum Caravanners
We have a hydraulic Trail-a-Mate pump-up trailer jack that you can also use as a jockey wheel, or if you get a puncture or a flat tyre you can jack the whole side of the van up. They're about $400.
Garry Flynn, Geographe Caravan Club
Long ago we used to have generators and noisy things, but to have a well-equipped solar-panel caravan takes away all that unpleasant noise for your neighbours.
Ian Sefton
Thermacells are little gadgets that look like a mobile phone and they keep the mosquitos away with no smell. You can slip them in a cutlery drawer, that's how small they are.
Pam Seymour
Don't take something just because you think, 'Well, that'd be great to have that in the caravan when I'm away'. If you don't use it normally, you won't use it when you go away.
Trevor Caldwell, Gypsy Rovers Touring Club
Cooking on the road
A wok's really good — I use it on the gas. We do a fair bit of off-roading with no electricity so we rely on the gas. I use a pressure cooker too, especially in wintertime — you can do soups and stews in a third of the time that you would normally.
Jan Hardiman, Midwest Caravan Club
We carry an Easy Cook (electric oven), though you can get cheaper versions at Kmart and Target. We've got a griller and hotplate in the van but no stove, so we use the Easy Cook — instead of using your gas in your caravan, you're using the caravan park's electricity. Washing machines in caravans are also a good cost-saving item. You use the park's power and water instead of paying $5 to use their machines.
Garry Flynn, Geographe Caravan Club
One of those little induction cookers ... The beauty of those is they're so low power — you can have electric cooking even if you're parked up free camping.
Wayne Jennings, Australind Happy Wanderers Caravan Social Club
The most useful appliance is a $35 electric frying pan. It's easy to set up and clean, and we've cooked everything in it from baked dinners to spaghetti bolognese.Also useful is a thermal cooker — all you do is put food in it, start it cooking, put it away in its vacuum case. The food will be cooked and still hot when you arrive in four to eight hours time.
James Mountford
A lot of people have Weber Qs. Some vans also come with an outside barbecue.
Neville Brass, M.A.D. Meanderers Caravan Club
Taking the dog
Taking our small kelpie dog was one of the best things we did. She opened so many conversations with fellow travellers, a lot of whom we became good friends with and caught up with many times as we moved.
James Mountford
We have always travelled with a dog, which does restrict us a little bit with the national parks. But we've found rangers are very kind — some places through the Kimberley, the rangers will actually look after your dog at the ranger station while you go visit the gorge. And plan lots of drink stops, they get quite hot in the car.
Ian Sefton
There are lots of caravan parks that let you stay with your dog but they normally insist that you keep them on a lead. It is wise to always take their vet card with you because some caravan parks will ask 'Have they been immunised?'
Pam Seymour
You've just got to be sensible — we never leave the dog in the car ever. You've got to be careful at bush camp sites if there are signs up that they've put 1080 (poison) down for foxes, so she's always on a lead around camp.
Ilona Geen
More top tips
Get loads of advice
If you intend using laundries in caravan parks, keep a good supply of $1 and $2 coins. The caravan park laundry is the best place to visit to find out the local gossip, where to find the cheapest fuel, the most interesting places to visit and the best eateries. It is also the best place to find visitor information pamphlets and tourist brochures.
John Nightingale, Family West Caravanning & Camping Club
Free camping
We do like to do a little bit of free camping but there's a number of shires where they put up a fine if you are caught camping there. This is becoming quite prevalent in Western Australia, particularly in the South West, where the shires have said "no free camping".
Neville Brass, M.A.D. Meanderers Caravan Club
Stay in touch
Make sure people know where you are going. Keep in touch as you travel, even if it is a quick email or text every few days.
Brian Dearle, Redgum Caravanners
Caravan park know-how
There is always a KIA (know-it-all) lurking about. If possible, they are best avoided. Consider moving on if you are camped next to one. Ask to be moved if you are allocated a site next to an ablution block in a caravan park because the toilet door will bang all night and the washing machines in the laundry will start up at 6am daily regardless of any signage that the washing machines are not to be used before 8am.
John Nightingale, Family West Caravanning & Camping Club

Just relax
When you're out on the road, all those inhibitions go, you don't have any schedules, you don't have any appointments ... You're just living day by day, and every day is new day to be started without any definite plans. That's just an amazing experience.
Trevor Caldwell, Gypsy Rovers Touring Club
Picture at top: Vlamingh Head Lighthouse, near Exmouth. Picture by Tourism WA.
Categories