Grey nomads v trucks drivers — driving tips to stay safe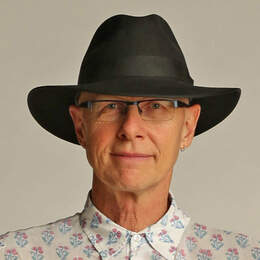 Sharing our highways takes skill, especially amid reports of road rage between grey nomads and truck drivers.
The Campervan and Motorhome Club of Australia ignited headlines by citing reports of road rage between grey nomads and truck drivers.
But all is calm as I head along the grey bitumen highways of the Pilbara and Kimberley under a blue sky, the landscape rolling past.
On North West Coastal Highway in the Pilbara, it is the unique palette of blonde spinifex and chocolate-coloured rock.
In the Kimberley, once we've joined Great Northern Highway, the land gets redder, wattles waving among the termite mounds.
Warm weather, which broke rather spectacularly on May 24, lasted longer in Perth, and tourism operators have been reporting things up to that point had been quieter than usual. But the turn in weather always provides the moment to head north.
The highways are quiet early, but by mid-morning, as the day warms, the number of vehicles towing caravans increases.
One of the biggest challenges when towing is overtaking or being overtaken, especially on these highways with road trains. A 52m-long truck vehicle travelling at 100km/h to pass a car and caravan that is 7m long and travelling at 90km/h will need 2.174km to pass and take 79 seconds.
If you're in a car, Main Roads WA advises: "You'll need at least 1 1/2km to safely overtake a truck travelling at 100km/h.
"Probably more if you're unfamiliar with the road."
Drivers for WA's biggest transport and logistics company, Centurion, say that while many motorists and caravaners are good at passing or being passed by road trains, some don't handle it so well. A recent survey revealed that more than 80 per cent of Centurion's drivers had seen or experienced a close call between a road train and caravan in the past two years.
A fifth of the truck drivers said they had seen more than two.
Centurion, which delivers supplies to, for example, Coles supermarkets, is now working with regional service stations and caravan parks to distribute more than 2500 cards that help drivers understand what to expect and what they should do when overtaking or being overtaken by a road train.
Centurion spokesman Luke Beeston says while it can be intimidating for motorists, it can be stressful for truck drivers, too.
Luke says: "We understand that cars, caravans and road trains all have to share the roads and we want everyone to arrive at their destination without incident."
The key is for everyone to be educated to drive safely.
Centurion's tips for driving safely around road trains:
1. Keep your lights on so you can be clearly seen, especially in dusty or overcast conditions.
2. Be patient. Passing a road train can take as long as 60 seconds. Make sure you have maximum visibility and nothing is coming in the other direction.
3. Position your vehicle so you can see any oncoming traffic and so the road train driver can see you.
4. If you want to pass, keep your right hand blinker on to let the truckie know.
5. Use your UHF radio to call through on Channel 40. Identify the truck and the direction and ask if it is clear to pass.
6. When it's clear, accelerate at a safe and consistent speed and pass.
7. Be aware of your speed when you've completed your overtaking manoeuvre. Road trains need plenty of room to come to a stop.
8. Be aware of everyone around you and remember it's always good to acknowledge when people do the right things with a wave and a smile.
1. If you're travelling close together with other caravans, leave at least 100m between you and the caravan in front. Truck drivers need room to pull in after their overtaking manoeuvre.
2. If you are about to be overtaken by a road train, maintain a consistent speed, don't break or slow down, and definitely don't speed up.
3. Road trains can be more than 50m long, so let the driver know when he can pull in after his overtaking manoeuvre with a flash of your headlights.
4. It's about everyone doing the right thing on our roads. By understanding what to do, being patient and being courteous we'll all arrive at our destination safely.
Join us on the road in Saturday Travel in the next edition of The Weekend West for Part Two of our Great Coral Coast Drive Adventure — this time between Carnarvon and Exmouth.