Guayaquil: Liberators, avocados and Barca backers in Ecuador's port city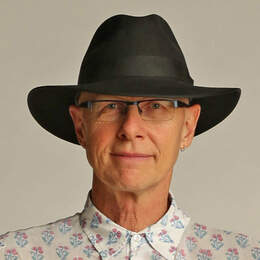 In the 1820s, Ecuador's biggest city played a pivotal role in securing South American independence. Today, it's filled with history, local flavours — and football fans.
On almost exactly this spot less than 200 years ago, independence from Spanish rule took a defining step.
For it was here in Guayaquil, Ecuador, that the two men regarded as the liberators of South America, Simon Bolivar and Jose de San Martin, met in 1822.
Here in Guayaquil came more definition as to what independence should look like after the brutal Spanish colonisation of South America and theft of the gold and silver wealth of ancient empires.
The Guayaquil conference is etched as a pivotal moment in South American independence.
A measure of its success might be that the Simon Bolivar Pier along the waterfront edging the Guayas River, with its four three-storey high viewing platforms, botanic garden, sculptures and shade, has a McDonald's restaurant.
The right to choose, indeed.
But all along the Simon Bolivar Pier, and the rest of the 2.5km waterfront project, huge mango trees are laden with fruit and there are the biggest avocados I've ever seen.
"And they taste like butter!" says Rocio Zea, a knowledgeable local with whom I'm spending the afternoon in the oldest parts of the city, Las Penas and Santa Ana, a cobblestone-street artists' community with open studios.
The walls and ceilings of the galleries are lined on the inside with bamboo, with outers of wood. A restored tier of 444 steps leads up to the higher levels.
And, indeed, it has been a day of walking.
New friend Christian Solano, with whom I'm spending time in this city in which he was born, is keen for me to start at the Metropolitan Cathedral. I am happy to be in the big, cool cave of it. A moment's contemplation is a good start to any day.
Over the road, I'm in Seminario Park — locally and more appropriately known as Iguana Park, as there are dozens of iguanas living here. Some are eating mangoes on the ground, lots are lounging in the trees, and many are more than a metre long. There are 50 varieties of mango in Ecuador, four of which are exported.
I walk on past the restored City Hall and University of the Arts, where education is free.
Over the avenue dedicated to Bolivar is the fast-flowing Guayas River, cocoa brown and laden with silt from the Andes.
Men have been out in small boats since dawn, net fishing for catfish. They have small fires in their boats to cook fish for their lunch.
Along the wilder parts of the river, more iguanas rustle through the trees.
The walk along this paved pedestrian boulevard takes me past statues of the city's heroes, political and creative, to "Crystal Palace", the old south market made of glass, and San Jose Church.
Its front is on Eloy Alfaro street, and opposite is an entrance to a sprawling, undercover market, which backs up to Ayacucho street.
Bags, T-shirts, clothes, shoes, a definite theme of liberated underwear, and Panama hats, of course.
Despite the name, they are made here in Ecuador of the toquilla straw plant — Carludovica palmate. As they were shipped out of Panama, to the north, they became known as Panama hats.
Here in the market, I might pay $US20 for a quite decent one.
But quality is defined by the closeness of the weave. Anything below 40 weaves per square centimetre (usually shown as 100 per square inch) is low quality. The best possible quality is about 980 (2500 per square inch) and they can cost thousands of dollars.
Back on the waterfront, I sit under the green chandelier of a mango tree, with fruit-like green crystals of an elaborate but natural chandelier, as the afternoon heat drops to a simmer.
I walk down steps into a pool of water around the obelisk commemorating the events of October 9, 1820, when a group of civilians, backed by soldiers, declared Guayaquil's independence from Spain.
Cooling my heels in Guayaquil.
And then Christian's back, and we start talking soccer. (The world talks soccer.) I ask him what his team is.
"Barcelona," he says. "Most people here are Barcelona."
A Spanish team? That seems odd. He can read my expression.
"Not thaaat Barcelona," he says, with a grin. "We have an Ecuador team called Barcelona. Same name, yellow shirt."
That makes more sense ... though, when I think about it, I could have understood Ecuadorians feeling allied to a team from Catalonia.
Connections to Guayaquil
Guayaquil has a connection to WA, in that buccaneer William Dampier, along with many other pirates, took control of the town in 1709, looting and demanding a ransom to leave — though they scuttled out quick enough without collecting it, when a yellow fever epidemic broke out.
In 1688, Dampier had explored the coast of what would become WA, in the ship Cygnet. The Kimberley's Buccaneer Archipelago, and Cygnet Bay, are named for them.
Perhaps even more unexpectedly for me, the dancer and choreographer Sir Frederick Ashton was born in the old, artistic Las Penas area of Guayaquil, in what is now the Mansion del Rio Boutique Hotel.
Sir Frederick was the founding choreographer of the Royal Ballet, London, after a boyhood light-bulb moment when he saw Russian ballerina Anna Pavlova dance in Lima, Peru.
Our national dish, cream meringue dessert was named for Anna after a tour to Australia and New Zealand in the 1920s.
Categories