Guitars strike a rich chord in South West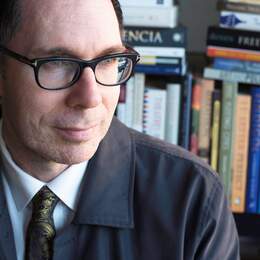 The Strings Attached festival explores the many facets of the instrument, says William Yeoman.
Music brings people together and the guitar is often at the heart of it.
Festivals bring people together too, as do popular tourist destinations such as those in our South West.
So, holding a guitar festival in Margaret River is a no-brainer.
But the inaugural Strings Attached: the West Australian Guitar Festival won't be just any guitar festival, as it will showcase not only the passion of the performers but the art of the luthier in making stringed instruments and the obsession of the collector.
And Strings Attached will go even further, to showcase and celebrate Margaret River and the South West.
First announcements include blues legend Dave Brewer with his band, Grammy Award-winner Lucky Oceans and world fusion phenomenon Kate Pass Kohesia Ensemble, 2018 nominees for WAM best bassist and jazz act.
The Festival Hub will be at the new Margaret River HEART arts venue, featuring an exhibition as well as performances, keynote speeches, discussions and workshops. The River Hotel and Settlers Tavern will host the main performance events, while a dozen other venues throughout the town and region will host further gigs and exhibitions.
"There are so many layers," says festival director Dan White, a talented guitarist and composer who's supported major touring acts such as Xavier Rudd, the Cat Empire, Sticky Fingers, San Cisco and more.
"For example, there's going to be a panel discussion of what woods to use for what instruments and what sounds you're after. Things which will reshape the way you think about the guitar or mandolin or banjo. We have some really solid talent on board."
WA luthier and festival patron Scott Wise agrees. "It's not just a music festival, neither is it just a trade show," he says.
"For me, it had to have depth and rigour. From the point of view of an instrument maker, I wanted it to work for the guys who were either making guitars or looking to make guitars.
"Then there were the people who had collections or who were really into very nice instruments, from a historical perspective. I thought it would be a great thing for them to all get together. And a great thing for the guitar makers to see those instruments."
Whether it's rock, blues, folk, flamenco, classical, jazz or whatever, for Dan such a festival creates enormous potential for cross-pollination.
"For example, there's a couple of workshops going on here for the junior and senior guitar ensembles, given by the UWA and WAAPA guitar ensembles," he says.
"The following day, those school ensembles will have the chance to do the same thing with a metal guitar player. It just highlights the similarities between styles, and how you can cherry-pick your techniques. This is the next generation of players we're talking about."
And Scott is looking forward to sharing his wisdom with younger makers. "I've still got good work ahead of me," he says.
"But it's good to have younger makers come along and take advantage of my experience, or other peoples' experience."
Then there is the idea of the luthier not just as artisan but as artist in his or her own right. "That's very apparent in this region right now," Dan says, "with so many diverse artists opening up their studios and homes as part of Open Studios.
"And I think it's nice to apply that same principle to the art of making guitars."
Dan says another really fun aspect of putting the festival together was deciding which act and style should go into which venue.
"That's the beauty of being able to put each genre in its own spot," he says. "You get the perfect venue for the perfect crowd. For example, your jazz swing dinner ends up in Swings and Roundabouts Taphouse and Kitchen."
So Strings Attached is a celebration not just of the instruments, their makers, players and collectors, but for the town and the region.
For the forests from whose timbers soundboards, backs, sides or fretboards might be made. For the buildings whose wooden rooms might resonate with the sounds of those timbers, brought to life again.
Fact File
Strings Attached: the West Australian Guitar Festival runs October 11-13. 
First acts and exhibitors will be announced June 5, with first release tickets on sale June 21. 
Readers can head to stringsattachedfestival.com.au and sign up to the festival mailing list for first access to news and tickets.
Categories