Halcyon days for beloved town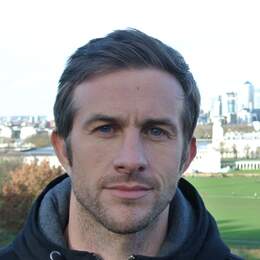 The 'Queen of Welsh resorts' long reins, writes STEVE McKENNA
Britain has a wonderfully mixed bag of seaside resorts, and few are more cherished than Llandudno. It has managed to avoid the economic decay that has afflicted certain coastal towns and was described by American author and travel writer Bill Bryson after a visit in 2003 as "my favourite of all seaside resorts".
We've come here — to North Wales and the so-called "Queen of Welsh resorts" — for a weekend break, taking the two-hour train journey from Manchester Piccadilly.
It's a five-minute walk from Llandudno's tidy little railway station to its North Shore, a photogenic seafront curve lined with a crescent of hotels and B&Bs, many occupying handsome Victorian buildings and fronted by neat terraces and gardens where guests relax, mingle, nurse drinks and leaf through newspapers and novels.
We stay at the Imperial Hotel, a palatial-looking pile that dates back to 1872 and has been modernised but retains an old-fashioned charm and some original decor. It's handily situated across the road from the promenade, a broad 2km stretch that edges the mixed shingle-sand beach and attracts a diverse blend of joggers, cyclists and amblers, from British pensioners to young Japanese tourists (North Wales has become a hot destination in Japan in recent years).
Crowds of all ages gather to watch Punch and Judy puppet shows, a slapstick staple of the British seaside, and take strolls along the Victorian pier, which juts out to sea and is dotted with child-friendly amusement arcades, sweet shops and curio stores.
The nostalgic feel is enhanced by 1960s tunes, like Bobby's Girl by Susan Maughan, floating from pier speakers.
Book-ending the seagull- festooned beach are two limestone headlands, the Little Orme and Great Orme.
The latter, which has eye-catching, colourful properties clinging to its wooded lower slopes, is ripe for adventures, including golf, skiing on artificial slopes, and a toboggan run.
There are several ways to scale this 200m "mountain" — or the Sea Monster, as it's known. There's the Great Orme Tramway, a cable-hauled funicular that has been operating since 1902, and an alpine-style cable car, established in 1969. You can board its brightly hued cabins from Happy Valley, a beguiling park with lawns, lush botanical gardens and vantage points over Llandudno, the Irish Sea and the distant mountains of Snowdonia. You can also hike up into the Great Orme Country Park via Happy Valley on one of the handful of trails that thread up the mountain.
On the mildly thigh-straining ascent, we absorb the uplifting views and pause to observe a herd of Kashmiri goats.
More than 100 of them roam the slopes, descended from a pair of goats given to Lord Mostyn, Llandudno's principal land-owner, by Queen Victoria, who had been gifted them by the Shah of Persia after her coronation in 1837.
Long before Llandudno emerged as a holiday resort, under the carefully planned direction of the Mostyn Estate, it was a mining community and port, and on the Great Orme you can delve into the tunnels of what is said to be the world's largest Bronze Age copper mine, believed to be almost 4000 years old and only uncovered by archaeologists in 1987. After 30 minutes walking, we reach the Great Orme Summit Complex, a visitor centre, with a cafe, gift shop and "boxing-themed" bar decorated with memorabilia relating to Britain's former world boxing champion Randolph Turpin, who ran a pub on the Great Orme after retiring from the ring.
This is an edited version of the original, full-length story, which you can read here.
A message from Travel Editor Stephen Scourfield...
Thanks for reading us – we value your continuing interest and our connection with you.
But as our readers increasingly move to digital, we have to keep up with them.
As I'm sure you'll appreciate, there are costs involved in doing what we do for you.
To support Travel, reading the full story now requires a digital subscription (it's $1 a day for full access to thewest.com.au, for all your devices).
If you have the newspaper home delivered, you may already have complimentary premium access to thewest.com.au and our digital editions.
And we have other packages, including $9 a week for the weekend papers and everyday digital.
Stephen Scourfield
Disclaimer