Arrivals & Departures

Happy campers: Glamping returns to Kakadu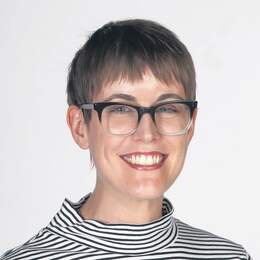 Camping in one of Australia's biggest national parks doesn't have to mean roughing it.
There'll be a pop-up food truck plus stylish camping set ups at Kakadu's Flash Camp, which is set to return to Cooinda Camping Ground for a third season from June 16.
Running until September 16, the Flash Camp will offer accommodation in double and twin bell tents which can also be configured for families.
They're equipped with spring-foam mattresses with bed linens plus bamboo furniture, toiletries and chic rugs from Armadillo & Co.

The tents also have power, lighting and a fan, plus access to communal toilet and shower facilities, barbecues and a restaurant, bar and pools at adjoining Cooinda Lodge.
There'll also be a pop-up food truck on site throughout the peak season serving meals such as barramundi and chips.
Cooinda general manager Brett Skinner said the Flash Camp would offer "a hassle-free, low-impact camping experience in the heart of one of Australia's most environmentally and culturally rich destinations".
"Flash Camp is ideal for travellers who like the idea of camping but don't want to have to have to bring all the camping equipment with them, let alone put up the tent and then take it down," he said.
"It offers a harmonious balance of comfort and re-connection with nature, and is perfect for the season because there is rarely any rain and nights are mild.
"Last year Flash Camp proved very popular with families, couples and groups. We had people from all over the world opt for the Flash Camp over conventional accommodation once they saw how comfortable the tents were."
Fact File
Rates for Flash Camp @ Kakadu are from $140 per night. See kakadutourism.com or phone (08) 8979 1500.