Our World

Happy trails: Our guide to choosing a walking & cycling holiday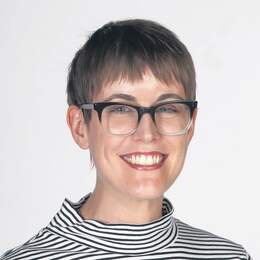 Whether you're chasing a physical challenge or want a laid-back experience with a little luxury, there's a broad range of walking and cycling holidays on offer. 
When I was about 15, my classmates and I undertook a muddy tramp along the Cape to Cape Track — an experience that's marked by memories of lukewarm food inexpertly cooked on a Trangia stove, hauling heavy packs each day and sleeping with a pillowcase full of damp clothing each night.
It was character-building, for sure — but, as holidays go, it's probably not for everyone. Luckily, walking holidays have moved on considerably.
Now, for example, I could choose to walk the best sections of the Cape to Cape with a guide and transfers to and from the track each day, staying in the luxurious Injidup Spa Retreat and enjoying gourmet dinners, cliff-top drinks overlooking the ocean and a celebration lunch with matched wines at Wills Domain.
This four-day Margaret River Cape to Cape Walk — one of the most popular options from WA company Walk into Luxury — is a prime example of the new breed of walking tours, which offer hikes in spectacular locations without sacrificing creature comforts. And though not all itineraries are quite so deluxe, this model of staying in comfortable accommodation each night with day walks and transfers is a popular one.
Indeed, companies such as WA's Inspiration Outdoors have extended it to cycling trips, too.
Organised around the idea hiking "isn't just for those who want to carry 15kg on their backs and camp", it has guided tours around Australia, from the Pilbara to Kakadu to the Victorian High Country, and self-guided walks of two to 10 days on the Cape to Cape Track.
Last year it launched a six-day cycling tour along the Munda Biddi Trail between Walpole and Albany where "you pedal and we do the rest".
It costs $1750. The next departure is November 17.
If you're keen to go further afield, the larger adventure and active travel companies have a wide range of escorted walk and cycle tours in destinations around the world, with options catering to both novice and more experienced travellers.
World Expeditions, for example, has everything from treks in Nepal and Patagonia to walks on Peru's Inca Trail and cycling trips through Asia, as well as various self-guided walks.
Its 15-day Grand Canyon and Rocky Mountain Trails itinerary visits Grand Teton, Yellowstone, Monument Valley and Las Vegas and costs from $4990.
Or, with walking tours in Japan becoming an increasingly popular option, there's a 15-day Backroads of Japan trip including a six-day hike with visits to cities such as Tokyo, Kyoto and Osaka, from $5370.
Of course, if you're keen on a walking or cycling holiday, you can set off independently — provided you're willing to do the necessary planning and preparation. Guided itineraries, on the other hand, can provide many of the same benefits as any other escorted tour: the camaraderie of a group, coupled with the convenience of someone else taking care of logistics and the safety of being in the hands of professionals.
For these reasons, they can be a good option for solo travellers, with an added bonus being that many such operators tend to attract a lot of solo travellers and usually make it easy to avoid having to pay a single supplement, either by not charging one altogether (for example, on camping trips) or by pairing you with another solo traveller as standard procedure. You might further ensure you're walking or cycling with like-minded travellers by choosing a specialist company that caters to your specific interests.
For example, female-focused WA operator Adventurous Women caters to many solo travellers and has trips such as a 14-day walking tour along the Portuguese Camino in April, which costs from $3995.
UK-based Peter Sommer Travels — which offers cultural tours in Europe led by expert guides, archaeologists and historians — has walking tours in Greece, Croatia and Turkey based on traditional gulet vessels, such as an eight-day Walking and Sailing the Dodecanese trip. The September 21, 2019, departure costs from £2845 ($5082) per person.
If you're chasing greater autonomy but don't want to go it completely alone, a self-guided package provides a midpoint between guided groups and completely independent walking or cycling.
For example, Utracks — which is focused on walking and cycling holidays in Europe — has self-guided options such as a seven-day Footsteps of Dali walk in France and Spain, exploring the landscapes that inspired the great surrealist painter. It comes with hotel accommodation along the way with luggage transfers each day, and breakfasts and dinners, an information pack including route notes and maps, and access to an emergency hotline in case you run into trouble.
It costs from $1420 per person — or there's a guided version travelling with a local mountain guide and a group of between six and 16 walkers from $1850.
When choosing hiking holidays, it's also important to distinguish itineraries with day walks and more comfortable accommodation from trips that might involve camping on the trail each night and perhaps carrying all your gear.
For example, Australian Walking Holidays — part of the World Expeditions Group — has trip styles such as the six-day Kakadu Walking Adventure, which includes day walks and stays in safari tents in semi-permanent camps with hot showers, or treks with camping and full packs such as the six-day Jatbula Trail itinerary.
As part of a promotion with Tourism NT, the two are currently on sale for bookings made by the end of July for travel by the end of August, and are discounted to $2245 and $1795 respectively.
The company is also giving gear vouchers to the first 300 people to book a walk on the Top End's Larapinta Trail this month for travel this season: options including the nine-day Best of the Larapinta Trail tour, from $2995.
Cycling holidays can also differ significantly in the type of riding they entail.
For example, SpiceRoads Cycling — which runs bike tours, mostly in South-East Asia — offers trip styles ranging from city excursions of a day or less to multi-day bicycle touring with a focus on cultural experiences to challenging road cycles and mountain-bike adventures.
An example of its "classic" touring style is the three-day Golden Triangle Explorer in northern Thailand, which is "suitable for anyone" with "no real biking experience" required and costs from $690. At the other end of the spectrum is the 13-day Mountain Biking Kazakhstan and Kyrgyzstan, a "tough off-road mountain biking tour" with challenging cycling at high altitudes in extreme weather conditions. It's from $4018.
Indeed, whether you're walking or cycling — or a bit of both — your trip's degree of difficulty is an important consideration. Many operators rate their itineraries according to the level of fitness required to help you choose the right one.
Find out how many hours of walking or cycling you'll need to do each day, and consider whether that suits your abilities and requirements: do you want a real challenge, or would you prefer a more leisurely holiday?
Active tour specialist Intrepid Travel, for example, gives its trips a physical rating out of five, so the 15-day Cycle Vietnam tour is rated three — "you'll be cycling for up to 70km a day on varied terrain, so this trip is for the reasonably fit," Intrepid says — while the eight-day Cycle the French Alps trip, which follows in the tracks of the Tour de France, is rated four, and the strenuous 15-day Everest Base Camp trek is rated five.
Alternatively, if you're worried about your fitness or confidence on a bike — or simply want a less taxing journey — electric bikes can be a good option, and are becoming increasingly popular and more widely available. Intrepid offers them on a selection of its cycle trips, for example, while Utracks has them on 80 per cent of its cycling itineraries.
Three classics
Inca Trail, Peru
The "classic" Inca Trail usually refers to a four-day trek through the Andes to Machu Picchu, although there are a number of trails through Peru's Sacred Valley. The high-altitude trek is undeniably challenging, but has become so popular the Peruvian Government now puts limits on numbers. Book well in advance through an approved tour operator, who'll acquire a permit on your behalf.
Mt Kilimanjaro, Tanzania
There are various routes up Africa's highest peak, ranging from more direct (and more trafficked) trails to those that attract fewer climbers and have a more wilderness feel. The well-established Marangu Route is the most popular, and is the only route with huts for hikers along the way, but others such as the more arduous Machame Route have a growing reputation.
Everest Three Passes Trek, Nepal
Hikers visiting the Everest region most commonly tackle the walk between the town of Lukla and Everest Base Camp, which typically takes around 12 days or more. But you'll find thinner crowds on the more challenging Three Passes circuit, which has been called "the ultimate trek in the Everest region". It takes closer to 20 days, and includes three 5000m passes: Renjo La, Cho La and Kongma La.
More tips for choosing an active holiday
Inclusions. When choosing between different trips, be sure you're comparing like with like. What's the accommodation like? Are all your meals included? What about transfers at the beginning and end of the trip?
Gear. This is especially relevant on cycling trips: what kind of bike is supplied, and is there the option to bring your own (and other specialist gear) if you'd prefer? On walking tours, are a pack and camping gear provided, if they're needed?
Group size. For obvious reasons, active holidays tend to have smaller group sizes than, say, coach tours. Check how many people you'll likely be travelling with: the maximum group size could be anywhere from four to 16 people or more, and different group sizes will foster different tour dynamics.
Weather. It goes without saying that is a big deal when you're planning a walking or cycling holiday. Departures towards the beginning and end of the season tend to be less expensive, but consider how the weather might affect your journey before booking: are you comfortable with a greater likelihood of walking in the rain, for example?
More walking and cycling trips
As its name suggests, Cape to Cape Explorer Tours has guided tours of the Cape to Cape ranging from three to eight days: its eight-day Classic Guided End-to-End package includes beach house accommodation in Gnarabup, catering, pick-up from Perth, transfers to and from the track each day and a qualified local guide. It costs $2150 per person twin-share. The company also has self-guided packages from three to seven days.
The Bibbulmun Track Foundation runs guided day walks and longer hikes along the trail, from an overnight Bibbulmun Trek for Beginners in the Darling Range (from September 1-2; it costs $170 per person) to the nine-day Bibbulmun and Beyond, which incorporates full and half-day walks near Albany. It costs $2900 and will depart on April 29. The not-for-profit group is also a good resource if you're planning an independent walk, running regular sessions on topics such as camp food and hiking gear.
Perth travel agency Peregrine Travel Centre WA books active and adventure tours with companies such as Intrepid, Peregrine Travel and Geckos Adventures (for 18-29-year-olds), and offers its own escorted trips such as a nine-night Patagonia trek from February 15, which costs $6249 and can be combined with an Antarctic cruise, and a 19-day Coast to Coast walk across England, which departs on September 14 next year and costs $4995.
Both are escorted by Peregrine Travel Centre WA managing director Mike Wood, who says that the eight-day Walking in Tuscany and self-guided Week on the Camino itineraries from Peregrine Adventures are also popular options. Indeed, Peregrine Adventures — which is part of the Intrepid Group — offers premium adventure trips including walking and trekking holidays in Italy, Nepal and Patagonia.
Flight Centre has a number of adventure tours including hiking and biking, such as a six-day trip taking in parts of South Australia's popular Heysen Trail and the Flinders Ranges. It includes guided day walks with accommodation each night and meals, and costs from $2495. Overseas options include the 11-day Backroads to Yangshuo itinerary, which departs from Guangzhou and includes supported cycling through rural China along with cultural experiences. It costs from $2490.
If you want to go the self-guided option, adventure travel operator Exodus has 10 per cent off selected self-guided walking and cycling trips in Europe until July 16. Included is the seven-day Self-Guided Cycling in the Douro Valley itinerary in Portugal, which includes accommodation, luggage transfers, some meals and local bike hire. It costs from $US1855 ($2514). The company also has guided and self-guided cycles and walks.
Another option is UK-based On Foot Holidays, which offers mostly self-guided walking trips along more than 30 routes, with a focus on "authentic rural Europe" with luggage transfers and accommodation in small hotels, farms and pensions included. Among the choices is a seven-night walk through Dorset in south-west England, which includes costs from £795 ($1420), and a five-to-seven-night Amalfi Coast walk in Italy, from £830.
Until July 15, Tasmanian Expeditions has early-bird specials on a range of departures to June 30 next year. Included is the six-day Hike, Bike and Kayak Tasmania, a fully supported itinerary along the island's east coast, which is discounted to $2077, and the 39-day Great Tasmanian Traverse, which includes the Coast to Cradle Trail, the Overland Track, the Frenchmans Cap Trek and the South Coast Track, plus rafting on the Franklin River. It's rated "challenging" and is now $12,386.
Fellow World Expeditions Group brand Adventure South New Zealand has NZ cycling and walking trips including a new seven-day, fully supported Alps to Ocean End to End Cycle that explores some of the most scenic landscapes of the South Island. It costs from $NZ2195 ($2014), with standard and e-bike rental available.
Also look out for specialists focusing on a specific region. Walk Japan has guided and self-guided walking tours across Japan, including on the increasingly popular Kumano Kodo pilgrimage trail — a nine-day guided tour is from ¥378,000 ($4628). Melbourne-based A'qto Cycling has bike tours in Australia and Italy, such as a nine-day Giro D'Italia Cycling Tour in the Italian Alps and Dolomites. It costs $5995.