Arrivals & Departures

Harry Potter: A History of Magic exhibition opens in London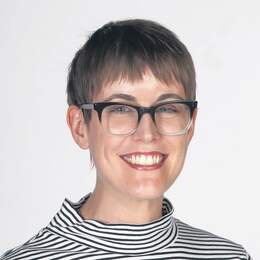 Broomsticks, wands, crystal balls and even a mermaid are on show at a major new exhibition dedicated to J.K. Rowling's much-loved series. 
Centuries-old artefacts from the collection of the British Library come together with original material from the archives of author J.K. Rowling and publisher Bloomsbury plus loans from national and international institutions for the new Harry Potter: A History of Magic exhibition, on show in London until February 28.
Exploring the traditions of folklore and magic that informed the Harry Potter books and films, the exhibition includes rare books, manuscripts and objects such as broomsticks, wands, crystal balls, Rowling's handwritten list of teachers and subjects at Hogwarts School of Witchcraft and Wizardry and her annotated sketch of the school.
Celebrating the 20th anniversary of the publication of Harry Potter and the Philosopher's Stone, the show is divided into subjects studied at Hogwarts, including Potions, Herbology, Divination, Care of Magical Creatures and Defence Against the Dark Arts.
Highlights include the Chinese Oracle bones, the oldest datable items in the British Library's collection, one of which can be traced to 1192BC. Then there's an early written record of the word "abracadabra" and a mermaid allegedly caught in Japan in the 18th century.
In reference to the show, Rowling has said that "encountering objects for real that have in some shape or form figured in my books has been quite wonderful".
Such items include an Arabic illuminated manuscript showing male and female mandrakes; the Ripley Scroll, a 6m alchemical manuscript from the 1500s that describes how to make the Philosopher's Stone; and the tombstone of Nicolas Flamel, a real historical figure who features in the books.
There's also a 400-year-old celestial globe that has been enhanced with augmented reality technology by Google so that visitors can spin it virtually to see ancient constellations, some of which share their names with Harry Potter characters such as Sirius Black and Draco Malfoy.

The exhibition is accompanied by themed events and talks touching on everything from enchantment in literature to the history of witchcraft, plus a series of Hogwarts Curriculum Lectures taking on subjects such as Charms (that is, personal charm and the study of behavioural economics) and Potions (in this case, tea).

The British Library has also teamed up with 20 public libraries around the UK, which are staging exhibitions related to magical traditions and folklore in their communities.

The show will head to New York in October 2018, when it will go on display at the New York Historical Society to mark two decades since the American publication of Harry Potter and the Sorcerer's Stone, as the first book was titled in the US.