Hastings a sight to see beside the seaside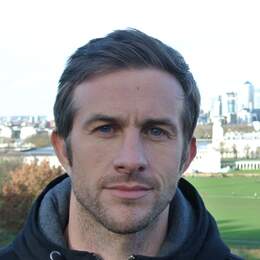 There's far more to the Sussex coastal town than echoes of the famous battle of 1066.
The mere mention of Hastings tends to conjure thoughts of a certain battle in 1066. It's a date drilled into the memory of every schoolkid in England, the last time the country was successfully invaded by a foreign power.
The Normans, led by William — known in some quarters as William the Bastard, and later better-known as William the Conqueror — sailed across the English Channel to defeat King Harold's Anglo-Saxons at the Battle of Hastings. The fighting actually took place about 10km inland, around what is now the tiny village of Battle.
Our train stops here on the way down from London, and while history buffs can't resist alighting to check out the battle relics, we carry on to Hastings itself, keen to embrace our weekend by the sea.
The largest town in Sussex's 1066 Country, Hastings has thrived as a fishing port for centuries, and became a fashionable bathing resort in the Victorian era. Like many English seaside towns, its popularity waned in the 1970s and 80s with the emergence of cheap package holidays to the Mediterranean. But in recent years, it's experienced a renaissance, boosted by its arty, independent vibe and revamped heritage draws.
With dozens of other DFLs (down-from-London types), we arrive at the railway station in the newer part of Hastings, which, in truth, has little to pique our interest (there's a modern mall, standard British high street chains and some brutalist architecture).
But walk another 10 minutes and it's as if you're in another town altogether. In a way, you are. Wedged between two steep, grass-capped hills, the old town of Hastings is a charmer, brimming with quaint cafes, bookstores, bakeries, galleries, pubs, LGBT-friendly venues and more antiques and bric-a-brac shops than you can poke a stick at.
A filming location for the TV show, Foyle's War, it's all knitted together with narrow streets and passageways called twitterns (an old Sussex word), with one alley connecting George Street, one of the liveliest pedestrian strips, with Hill Street, where we find our base for the weekend: Swan House.
Occupying one of Hastings' oldest buildings, opposite the church of St Clement, it dates back to 1490, and is a beguiling blend of restored period decor and cool contemporary furnishings. There are five rooms and a cosy lounge with an open fire, coffee-table books and timber-beamed ceilings, and it's overseen by affable host, Brendan McDonagh, who runs Swan House with business partner Lionel Copley (he has another five-star B&B round the corner, The Old Rectory).
Like many people we encounter in Hastings, Brendan, a Belfast-born ex-London librarian, is an outsider who's fallen for the friendly, quirky atmosphere of his adopted town.
From his place, it's five minutes on foot to the Jerwood Gallery, one of the best contemporary arts spaces on the south coast. We browse a permanent collection of 20th century British art featuring the likes of Lucian Freud and L.S. Lowry, and a temporary exhibition about Portuguese-born artist Paula Rego: The Boy Who Loved the Sea and Other Stories.
The Jerwood sits on The Stade, the traditional fishing quarter, where salt, fish and seafood scent the air and boats litter the shingle beach. Hastings boasts Europe's biggest beach-launched fishing fleet and adding to the area's atmosphere are the Net Sheds, tall, clapboard buildings which used to store angling gear.
Some sheds are now museums themed on fishing and shipwrecks, others sell catches of the day (think oysters, whelks, prawns, turbot and the like). We pop into Maggie's Fish and Chips, and have delicious light-battered haddock and crunchy chips with sun-kissed views of the Channel through the window. We glean even better vistas in the nearby East Hill cliff railway, a funicular that opened in 1902 and chugs up to Hastings Country Park, a gorgeous cliff-top expanse of grassland and woods.
Another funicular, incidentally, scales Hastings' West Hill, which is crowned with the ruins of a Norman castle. If the weather's fine, you must walk — or jog or cycle — along the seafront promenade. Passing "crazy golf" courses with pirate artwork, a vast underground skate park and garish slot-machine arcades, you will soon arrive at Hastings' pier.
This Victorian structure burned down in 2010, but was painstakingly rebuilt and recently won the prestigious 2017 RIBA Stirling prize for the UK's best new building. It's more of an events space that your typical English amusement pier, and there's a vibrant calendar of festivals and community gatherings. Back in the day, Jimi Hendrix, Pink Floyd and the Rolling Stones performed here.
Vintage posters are on sale in the pier's shop and visitor centre, which details the pier's rebirth, while outside the boardwalks are peppered with candy-striped shaded kiosks offering snacks and refreshments. We refuel with excellent flat whites from Billycan Coffee, and continue our seafront stroll to St Leonards.

Hastings' next-door neighbour, is a mix of the faded and the trendy, with a burgeoning cafe culture, especially on Norman Road, a sloping stretch with an indie gallery-cinema and curio shops, and Marine Court, a huge white Art Deco apartment block that resembles a cruise liner from afar and sports new outlets and eateries on its ground floor.
St Leonards has some lovely green spaces, with ponds and rose bushes overlooked by handsome Victorian and Edwardian terraced buildings. Ambling through pretty Warrior Square Gardens, the bluey-green Channel glimmering before us, my other half and I ponder our weekend. Brighton has long been our favourite seaside escape from London. But Hastings and St Leonards, we agree, are fun, eclectic alternatives that we'd gladly return to.
Fact File
Double rooms at Swan House are priced from £120 ($207) with breakfast. There's a minimum two-night stay at weekends; swanhousehastings.co.uk
Direct trains to Hastings depart London Bridge about twice an hour. The journey time is about 90 minutes; southeasternrailway.co.uk
For more information on Hastings and St Leonards, see visit1066country.com
Categories