Travel Story

Abu Dhabi's Empty Quarter: "True, natural silence has substance"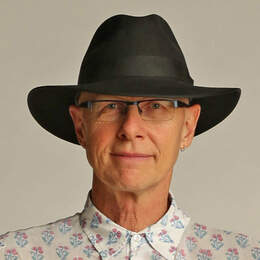 In the world's biggest uninterrupted expanse of sand, the quiet is so complete it feels like its own element, as sure as earth, water, fire or air.
"It was very still, " wrote Sir Wilfred Thesiger, "with the silence which we have driven from our world."
An author, traveller, explorer, nomad, aesthete and Arabist, this Englishman wrote these words in 1947, as he sat on a sand ridge completely encompassed by the Empty Quarter.
At that moment he was sitting alone but for a long time he had been in the company of the Bedouin people of Arabia, on one of his two epic journeys through the dunes of the Empty Quarter. It is the world's biggest uninterrupted expanse of sand, often blisteringly hot; somewhere generally considered to be endured and crossed, as if for a test, rather than settled.
Thesiger was near the cluster of oasis settlements of the Liwa Desert, quite near where I am now. He was writing words that would be published in his book Arabian Sands, a classic of travel literature.
I first read those words when I was a boy, in a place that was green, damp and cool. And here I am now, in the Liwa Desert, considering them again.
And I am considering the dramatic changes in the world since men like Thesiger and T.E. Lawrence ventured to such places as this.
For I am just over two hours' drive south of the wealthy, modern city of Abu Dhabi, having been driven down a smooth, wide ribbon of bitumen, and am staying in great comfort at Qasr Al Sarab Desert Resort.
But for all that, I am simply sitting on a dune just after dawn, looking out over the Liwa Desert, on the edge of the Empty Quarter, in a silence that we have driven from the world. It is so comprehensive, so complete, so solid that it seems to reach in through my ears, place its big, strong, soft hands either side of my brain and squeeze it.

It is total, palpable. It feels like its own element, as sure as earth, water, fire and air, the elements of classical thinking. True, natural silence has substance.

In the library at Qasr Al Sarab, there are numerous artefacts and records of Bedouin life, many gifted by Abu Dhabi's royal family, which originated from these parts — and I took a couple of hours to study them. A faded watercolour of tents. A black and white photograph of a Bedouin against dunes.
There is an elegance, strength, sensibility and dignity embedded in these desert people which Thesiger saw clearly at a time when many considered the Bedouin to be unsophisticated tribesmen.
He saw them for what they were — noble people who approached the desert as one might the sea. They voyaged it, roamed it largely unencumbered, and sought refuge when they had to. They understood the life of the desert, as an entity. They saw its beauty in complete compatibility with its harshness.
He credited them with "austere dignity".
Times have changed but these dunes have not. They exist, as do the crescent of oases of Liwa, just a couple of hours south of the city of Abu Dhabi by slick highway.

I leave the crest of the dune and walk the fine sand, and sit out on my balcony, overlooking palms, drinking coffee and eating dates. In Oman, just over the border east of here, I was once told that three dates was enough to assuage hunger. I feel slightly shameful as I eat more.

I have other things to do and when I return to the veranda it is late morning. The cool months here are from May to October but I am here in June and people warn me about the heat. "It can be over 50C. It can be 52C."
I am glad to be in this warm, dry desert heat but by mid-afternoon, the temperature has risen noticeably.
It adds drama.
I take my shirt off and lie barefoot on the balcony's daybed, listening to date palms moving in the warm, rising wind, making the sound of the sea. I put a forearm over my eyes in the cradling heat, and drift into a half-sleep.

"I have travelled through some of the most magnificent scenery in the world and lived among interesting and little-known tribes, yet no country has moved me as did the deserts of Arabia, " Thesiger wrote, the words as resonant as if he were standing next to me now, reciting them.
I recently walked in Thesiger's footsteps in Ethiopia but saw no sign of him. I have journeyed through the Hajar Mountains and in Oman, as he did, and there I thought I heard his distant footfall.

Thesiger was in the Empty Quarter for years. I have touched it for only a total of a few weeks over several years. Today, it's just for a day, then back to Abu Dhabi tomorrow.

Thesiger was one of relatively few writers in his time and I am one of probably hundreds of thousands of travelling writers. Thesiger's works were published after years of travel. Mine is published soon after a visit. In many ways the two of us represent the change in the world.
But I do find a compatibility and solace in some of his words about the desert: "No man can live there and emerge unchanged. He will carry, however faint, the imprint of the desert, the brand which marks the nomad; and he will have within him, weak or insistent according to his nature, the yearning to return."
Except, with all due humility, I'd be happy to change the word "live" to "visit".
No person can visit there and emerge unchanged. They will carry the imprint of the desert.
Shortly after this trip, I travel through an area nudging the Great Victoria Desert — the biggest desert in Australia and a garden by comparison to this. But still a desert — still a place where time ticks on with its own beat, without human intervention.
In driving back to Abu Dhabi — back up that smooth ribbon of tarmac — I notice a few places where the sand has blown over the road. In one or two it is already several inches deep.
And I feel that while we might make some mark on the desert, we cannot completely tame or change it.
Stephen Scourfield was a guest of Etihad Airways and Abu Dhabi Tourism.
Categories