Hidden treasures of Guildford and the Swan Valley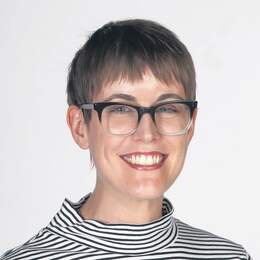 Whether you want heritage, culture, nature or fine food and wine, a weekend in this historic region offers a chance to explore some local gems. 
If you've been to Guildford, you'll be familiar with the antiques shops that line the James Street strip, interspersed with cafes and restaurants and heritage cottages.
They're an interesting bunch, these shops, each quite distinct. Some embrace an aesthetic of creative clutter, others feel more pared back. Some are crammed full of dusty furniture and old signs and vintage vases and vinyl records, others have a specific focus — mid-century and retro items, for example, or pieces from South-East Asia.
Their presence hints at the area's historic character. Guildford was, after all, one of the first three settlements of the Swan River Colony, established in 1829. WA's oldest church — All Saints, which dates to the 1840s — is just up the road in Henley Brook.
What's more, the Swan Valley is recognised as one of the oldest wine regions in Australia. Olive Farm Wines, in Millendon, lays claim to being WA's longest established winery.
According to the Swan Valley Winemakers association, its first commercial vintage was released in 1834.
These days it's one of dozens of wineries in the region: enough — along with breweries, distilleries, local food producers and the like — to fill a weekend getaway several times over. You could easily spend a couple of days just ambling around the loop formed by West Swan Road and Great Northern Highway, past roadside produce stalls and horses in fields and road signs warning to be wary of tractors.
Accommodation ranges from caravan parks and bed and breakfasts to places like the Novotel Vines Resort & Country Club, where I spend a night in a modern suite, waking early to watch kangaroos on the golf course from my balcony.
I'm not a golfer, but I am tempted by the resort's 18-hole mini-golf course, its day spa and flotation pods — although room service followed by a soak in the enormous spa bath ends up being a satisfying substitute. (If you'd like to bring your dog, the resort has pet-friendly apartments, and other amenities include a swimming pool and tennis and squash courts.)
There are various walking trails around Guildford, and the Swan Valley has cycle routes, but I'd also suggest venturing a little further for a bush walk. John Forrest National Park, about 20 minutes drive east of Guildford, is a good option if you're visiting with children, and I've often seen families walking the easy trail walk from the picnic area to the historic Swan View Tunnel with a stroller.
Bells Rapids, to the north, is a pretty spot that's popular with kayakers and dog owners. From here, you can pop up to nearby Bells Lookout — visiting at sunset is particularly lovely.
My favourite local spot, though, has more in common with the James Street second-hand shops. Billed as "Guildford's best little secret", the Museum of Natural History puts me in mind of a Victorian cabinet of curiosities, filled with life-sized model animals and immaculate taxidermy specimens, along with collections of seashells, articulated skeletons and other bits and pieces.
The work of master taxidermist Michael Buzza, it's all housed in a 1920s theatre and derives much of its oddball charm from its eclectic mix of creatures. There's a giraffe towering over a shaggy Highland cow, for example, and model dinosaurs alongside horned bison heads. You'll find an armadillo and an emu, a Sumatran tiger and a toucan, a sea turtle and an Irish setter — even a display case filled with crayfish, and another housing a tabby cat.
Admission is $5, and I could happily stay for hours.
10 more reasons to visit the Swan Valley
The wine. Sandalford, Houghton and Mandoon are among the bigger wineries, but there are plenty more boutique producers, too. Particularly look out for fortified varieties — a strong tradition in the region. I'd suggest dropping into the Swan Valley Visitor Centre in Guildford on your way through, where the helpful staff can give you a map and make recommendations.
... And the breweries and distilleries. Not a wine drinker? No problem. The Swan Valley is also home to a good selection of breweries, including Elmar's in the Valley, Mandoon's Homestead Brewery, Feral, Ironbark, Mash and Duckstein. Then there are natural ciders at Funk Cider, gin and vodka at Old Young's Distillery, and rum and liqueurs at Great Northern Distillery.
The sweets. Drop into the Swan Valley Visitor Centre to pick up a Sweet Temptations Trail map, which brings together local producers including the House of Honey, Mondo Nougat, Morish Nuts and Maison Saint-Honore, WA's only macaron factory. It also includes fortified wines at Olive Farm Wines, a semi-sweet pink sparkling from Pinelli Estate and gluten-free cakes from Swan Valley Cafe, a vegetarian spot that specialises in herbal teas
... And the chocolate. The Margaret River Chocolate Co sells chocolate flavoured with everything from green tea to red wine, along with gear for the cocoa lover including clothing and choc-scented candles. And a short drive away there's Whistler's, which lays claim to being WA's oldest chocolate company.
... And the wine and chocolate. Pairing wine with chocolate might sound more than a little unlikely — but trust me, it works surprisingly well. Margaret River Chocolate Co neighbour Providore runs Wine and Chocolate Tasting Masterclasses at its Swan Valley store every weekend and by appointment. If a hands-on experience appeals, check out other masterclasses including cheese making at Swan Valley Central and bush tucker tasting at Maalinup Aboriginal Gallery via swanvalley.com.au.
The picnics. There are plenty of good places to eat during your exploration of the Swan Valley — I'm fond of Lamont's — but you could equally bring a rug and an esky, and pick up bits and pieces at your various stops for a picnic. Nice spots for it include Woodbridge Riverside Park (which has an "eco adventure play zone" for kids) and Lilac Hill Park, adjacent to the well-known cricket ground.
The pubs. The Guildford Hotel has become a classic for weekend lunches, with a menu that includes smoked meats such as brisket and lamb ribs plus elevated pub favourites, Asian bao and even cheeseburger spring rolls. Just around the corner, the Rose and Crown lays claim to being WA's oldest operating hotel, and remains a charming spot for a wood-fired pizza or steak sandwich.
The burgers. Alfred's Kitchen in Guildford has become a local landmark and something of a late-night institution. It has served up burgers and its signature pea and ham soup since 1946 and has even attracted praise from MasterChef judge Matt Preston. Apparently his menu pick is the Cram burger: a hamburger patty with egg, cheese, bacon and a piece of black angus scotch fillet steak.
The history. Pick up a Historic Guildford brochure from the visitor centre for details on heritage walk trails. They each take between 20 minutes and an hour or more to explore, and showcase the area's wealth of historic buildings including Woodbridge House, the art deco town hall, the colonial-era jailand more.
The family fun. From mini golf to animal farms, there's plenty to keep children happy. Whiteman Park is a good bet: there's Caversham Wildlife Park, vintage train rides, guided walks at the Woodland conservation reserve and museums including the Motor Museum of WA.
Disclaimer
Gemma Nisbet was a guest of the Novotel Vines Resort & Country Club. They have not seen or approved this story.