Higashiyama, poetic heart of Kyoto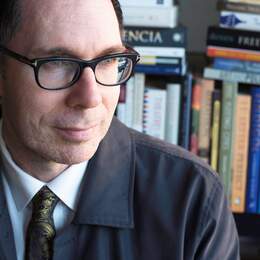 Luckily my hotel, the Kyoto Yura Hotel McGallery, is within walking distance of the more historic parts of Kyoto's Higashiyama-ku. It's raining. I don't mind.
Taking a shortcut off the main street and along the canal, I see narrow housefronts and small shops and even smaller cafes refracted through a dappled dimness — quite romantic in its own way. So by the time I reach the historic district proper, its own rain-slicked streets and laneways flanked by small shops, restaurants and cafes slip seamlessly into my consciousness. Women dressed in kimono are flashes of colour amid the grey.
Chionin
I'd entered Higashiyama's historic district by climbing the many steps to the enormous early 17th century Sanmon Gate of Chionin, Jodo Buddhism's main temple. I had read somewhere that it was Japan's largest wooden gate. It's certainly impressive, as are the grounds and buildings beyond. I walk through, noting the elegant Yuzen Garden nearby, before inspecting the majestic exteriors of the various halls — the Miedo, Amidado and Seishido — and other buildings. The rain is keeping tourists away; those that have, like me, braved the weather, busily snap away on their phone cameras — mechanical answers to the crunch of stones underfoot.
Maruyama Park
There's a quaint sign in Maruyama Park, opened in 1886 and Kyoto's oldest public park: "Why is this place important?". The text that follows goes on to explain its significance as "a place of Japanese traditional Waka poems in the Kamakura period (1185-1333)" — the same period which saw the rise of the samurai and feudalism in Japan. During the Edo Period (1603-1868) it was "a part of entertainment quarters". Today, it's probably best known as Kyoto's most popular place to see cherry blossoms. As I stand here right now, it's early Autumn and the rain persists. The leaves are just starting to turn yellow and russet. There are few other people around. I recall a haiku by Taigi (in Adam Kern's translation): "Autumn begins!/The summer rainburst blends into/a crisp night drizzle".
Yasaka Shrine
A wedding is taking place in Yasaka Shrine's Buden Hall! Nothing unusual there; it's a popular venue for weddings. Not to mention a key location in the yearly Gion Matsuri. But that I should happen upon it like this, when other tourists, their umbrellas unfolded, also ogle the splendid ceremony — well, I feel like an uninvited guest. So I move quickly past, out into the street, in this place between the Higashiyama and Gion districts, before crossing the road and plunging back into a more contemporary Kyoto. Yet, walking up busy Shijo-dori I am distracted by a display of traditional Japanese ceramics in a shop window. The past is never far away.