Hip and historic: Three hot hotels in Downtown LA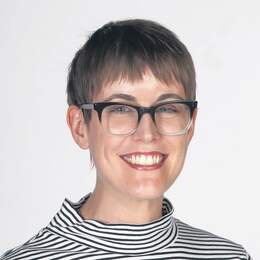 Los Angeles rapidly transforming Downtown is fast becoming one of the city's most compelling destinations. Here's where to stay when you visit. 
ACE HOTEL DOWNTOWN LOS ANGELES
The hip and highly influential Ace hotel brand has made a habit of opening properties in up-and-coming areas, so much so that the arrival of an Ace hotel has gained a reputation for putting emerging neighbourhoods on the map. The Oregon-based company also has form when it comes to transforming heritage buildings: only one of its 10 hotels — located in US cities such as New York, Portland and Pittsburgh along with London and Panama City — was a new build.
It's no surprise, then, that the Ace Hotel Downtown Los Angeles, which opened in 2014, is credited with both a significant role in revitalising its South Broadway locale and with giving new life to the historic former United Artists Building in which it is located.
Opened in 1927 as one of the first movie theatres owned by United Artists — the renegade film studio founded by Charlie Chaplin, Douglas Fairbanks, Mary Pickford and D.W. Griffiths — the grand Spanish Gothic edifice later served as offices for Texaco and the televangelist Gene Scott, who held services in its ornate 1600-seat auditorium and was responsible for the massive "Jesus Saves" neon sign that still illuminates the building's rear facade today.
The theatre space now hosts regular concerts and other events; upcoming shows include Johnny Marr, Liz Phair and David Lynch. Communal spaces including the rooftop bar (aptly named Upstairs), a small rooftop pool and the restaurant Best Girl (named for Pickford's film My Best Girl) are also open to the public, and there are rental bikes and a 24/7 gym for guests.
I've previously stayed at Ace hotels in New Orleans and Palm Springs, and though each differs to reflect its location, they share a common design language: an eclectic mix combining modernist and retro-industrial influences, often featuring custom artworks and in-room acoustic guitars. They're artfully cool but also playful: the cardboard sleeve for my key card thanks me "for sleeping with us", while a sign on the back of the bedroom door reads: "Smoke outside, meet a stranger. Smoke inside, pay a stranger $250."
Stylish and dimly lit — perhaps a touch too dim for some — my room has a king bed topped with a specially-designed Pendleton wool blanket, plus an open bathroom with nice toiletries by Seattle brand Rudy's Barbershop. There's also a custom Revo radio, a Rega turntable with records from legendary Californian music store Amoeba (my room's selection runs the gamut from Led Zeppelin to Hot Chip) and a remarkably well-stocked mini bar with everything from kombucha to Red Vines licorice.
Rates from $US269 ($355) per night. acehotel.com/losangeles
FREEHAND LOS ANGELES
As accommodation goes, the Freehand Los Angeles is an unusual proposition: it's both a design-forward hotel with interiors by renowned New York firm Roman and Williams, and an up-market hostel offering dorms sleeping between four and eight people. Tying it all together are communal spaces ranging from a modest guest kitchen and lounge to popular tropical-style rooftop bar Broken Shaker, which serves locally inspired cocktails with quirky names such as O-Fish-Ally Open and Massive Carnage up on the pool deck.
The team behind the hotel have said their aim was to capture the friendly, community-minded culture of a hostel, and in addition to the rooftop bar there's a warm and stylish lobby bar and cafe filled with indoor plants and retro furnishings in earthy tones (it's called Rudolph's, in a nod to the former owner of the building, Rudolph Rosenberg), plus an Israeli restaurant called the Exchange and a gift shop/florist called Flowerboy.
Owned by the Sydell high-end boutique hotel group, the Freehand brand has also brought its innovative hotel-hostel hybrid to Miami, New York and Chicago. The Los Angeles location opened last year in the 1920s Commercial Building, which had sat empty for many years but had once housed the publishing company of Tarzan creator Edgar Rice Burroughs. The author is remembered with a suite — the hotel's biggest — named in his honour.
The building is also notable for having had a 3m slice removed from its centre to allow for widening of the street in the 1930s; the remainders were apparently rejoined by "sliding" the western half eastward, at a total cost of $60,000. Additionally, it has a neon sign said to be the tallest in LA, which was restored as part of the hotel development.
My Loft room has big windows overlooking the street, with a separate bathroom and a good-sized bedroom incorporating the king-sized bed, a desk and a corner couch plus a thoughtful selection of books and magazines covering local history and attractions. The minibar comes in baskets suspended from the ceiling, and there are handwoven textiles and works by local artists on the walls.
The shared rooms, meanwhile, are no standard backpackers' dorms. Guests get secure lockers and free breakfast, and sleep in surprisingly chic custom cedar bunk beds with privacy screens, power outlets and reading lights. Female-only dorms are also available.
Beds in shared rooms are from $US49 and private rooms are from $US239. freehandhotels.com/los-angeles
HOTEL INDIGO LOS ANGELES DOWNTOWN
The golden age of Downtown Los Angeles and the early years of Hollywood were key design references for the Hotel Indigo, which opened last year in an 18-storey new-build tower. Tunnels used by bootleggers during Prohibition inform the circular seating in the hotel's restaurant Metropole Bar and Kitchen, for example.
Meanwhile, "penthouse cocktail lounge" 18 Social is also Prohibition inspired, and has views over Downtown along with drinks such as the signature FDR Martini, named for the president who oversaw the end of the alcohol ban. The floral displays and images in the lobby reference the Fiestas de las Flores parades of the late 19th and early 20th centuries, a precursor to Pasadena's famous Rose Parade. And in the bedrooms, large photographic murals pay tribute to the life and times of Anna May Wong, generally recognised as the first Chinese-American movie star, who grew up nearby.
Such touches are part of the philosophy of IHG-owned Hotel Indigo, a boutique-style brand that aims to reflect the local neighbourhood in each of its properties. Its 100-odd locations include hotels from Bali to Bath along with American cities from San Diego to Savannah, but Downtown LA is the flagship — and, at 350 rooms, one of its biggest. It's part of the South Park development (not to be confused with the South LA suburb of the same name) which also includes the Staples Centre sports arena and the LA Live entertainment complex.
In addition to the bar and restaurant, Hotel Indigo has a gym, large pool deck and outdoor seating with a fire pit, along with all the amenities you'd expect of a big hotel, such as a concierge, business centre and valet parking. My 13th-floor room is modern and spacious, with fantastic views over the city through floor-to-ceiling windows plus a seating area and a desk alongside the very comfortable bed. In the bathroom, there are also large windows — with blinds for the modest among us — and an expectedly panoramic outlook, along with Jonathan Adler toiletries.
It may not be especially relevant to travellers coming from Australia, but animal lovers such as myself will be tickled to hear that, like the Ace and the Freehand, the Hotel Indigo is dog friendly. It even has an in-room "doggy menu" featuring house-made jerky treats, beef soup bones, grilled chicken with brown rice, and "puppy ice-cream".
Rates are from $US239. hotelindigola.com
Disclaimer
Gemma Nisbet was a guest of Discover Los Angeles and the above hotels. They did not review or approve this story.
Categories