Historic Denmark clicks into life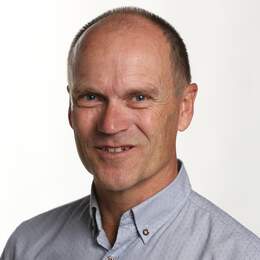 A recreated village in Aarhus is a fascinating look at life as it was in Denmark between 1864 and 1974.
It's a beautiful summer's day. A barefoot man with his trouser legs and shirt sleeves rolled up strolls along a cobblestone street in an 18th century village. Click.
A little further along the street, a woman sitting on a horse-drawn carriage passes time knitting while waiting outside a shop. Click.
Inside a grocery shop, a friendly apron-clad grocer sells lollies to schoolchildren. Click.
I capture these and many more snapshots of moments in history with my modern digital camera while walking around Den Gamle By (The Old Town) in Aarhus, Denmark.
Seventy five historic houses have been faithfully restored and relocated from all over Denmark to create an authentic insight into how Danish life has changed between 1864 and 1974.
In the kitchen at the back of the grocery store, maids are putting a small group of schoolkids to work, helping them to prepare vegetables, and outside in the courtyard a worker chats to a group of boys about his job.

The children seem to be having the time of their lives as they roam around searching for clues to the questions on their assignment sheets.
Each street and house has a tale to tell, some like the grocery store and the bakery are real shops staffed by people in authentic costumes.
In the bakery, they sell Danish pastries baked from traditional recipes from the 1800s.
The atmosphere is enhanced by a host of role players. We come across apron-clad maids with wicker baskets on a shopping trip, a priest out for a stroll and even a gaggle of geese roaming the streets.
It is a fascinating place to visit — we feel like we have taken a step back in time.
Each house we enter has its own story. Inside one, perhaps inspired by Hans Christian Andersen's story The Little Match Girl, a wax figure of a girl sits at a dining table binding matchsticks together while her father snores away in a tiny pull-out bed in their modest house.
Across the road we look into the workshops of a carpenter and a painter, here wax figures have been used to show how they plied their trade.
In another street, we pop our heads inside a mid-1700s pharmacy and learn how the chemist helped diagnose and treat various ailments.
In some of the other houses, we see beautiful examples of how fashions have changed and influenced how homes and rooms were decorated and furnished throughout the centuries.
Den Gamle By is close to the centre of Aarhus, on the east coast of Jutland.
Home to about 311,000 people, Aarhus is Denmark's second- largest city after the capital Copenhagen.

Along with Paphos in Cyprus, Aarhus is the 2017 European Capital of Culture. The city's top attractions include Den Gamle By, Aarhus Botanical Gardens, the MOMU — Moesgaard Museum and the ARoS Aarhus Art Museum, which has an unusual rooftop feature — a circular enclosed walkway with rainbow-coloured glass windows to give colourful 360-degree views of the city.
Top picture: Historic houses have been faithfully restored and relocated from all over Denmark to Den Gamle By in Aarhus. Picture: Mogens Johansen
Categories