History on two wheels: Bicycle museums around the world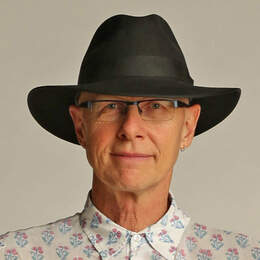 Get on your bike for a ride through history in the Netherlands, France, Japan and beyond.
The Netherlands is teeming with bikes, but the Velorama is its only bicycle museum.
Over three floors in a neat building in the riverside city of Nijmegen, it has more than 250 exhibits covering nearly 200 years of bicycle history. Founded in 1981, based on the private collection of G.F. Moed, those exhibits date from the bicycles of 1820 and 1821 — Draisines, made of wood, pedal-less and pushed or free-wheeled.
In a nod to the transition in transportation, one made in 1820 has a carved horse's head on top of the handlebars.
There are many bicycles made in the Netherlands, and French models, distinctive for their prettiness — an 1860 Mamomotive Carriage, an 1869 Parisienne and a beautiful three-wheeler made in France.
A couple of bikes from the 1870s jolt my interest — the Boneshaker made in Detroit, US, in 1879, which followed the equally descriptive Bottenschudder, made in Netherlands in 1870.
The British kicked in with technology. The Otto New Central Gear Dicycle Roadster was made in 1886 in London — a mean machine with a big wheel either side of the seat. The Frontdriver, made in 1888, had pedals on gears at the bottom of the front forks. The complicated Sanspareil Lever Safety, made in Birmingham, in 1885, further developed pedal technology. But even by the New Pattern Bicyclette, made by Ridge in Coventry, UK, in 1888, bicycles were looking pretty familiar.

There were fads such as the "cowhorn handlebars" of the Elliott Hickory Safety Bicycle, made in 1891 in the US.
On the top floor, we move into a laden touring bike from the 1980s and racing bikes.
Pride of place is given to the crashed bike of Wim van Est. His accident in the 1951 Tour de France still consistently comes top in the "worst crash" lists.
He had just become the first man from the Netherlands to wear the yellow jersey, and still had it on when he had a flat tyre and shot off the road at the 1700m Col d'Aubisque in the Pyrenees. He plunged down a 70m rocky ravine.
He later recalled: "I wanted to go left but the bike went straight on. I was lucky because I undid the pedal straps just before I started to descend. When I fell, I kicked my bike away and held my hands over my head. In a few seconds I saw my whole life. My fall was broken by some young trees and I caught one of these trees."
After climbing back up, he was put in an ambulance but got back out and went looking for his bike ... this bike. When they eventually got him to hospital, doctors found nothing wrong — and he wasn't wearing a helmet.
(At top: Picture by Holland.com)
Getting around
A brief tour of some of the world's bicycle museums:

Australia
Explore the history of cycling in Australia at Canberra's National Museum of Australia in the Freewheeling: Cycling in Australia exhibition, which closes on July 9. There are exhibits from the museum collection, and the story of endurance rider Sir Hubert "Oppy" Opperman, nicknamed "The Human Motor". nma.gov.au.
Wales, UK
The National Cycle Museum has more than 260 cycles, from an 1816 Hobby Horse to Victorian solid-tyred machines, classic lightweights and the latest carbon fibre models. It's in Llandrindod Wells, Powys, Wales. cyclemuseum.org.uk.

The US
At the Bicycle Museum of America in New Bremen, Ohio, there are bikes from an 1816 Drasine to an 1883 Columbia Expert Penny Farthing, stylish 1954 Black Phantom and 1980s BMX. It has the world's largest high-wheeled bike (penny-farthing) and currently has a Made in America exhibition. bicyclemuseum.com.

Japan
The displays at the Bicycle Museum Cycle Centre range from classic bicycles to the new road racers and mountain bikes. There's also an audiovisual hall which takes visitors from the birth of the bicycle until today. Visitors can test ride a replica of the classic "Bicycle Square" in Daisen Park, adjacent to the museum. It's in Sakai City, Osaka. bikemuse.jp.
France
The Bike Museum, in Tournus, in the Bourgogne in eastern France, has nearly 200 bicycles, including a levocette with a vertical pedalling system and military bicycles. www.enviesdevelo.com.
With a focus on the history of the Tour de France and the "caravan" of its followers, the Musee du Velo also covers the history of cycling from 1890 to the present day. It is in Fresnaye sur Chedouet in Villeneuve-en-Perseigne, 215km south-west of Paris. lemuseeduvelo.fr.
Denmark
The Danish Bicycle Museum has a significant collection of bicycles, including ones made of wood, with side cars, with motors and penny-farthings. It is in Aalestrup, north of Aarhus and about 380km by road from Copenhagen. cykelmuseum.dk.
Fact File
Nijmegen is often a stop for river cruise ships, and Velorama is an interesting place. Most people will stay just a bit over half an hour. 
Velorama is in a street called Waalkade in Nijmegen. Entrance is €5 ($7.40) for adults.