History, street art & vintage shopping: Self-guided walk trails in Perth and Fremantle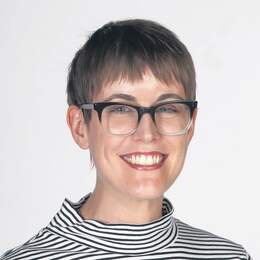 Whether you're looking to see a familiar place with new eyes or want some direction when exploring a new destination, self-guided walking tours can be a fantastic — and thrifty — way to see a city.
That applies equally whether you're at home, interstate or overseas, and if you're looking for an easy staycation idea in Perth, Fremantle and surrounds, there are plenty of options available.

Perth city
Perth city is particularly well supplied with free self-guided walks. Among those produced by the City of Perth are the Northbridge Art and Heritage Trail, which brings together street art and historic sites such as the Perth Boys' School and the Chung Wah Association. Meanwhile, the Convicts and Colonials Walking Trail. Meanwhile, the Convicts and Colonials Walking Trail explores the convict era of the Swan River Colony, and the This City is Wadjuk Country trail covers pre-1829 Aboriginal heritage in the CBD. Some of these also have audio-guides available. See visitperthcity.com.
If you've ever wondered about the history of the Kakulas Brothers store or the Perth Mosque, the Office of Multicultural Interests has produced a self-guided trail through Northbridge focussing on the history of the local multicultural communities. There are also East Perth and Kings Park to the CBD trails. See omi.wa.gov.au.
Take an interactive journey through the history of gold mining in WA with the Heart of Gold Discovery Trail, produced by industry body the Gold Industry Group. Available as an app for Apple or Android devices, it includes audio stories, videos, photos and games, and takes in 12 sites from Elizabeth Quay to the Perth Mint. See goldindustrygroup.com.au/heartofgoldtrail.
Learn about the geology of Perth city and Rottnest Island with the Geological Survey of Western Australia's pamphlets, Rottnest Island: a geology guide, and Stepping Stones: two self-guided geology trails in the city. The latter highlights the various rocks used in buildings up and down St Georges Terrace, plus features of geological interest in the CBD. See dmp.wa.gov.au.
Fremantle
The City of Fremantle's Fremantle Story website is a great resource for all things Freo, including self-guided walking tours. Options include tours focussing on local heritage, street art, historic pubs, vintage shopping, literary connections and more. See fremantlestory.com.au/explore.
For something a little more esoteric, artist Asha Bee Abraham's Invisible Cities Project is an "audio treasure hunt" that collects stories and memories of locals, compiling them into a free app for Android and Apple devices. Exploring the connections between people and place, it's currently available covering Fremantle, Melbourne and Brunswick, Victoria. See invisiblecities.com.au/fremantle.

Beyond
Rottnest Island, Guildford and the Peel region are among the destinations close to Perth with self-guided walking trails, many of them themed around history. See experienceperth.com.
Picture at top: Tourism WA