Home comforts in Valencia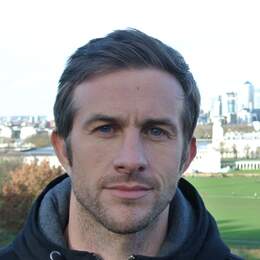 The rich history, tree-lined boulevards and modern architecture of the Mediterranean port continue to captivate. 
Sometimes you holiday in a place and think, 'I reckon I could live here'. As we explore Valencia, with proud resident and guide Milagros waxing lyrical about the charms of Spain's third-biggest city — its strollable, palm-tree-lined boulevards and ostentatious medieval core, jaw-dropping 21st century buildings and sweeping sandy beaches — I'm thinking, 'I reckon I could live here again'.
I spent some time in Valencia a few years ago, renting an apartment in a rambling neoclassical building in the city centre, the idea being that I'd get creative inspiration along with a handy dose of vitamin D (Valencians enjoy more than 300 sunny days a year, a good deal more than where I was living in England).
I've returned to this Mediterranean city on a cruise on Regent Seven Seas Explorer, a vessel so mind-blowingly swanky it's trademarked "the most luxurious ship ever built". Among its all-inclusive treats are the complimentary shore excursions that aim to deepen passengers' appreciation of the various ports of call.
Our "panoramic" coach tour around Valencia is a fine introduction to a city that's often overshadowed by Spain's big two — Madrid and Barcelona — but has started to draw more tourists and expats in recent years.
We spend a fair bit of the tour under bright blue skies, in and around my favourite slice of Valencia: Jardin Turia, a gorgeous landscaped park that stretches 9km inland from the port and past a historic centre founded as Valentia by the Romans in 138BC.
Crowds flock here to jog, walk, picnic and play football, and to gawk at the City of Arts and Sciences, an awe-inspiring €1 billion ($1.56 billion) cluster of cultural centres, music venues, museums and wildlife attractions designed by contemporary Valencian architect Santiago Calatrava.
The park is all the more impressive considering it nestles on the old dried-up bed of the Turia River, which was diverted south of Valencia after a terrible flood overwhelmed the city centre in 1957.
We cross the "new" river and a network of other little streams and canals on our way to the Albufera Natural Park. A favourite rural escape for Valencians, it's tucked 1km inland from the Mediterranean Sea, and centred around Spain's biggest lake. Its name derives from the Arabic al-buhayra — the small sea — and from the time when the Muslim Moors dominated the Iberian Peninsula.
Milagros says the lake was even bigger in those medieval days, but land was subsequently reclaimed to grow fruit, vegetables and rice — the key ingredient for paella, a classic peasant dish that originates here. People come to enjoy paella — and other local favourites, such as freshly caught eel — at the rustic family-run eateries of El Palmar, the sleepy lakeside village where we board a little wooden boat.
Sporting a bountiful, Father Christmas-like white beard, the chilled-out captain nudges us away from the tiny jetty and out into Albufera's serene murky waters. Passing banks and islets carpeted in vegetation, a family of ducks and ducklings, silent herons and crying gulls, it feels like we're deep in the countryside, particularly when we dock to visit a barraca, a traditional thatched-roof cottage-cum-folk museum adorned with pretty tiles, fishing equipment, rifles and saintly Catholic statues.

But we're not far from the buzzing metropolis. For much of our lake cruise, we can see, looming in the distance, almost mirage-like, the high-rise modern skyline of Valencia.
Top picture: The City of Arts and Sciences is a cluster of cultural venues. Picture: Steve McKenna
Fact File
Valencia is a port of call on several of Regent Seven Seas Explorer's Mediterranean cruises, including a seven-night Barcelona to Lisbon cruise, departing on May 15.
The voyage is priced from around $7140 per person. Regent Seven Seas Explorer
For more information on visiting Valencia, see visitvalencia.com.
Disclaimer
Steve McKenna was a guest of Regent Seven Seas.
Categories