Arrivals & Departures

Home of the Brick: Denmark's new interactive Lego House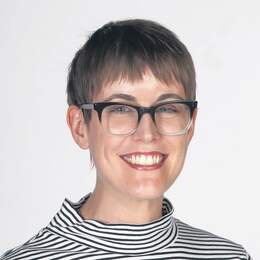 A Lego waterfall, a 15m high tree made from more than 6 million Lego bricks and the chance to make your own unique Lego character are among the highlights at a new attraction in Denmark themed around — you guessed it — Lego. 
The new Lego House in the town of Billund promises "the most unique Lego experience in the world", with hands-on activities and large-scale Lego models set out in various zones.

In the Red Zone, for example, you can create using the seemingly neverending supply of bricks from the Lego waterfall, while the Green Zone offers the chance to explore three Lego islands — a city, town and countryside, and a tropical paradise — and to make your own Lego character using an assortment of heads, torsos, legs, hairdos and accessories.
The Blue Zone includes the oppportunity to build a Lego car, and the Yellow Zone allows you to design a Lego fish, creature or flower.

There's also a history collection where you can swipe through a digital vault to see every Lego set ever made, learn about the history of Lego, and see displays of some of the best-known sets.
The centrepiece of the Lego House is the Tree of Life. Standing at more than 15m tall, it was built by hand from 6,316,611 standard Lego bricks over 24,350 working hours.
The Tree of Life is on the ground floor of the Lego House, and there's no entry fee to see it. Other spaces with free entry include the nine playgrounds, the public squares and the restaurants, which include cafe Brickaccino, the Mini Chef family restaurant (which uses a Lego-based ordering system) and brasserie Le Gourmet.
Billund itself is no stranger to Lego, as the home of the Lego Group headquarters, along with a theme park called Legoland Billund Resort and the Legoland Holiday Village.
Categories