Horizontal Falls: A Kimberley icon by seaplane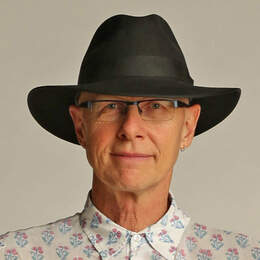 Horizontal Falls are a must-do experience in Western Australia's North West. And now it's possible to travel to this remote spot as an extraordinary day trip.
The water turns from glassy turquoise to white froth as a skilled and experienced skipper and four 90hp outboard motors shoot the big "fast boat" through a narrow gap in the Kimberley sandstone.
This is Horizontal Falls and they are pumping.
The Kimberley has some of the world's biggest tides and, as the tide rises in Talbot Bay, water is pushed through two gaps, filling the big "bowls" behind. Wide Gap is only 20m across, with water 40m deep, and Narrow Gap, further in, beyond what locals call the Middle Sea, only 7.5m across, also with 40m of water below.
They are the only way for the water to get in and out, so it rushes out again after high tide.
If you look at them from the air, they do indeed look like horizontal waterfalls.
Horizontal Falls are more than a freak geographic feature — they are a "must do" on travellers' list.
Mostly they were visited by passengers on expedition cruise ships but Horizontal Falls Seaplane Adventures has made them accessible for daytrippers. And they fly in in numbers from Derby and Broome.
After an 8.15am pick up from the place I'm staying in Derby, the 14-seat seaplane is full. Many are caravanners, finding the $745 per person for this big day out. (I was going to say "once in a lifetime", but one lady says it's her second time, and another couple chimes up it's their third.)
The plane is comfortable and the flight direct to the falls is over King George Sound — spectacular. We land on smooth water in Talbot Bay and pull up to the "base" — a boat-cum- restaurant and natural aquarium adjacent to the Horizontal Falls themselves. We step out on to the steady walkway, and there's morning tea before boarding the 900hp fast boat for the first run to and through the Horizontal Waterfalls.

You can see the difference in water level between Talbot Bay and the Middle Sea inside, and when it's more than a metre, the run is deemed too dangerous.
But at this moment, it's perfect, and we shoot back and forwards. In the Middle Sea, the water swirls and boils.
Back at the base, knowledgeable deckhand Rom Denaro sits on a cage to feed the tawny sharks, who come in mainly for bacon. Don't be fooled by these suckers — while they might be thought of as more benign that many shark species, they have 240 backward-facing teeth and a strong vacuum swallow. Those who've jumped into the adjacent cage in their bathers are constantly reminded that if they get hold of an arm, they will easily strip out all the tendons.
A couple of big bull sharks come in and circle a bit lower down and further out as Rom names his favourite tawnies — "Agro" at the top of the list.
Lunch is a beautifully cooked barramundi from nearby Cone Bay with salad, and then it's back into the fast boat for a slower cruise up Cyclone Creek, and then more runs through Horizontal Falls.

There's an option to pay $100 for a 10-minute helicopter flight over Horizontal Falls.
But the Derby Day Tour isn't quite over, as the flight back to Derby, edging the Buccaneer Archipelago — which has about 1000 islands — is surely one of the most spectacular in the Kimberley, particularly in the late afternoon.
The day is sold as finishing just before 2.30pm. Considering that couples have paid $1490 for the six hours, the chatter in the minibus on the way back to our various accommodation is unanimous: "Worth every cent."
There is also a half-day tour, along similar lines but flying direct to Horizontal Falls from Broome, for $795 per adult, and a full-day tour from Broome, of about 10.5 hours, which includes a stop at Cape Leveque and four-wheel-drive bus tour.
This season, Horizontal Falls Seaplane Adventures has also introduced overnight stays, in comfortable air-conditioned cabins on a separate and refurbished accommodation boat. It is $895 per person twin share, or $950 for singles and solos.
Categories