Horsing around in magical Mauritius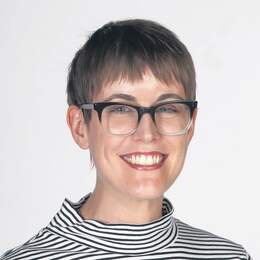 A ride through the lush inland landscapes of the Indian Ocean island nation is a journey through history — and a nostalgia trip for a childhood horse lover. 
Anyone who has spent even a little time around horses will be familiar with the distinctive perfume of a stable yard — rather grassy, slightly sweet, very horsey.

And, as we arrive at La Vieille Cheminee, a farm in south-west Mauritius, there it is, that familiar, rather grassy, slightly sweet, very horsey smell. And suddenly it's as though I'm 10 years old again.
I was always a little girl who loved ponies. I loved them with a passion so intense that, from as young an age as I can remember to well into my teens, horses and riding were the dominant threads of my life.
Still, my interest did wane in the end, and so I arrive at the stables having not ridden in maybe 15 years. I'm excited but a little nervous — what if I've forgotten how to do it? What if I don't enjoy it? What if it isn't how I remember it at all?
I meet my mount, a 15-year-old bay mare named Jessica. It's a neat coincidence — the last horse I rode, the handsome but chronically lazy dappled grey gelding my parents bought me after many long years of nagging, was named (rather confusingly, given his sex) Jess. Like her namesake, Jessica is, as guide Frederick tells me, "a lazy one". She's also pretty greedy, snatching mouthfuls of whatever greenery we pass at any opportunity she gets.
Frederick fits us out with boots, chaps, protective vests and helmets. And then, as I swing my leg over the saddle and settle in the seat, it all comes back to me in waves so intense I feel giddy. Even small things spark a rush of nostalgic recognition: hooking my leg in front of the saddle against Jessica's shoulder as Frederick adjusts my stirrup; the little band of leather high of the saddle flap, through which he neatly loops the spare end of the stirrup leather.
We set off through the property, past a vegetable patch and then a field filled with pineapples growing low and spiky. Frederick and the third member of our group — Vikash, my local guide for the duration of my stay — are chatting away, mainly in French.
Even if I could understand them, I doubt I'd take much of it in. I'm distracted by the pleasure of being on horseback again, the reins looped through my fingers, leaning back a little as we go downhill, forwards up the inclines, all as natural as breathing.
Then there's the landscape, which is distractingly lovely in itself. Many of us might think of Mauritius mainly as a beach destination but here, near the inland village of Chamarel, it's all blue-tinged mountains and lush vegetation, coffee plantations and stands of palms and local plants, with rivers weaving through.
The rainforests and walking trails of the Black River Gorges National Park, the biggest in Mauritius, are nearby.
The area's also known for its good local restaurants, plus the nearby Chamarel Falls and the Seven Coloured Earths, a somewhat surreal multicoloured geological formation thought to have been produced by the uneven cooling of molten volcanic rock many millions of years ago.
The area is thought to have been named for Charles Antoine de Chazal de Chamarel, a Frenchman who hosted Matthew Flinders, the English navigator who charted much of Australia's coastline, during his lengthy imprisonment on the island. (Nearby on the coast there's a monument to Flinders, who made the mistake of showing up in Mauritius, then a French colony, while Britain and France were at war.)
A few times during our hour-long loop through Vieille Cheminee, we spot the square stone chimney that gives the property its name — the last remnant of the 1870s sugar mill that once stood here. Sugarcane continues to be grown in the area and there's a distillery down the road where you can see some of it being transformed into rums and liqueurs made with local flavours such as vanilla and coffee.
We also pass one of the five chalets available to rent on the property, which distracts me once again — this time with notions of coming back and staying here and riding every day. Here Jessica senses an opportunity, and wakes me from my fantasy by plunging her head towards the long grass, chewing contentedly as I urge her onwards with a loud click of the tongue. Throughout the hour, we never go faster than walking pace — Vikash hasn't ridden much before — but the speed feels right, all the better to enjoy the landscape and the sunshine.
It's over all too soon. But as we drive back to the resort by the beach where I'm staying, I catch from my clothes another whiff of that familiar stable-yard smell: rather grassy, very horsey and — to me at least — sweet indeed.
Where to stay
For obvious reasons, accommodation options in Mauritius tend to line the coast — it's all about the beach frontage here.
That makes Lakaz Chamarel all the more special. One of the very few places to stay inland on the island, it nestles in a valley in the forested mountain region of Chamarel, in the south-west.
Billed as a boutique hotel that's managed like a guesthouse but with the full service of a five-star hotel, Lakaz offers 20 rooms ranging from the Lakaz Standard rooms, which overlook a shared swimming pool, to the Exclusive Pool Suite, which has a private pool and a view to the coast.
All of the rooms have a rustic-chic feel, with mosquito nets draped over the beds, chunky wooden furniture and bathrooms with an outdoor shower.
There's also a restaurant and bar set amid the gardens, and guests can have a massage or join a yoga class. There's also a free shuttle to the beach (about a 15-minute drive away), and free bicycles to borrow.
When I visit, everything is quiet and serene — this is a place to relax, and to be close to nature. And indeed there are walking trails in the area, including at the nearby Black River Gorges National Park, the biggest in Mauritius.
The area's also known for its good local restaurants, plus the nearby Chamarel Falls and Seven Coloured Earths, a somewhat surreal multicoloured geological formation thought to have been produced by the uneven cooling of molten volcanic rock.
Rates at Lakaz Chamarel are from €145 ($221) per night. lakazchamarel.com/en
Fact File
Horse rides at La Vieille Cheminee cost from 1500 Mauritius rupees ($57.80) for one hour. The property's chalets can accommodate between two and six people each, all equipped with a kitchen and cost from 2800 rupees per night. There's also a swimming pool, small grocery shop for guests and La Cabane, a guest area with a fireplace, free tea and coffee facilities and wi-fi. lavieillecheminee.com 
Local tour operator Emotions can organise horse rides and other activities on the island, including its Mauritius on Saddles day trip, which includes a two- hour ride at Chamarel, exploration by electric bike and a picnic lunch. emotionsdmc.com
Air Mauritius flies direct from Perth to Mauritius twice a week, three times a week from July 7, and four flights a week during the peak summer period. It also has connecting flights through to London, Paris and various African destinations, with a free stopover of up to two nights if no same- day connection is available. Travel agents, airmauritius.com or 1800 247 628. 
Disclaimer
Gemma Nisbet visited Mauritius as a guest of Air Mauritius and Emotions.