Hot hotel: QT Bondi, Sydney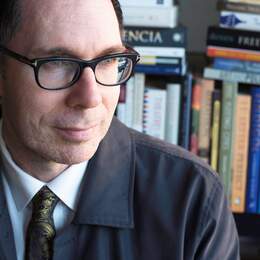 A stay at this "superb" hotel provides a chance to live like a local in the seaside suburb — and even do a little star spotting. 
When most people think of Bondi Beach, they think of sun, surf and sand. And rightly so, with the iconic beach and suburb — 7km east of Sydney's CBD — one of Australia's most popular tourist destinations during spring and summer.
Yet there's more than just an impressive swell to recommend a seaside stay, as I discovered during a recent sojourn as part of a trip that also took in the nearby suburb of Bronte, a musical at Sydney Opera House and impressive exhibitions at the Art Gallery of NSW.
Chief among those attractions must be boutique designer hotel QT Bondi, which opened earlier this year as part of the Bondi Pacific redevelopment of the old Swiss Grand Hotel and which was my abode for two nights.
Quite simply, this is a superb hotel, combining a relaxed, barefoot ambience and every convenience you could think of, from the cool interior design and lobby art installations to the lifts opening at ground level to a late-night supermarket.
Interestingly, there's no in-house restaurant; instead, patrons are invited to live as a Bondi local, with free bicycle hire and partnerships with nearby cafes and restaurants. During my exploration of Bondi Beach, Bondi and North Bondi, I sampled two of these, the excellent Drake Eatery and the exceptionally good Porch and Parlour.
Apart from going on rainy beach walks, I also did as the locals do and enjoyed the Bondi Farmers Market on a Saturday and the Bondi Sunday Markets, both at the nearby Bondi Beach Public School. No visit to Bondi Beach is complete without browsing the stalls filled with local arts and crafts or trying some great produce.
On the Sunday I decided to take a quick taxi ride to Bronte to lunch at Three Blue Ducks, a small restaurant up the hill from Bronte Beach. Arriving a little early, I went for a wander and stumbled upon one of Sydney's most famous and most picturesque cemeteries, the Waverley Cemetery, which sits on a cliff overlooking the ocean.

Established in 1877, the cemetery's 16 undulating hectares are covered with graves, tombs and palm trees — a dramatic resting place for many well-known Australians such as poets Henry Lawson and Dorothea Mackellar, test cricketer Victor Trumper, bookseller William Dymock and star of the silent movie classic The Sentimental Bloke, Arthur Tauchert.
But it was a very-much-alive movie star who caught my attention — quite easily too, as he was almost the only other person braving the rain and wind to walk in this melancholy city of the dead. Who would have thought that one day I'd run into Russell Crowe in a Sydney cemetery?
Disclaimer
William Yeoman was a guest of Destination NSW.