Hot hotels: Views — and clever ideas — at the Pan Pacific Melbourne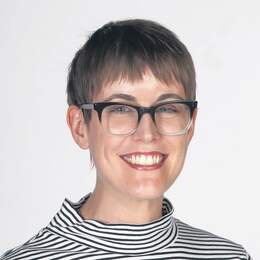 Thoughtful details can delineate a good hotel from a great one — and Pan Pacific's return to the east coast has them in spades. 
In writing about the newly launched Pan Pacific Melbourne, I could open by telling you about the views of the city skyline, which are as spectacular from the hotel's fourth-floor Pacific Club Lounge as from my aptly named Panoramic Suite on level 14.
Or I could begin with the lobby, a welcoming, timber-clad space with rotating displays of artwork and a maritime feel that reflects the hotel's position on a former dock in the South Wharf precinct, adjoining the Melbourne Convention Centre on the Yarra River's southern bank.
Or perhaps I could start with the hotel's bar and restaurant, Dock 37, which has a "land to sea" concept, a focus on Victorian produce and an impressive walk-through wine cellar that's suspended above the bar and houses more than 500 bottles.
Instead, I'd like to zero in on an all-too-often-overlooked element of hotel design: power points.
I'd wager we've all had this experience: you're staying in a hotel on holiday, and you'd like to plug your phone in by the bed so you can use it while it's charging. But a suitable power point is nowhere to be found, or is so tucked away you need to shift furniture to reach it.
However, when I'm wandering around my aforementioned suite with charger in hand, I come across not one but two perfectly positioned power points set on either side of the bed. There are a couple of USB ports, too, meaning that I could charge not just my iPhone but a whole orchard of Apple products, should I wish.
It's a small thing but it's the kind of detail that can delineate a good hotel from a great one. And these kind of thoughtful details do add up, whether it's the amenities kit in the bathroom — perhaps the most extensive I've seen, encompassing the usual body wash and shampoo but also mouthwash, bath salts and a loofah — or the electronic block-out blinds that lower at the touch of a button, or the walk-through robe on a scale I'd be delighted to have at home.
As Pan Pacific's chief executive Lothar Nessmann tells me, these are the kinds of things the group is keen to get right.
"Our focus is not on being sparkly," he says. "(We want to) get the basics right, do it time and time again, and be consistent."
The official launch of the Pan Pacific Melbourne marks a return to the east coast for the brand, while the group's 40-odd hotels in Australia, Asia and North America also include a Pan Pacific in Perth, plus Parkroyal hotels in Sydney, Parramatta and at Melbourne Airport.
And that number is set to grow, with new properties on the way from London to Langkawi. Among them will be the new Pan Pacific Orchard in the company's home city of Singapore, where an existing property will be completely rebuilt, reopening in 2021 as a 340-room "green hotel" featuring "experiential sky gardens".
"We are aiming at having a zero waste environment in that hotel," Mr Nessmann says.
Previously a Hilton property, the South Wharf hotel has undergone a $5.5 million refurbishment since Pan Pacific took it over last year. Renovations have included efforts to boost recycling and reduce both waste and energy consumption, while the last remaining floor of rooms is set to be made over this month.
One of the biggest transformations has been the Club Pacific Lounge, which was completely gutted to create a space that's part oversized living room, part informal meeting facility and part workspace, with seating including private "solo traveller pods" and "meeting pods" for small groups to chat, plus business facilities such as computers and printers.
Access is included with certain room types, providing a quiet, comfortable spot for a snack and a coffee throughout the day, or to wait to check into your room. Breakfast is served each morning, and there are drinks and canapes in the evenings.
Then, of course, there is the view — a sweeping cityscape panorama visible both from inside the lounge and the outdoor terrace, which will host barbecues and cocktails once the weather warms up.
As one member of staff tells me "these views are for ever" — there are no worries about them being built out, as the hotel is flanked by low-rise buildings, and the surrounding precinct is complete.
The hotel will further capitalise on its outlook with the construction of a rooftop bar, set to open late next year.
The views are also the star of my suite, its 68sqm wrapped on two sides by floor-to-ceiling windows looking out across the river. I can see the city lights from my king-sized bed, from the living room and even from the tub in the bathroom.
Indeed, floor-to-ceiling windows predominate in all of the 396 rooms, which start at a generous 38sqm and are differentiated primarily by which floor they're on, the direction of their view and inclusions such as Club Pacific Lounge access.
They range from Deluxe rooms facing Port Philip Bay (from $249 per night), to two- bedroom, two-bathroom suites with a lounge and kitchenette (from $524 per night) and Panoramic Suites (from $569).
The hotel also takes advantage of its location with deals such as a Family Package, which includes a stay in a two- bedroom suite plus breakfast, roast dinner and a pass to the nearby Polly Woodside tall ship, and the VIP Shop and Stay Package, with concierge service and discounts at the DFO outlet shopping centre next door.
Fact File
For more on the Pan Pacific Melbourne, go to panpacific.com or phone 1800 049 610.
Disclaimer
Gemma Nisbet was a guest of Pan Pacific Melbourne. They have not reviewed or approved this story.
Categories