Arrivals & Departures

How to eat your way around Switzerland like a local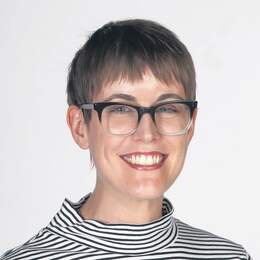 It's hard to beat a local recommendation when you're looking for a place to eat in a new city, and a new range of self-guided culinary tours offer just that.
Available in 11 cities around the country, Switzerland Tourism's new Taste My Swiss City tours include up to seven restaurants, bars, bistros and cafes within walking distance of one another and picked by a local food lover.
So in the capital of Bern, for example, football fan Dario recommends the Restaurant Altes Tramdepot — an eatery and brewery housed in a former tram depot — along with an Old Town cafe in the building where Albert Einstein lived in the early 20th century.
In Lugano, in the south, local Ludmilla (pictured above) has put together a tour showcasing the city's mix of Swiss and Italian influences, while in La Chaux-de-Fonds, near the French border, watchmaker Dominique's itinerary includes everything from an indoor market to restaurants specialising in homemade pasta and meat dishes to a bakery and confectioner.
Other cities represented include Lausanne, Locarno, Lucerne, Vevey and Neuchatel.
According to a Switzerland Tourism representative, the tours aim "to enhance the visitor's experience by introducing them to what and where locals eat", helping them "to gain a better understanding of the local ways of life, culture and the ongoing evolution of the city through the eyes of the residents".
The tours can be booked online and are self-guided, taking between two and three hours to complete on foot. Each stop serves up "something special" in the form of a local delicacy.
"At the end of the tour, the visitor will not only have sampled the equivalent of a full meal, but also discovered unusual culinary spots that are off the beaten, touristy path," the Switzerland Tourism representative said.
Categories