How to find your sea legs on your first ocean cruise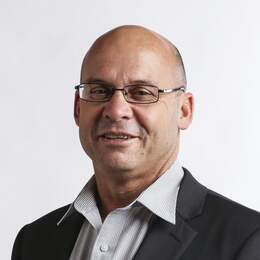 The entertainment options on any cruise can be overwhelming, ranging from singing competitions to bootscooting — and then there are the food and drink choices. Our first-time cruiser navigates life on board with advice from some seasoned old hands. 
Roman from New Zealand is soaking up the applause as he stands centrestage in the Princess Theatre.
He has just won Voice of the Ocean with a surprisingly tender rendition of What a Wonderful World for a man who looks like he could pull on an All Blacks jersey.
The whole theatre is swaying slightly in the 4m swell as Emerald Princess heads for Sydney on the last leg of an 11-day voyage from Auckland.
Voice of the Ocean is the cruise version of the TV talent show. It comes complete with judges' chairs that spin, a band, stage set and electronic voting devices for the audience.
Front and centre to watch the Voice of the Ocean final is Seattle resident Andrew Gill. He is the most-travelled passenger aboard, with 860 days of sailing on the Princess fleet.
This is the first voyage for me and many others only just finding their sea legs.
The advice from old hands such as Andrew is to try a bit of everything and then do as much or as little as you please.
First you have to learn your aft from your midships so you can navigate your way to all the activities, entertainment, bars and restaurants.
On Emerald Princess you quickly work out there are three sets of lifts and stairs, one forward, one midships and one aft. The pools, bars, gym, spa and restaurants are forward and aft, and on certain decks.
Deck seven, the Promenade Deck, is home to a steak and seafood grill, a pub with 63 whiskies, a cocktail bar, a lounge bar and a dance club.
Raise a glass to Albany distillery Limeburners if you make it to deck seven, because its single malt is high on the list at the Salty Dog Gastropub.
Up on deck 16, the sommelier attached to Curtis Stone restaurant Share starts wine tastings with Pemberton's Aurelia chardonnay pinot noir.
That's more than a drop in the ocean for the two WA producers, with more than 3000 passengers on this cruise, most of them from North America.
Melbourne-born celebrity chef Stone runs two restaurants in Los Angeles and has already charmed some of the American passengers through regular appearances on NBC Today, Oprah, Ellen and The Celebrity Apprentice.
The quality of his Share offering shines like a lighthouse at sea with bursts of flavour and finesse. Pork ravioli with a green curry filling coated in lemongrass cream, and lemon-poached prawns, are two of the stand-out dishes.
It's so easy to drift a night away here checking out pictures from his family album on the walls or flicking through his favourite travel and cooking books between courses.
Share is to be savoured and a good reason not to fill up on food all day long while at sea.
It's tempting. Food is everywhere, from cafes, buffets, restaurants, room service and pizza by the pool, but so are entertainment and activities.
Pack a pair of dancing shoes because there are all kinds — ballroom classes, bootscooting and retro disco from 11pm onwards in the Skywalkers Nightclub.
But nothing filled the dance floor at Club Fusion like the mid-morning Zumba sessions hosted by fitness freak Ramon.
What a way to burn off breakfast, loosen the lycra and have some fun. More than 200 people aged from 8-80 belting out moves such as destroza, flamenco arms and the travel salsa in the middle of Bass Strait.
Others settled for fresh air and the sounds of the sea with daily laps around the promenade deck. If the Zumba crowd look like crazy crabs, these are the ocean-going gulls constantly circling the ship.
The choice of activities can be dizzying. Sudoku challenge, trivia challenge, table tennis competition, golf chipping competition, art auction, photography seminar, Chinese herbal remedy session, blackjack tournament, Texas hold 'em poker, bingo, bridge and board games all on one day.
Another option is to prop up poolside with a book. The best place for a quiet read is the Sanctuary, looking out over the ocean on deck 17.
The Sanctuary is above the fitness centre and spa, where, as well as an array of massages, there's a barber aboard for gentlemen in need of a shave and spruce up before one of the formal dinners.
The formal dinners can be a bit daunting for first-timers not sure what to expect. They are an opportunity to dress up and another chance to meet people such as Roman, Andrew and Emerald Princess captain Martin Stenzel, who joked that it was also his first cruise.
It wasn't a bad beginning for genuine first-timers. The voyage from Auckland to Sydney covered 2689 nautical miles (4980km) with barely a bump in the night from rough seas. There was a day of cruising through New Zealand's magnificent Fiordland National Park and six days at port or at anchor for shore excursions.
It ended on the right note with Roman's win followed by a wonderful sunrise over Sydney as the Emerald Princess docked between the Harbour Bridge and Opera House.
Disclaimer
Brad Thompson travelled as a guest of Princess Cruises.
Categories