How to move a lighthouse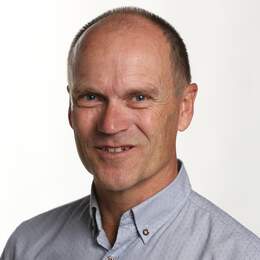 MOGENS JOHANSEN discover that they do things a bit different in Denmark.
How do you move a lighthouse? Well if you are Kjeld Pedersen, you put it on rollerskates.
The Rubjerg Knude lighthouse has been a beacon on Denmark's windswept north-west coast since since it was first lit on December 7, 1900, but it was dangerously close to being claimed by the ocean as the powerful waves of the North Sea eroded the sand dunes by up to 2m a year.
When the lighthouse was built it was more than 200m inland and there were no large dunes around it. Over time the sea closed in and the wind blew large amounts of sand up from the cliff.
In the end, the sand was so high that it was sometimes impossible to see the lighthouse from the sea. In August 1968, the fight against the sand was given up and the light was lit for the last time.
Mr Pedersen, a local bricklayer in nearby Lonstrup, was originally tasked with demolishing the 23m-high lighthouse but he came up with the idea of moving it instead because of his close personal connection with it. Mr Pedersen often goes up to the lighthouse when he has something on his mind — he says the wind and the rugged landscape clears his head and leave his spirit at ease.
Mr Pedersen sought advice from specialist engineering company BMS and they ended up collaborating on the project. Heavy-duty beams were inserted under the foundations of the lighthouse and raised. These were fitted with "rollerskates" and pushed along parallel rails by powerful hydraulic jacks. The 720-tonne lighthouse moved at 12m an hour during the six-hour operation. The project to move the historic lighthouse 70m cost more than $1 million.
A force of nature
The sand dunes of the windswept north-west coast have claimed many buildings over the years.
The Romanesque Marup church, also near Lonstrup, was partly dismantled in 2008 to prevent it from falling into the sea.
What remains of it is now only a few metres from collapsing down a steep slope.
Marup church was built in about 1250 and was used until 1928. In 1987 it was used as one of the filming locations for the film Babette's Feast, which became the first Danish film to win an Academy award for best foreign language film.
Near Denmark's northernmost town Skagen, the St Laurence church, built late in the 14th century, only has the tower of the church is visible.
At that time it was the largest church in the region but sand migration began in the 16th century and by the end of the 18th century the congregation had to dig their way into the church when they wanted to attend services.
They continued the struggle against the sand until 1795 when the church was closed by royal decree.