How to plan a holiday to Africa: our guide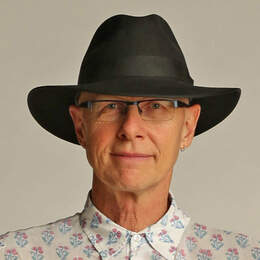 A trip to Africa needn't be a daunting prospect, with our Travel Editor's expert advice on when and where to go.
Over the past two years, travel to Africa has been becoming more mainstream — big touring companies have itineraries that once were the domain of only bespoke African touring specialists.
It's not mass tourism, of course. It is still largely small- group travel but it does reflect increasing interest in and ease with the idea of travelling in Africa.
Bespoke and specialist touring companies are offering increasingly refined (I might even say more "intense") experiences on the African continent.
And let's start right there, with the real basics — Africa is a diverse continent and 54 countries and states are members of the African Union. By comparison, there are 28 countries in the European Union.
And let's take the next step and decide that in terms of a holiday that is safe in every sense (from personal safety to the risk of cancellation), we are going to cross north Africa and west Africa off our list.
Morocco may be the exception, though the Department of Foreign Affairs advises a high degree of caution in Morocco overall, and not to travel to the Western Sahara.
Most people travel to Africa for wildlife and culture and this is found in abundance in sub-Saharan Africa — the bottom of the big triangle.
Our geography puts us in pole position for travel to Africa, of course, as do the airlines that fly there. Officially, we are told to expect 11 hours' flight time with South African Airways from Perth to Johannesburg, and SAA has just had return economy fares at under $1500 to that city, just over $1500 to Cape Town and $1900 to Victoria Falls.
We also have a nice geographical advantage in to destinations higher up the continent, such as Nairobi in Kenya, or Kigali in Rwanda, through the Middle East — I've flown to the first with Emirates and the second with Qatar, for example.
A big tour of Africa has traditionally been a "once in a lifetime" travel wish. But here's another thought: that it doesn't have to be a multi-country tour taking a lot of time, expense and organisation.
Africa is just over the Indian Ocean, and good countries of Africa are places that can be explored individually and specifically.
It doesn't have to be confusing or exhausting. Travelling in Africa doesn't have to be daunting.
I've flown from Perth to Johannesburg in just over nine hours (shorter than the flight times to the Middle East, by comparison). South African Airways has good planes, good service and a 46kg luggage allowance for economy-class passengers. From Johannesburg, it's easy to hop to just about anywhere.
Botswana is a stand-out example of how African countries can work well. Zambia has been trouble-free and politically stable since its independence from Britain in 1964. Sparsely populated Namibia, to the west, has been stable since gaining independence in 1990 after a long struggle against South African rule.
Namibia is good to visit all year round but April and May are great months, with a crispness to the air and greener landscape. From June to August, it dries and cools, wildlife gathers around water, and there are cold nights. Namibia gets less rain than the countries to its east, though between December and March there can be some humid days with an afternoon thunderstorm or shower.
This is not so in the Namib Desert, one of the planet's driest regions.
Zambia
Just as we understand the difference between Italy and Scotland and Norway, and don't necessarily try to couple them together on one trip to Europe, so we can understand that Zambia is very much its own entity. For us, it can be its own destination, with wildlife and cultural experiences. It's got what we are looking for in Africa and it's easy. Zambians are warm, educated, welcoming and focused on tourism and service — and my experience is that the welcome is genuine and the service personal; person to person.
Zambia has not been susceptible to the problems of some of its neighbours — terrorism and disease warnings. Since its independence from Britain in 1964, Zambia has not fallen into the conflicts and corruption of so many of its neighbours. It has been trouble-free and politically stable.
Too often the "risk" with African itineraries is planning in too many countries — too many vagaries. We could easily fully experience the country in 10 days. A trip to Zambia might work like this. It takes one hour and 40 minutes to fly from Johannesburg to Livingstone. (Sometimes the connection is better for travellers to fly to the town of Victoria Falls, just over the Zambezi River in Zimbabwe, and transfer across the bridge, but this means paying for the extra visa, in Zimbabwe, just to "transit".)
I'd spend at least three nights the Livingstone area. There are game drives in Mosi-oa-Tunya National Park (elephants, white rhino, giraffe, waterbuck, buffalo and more). Then there is Victoria Falls itself, and on the Zambian side, I'm very close to its 100m drop, with the spray flying straight up out of the gorge, and a bright morning rainbow.
The best time to see Victoria Falls, on the border between Zimbabwe and Zambia, is from June to September. But from mid-December to September, there is usually plenty of water on the Zambia side of the 1700m-wide falls, and it's a spectacular side for viewing the falls.
There are helicopter and microlight rides over the falls; fishing, canoeing, boat sightseeing and sunset cruise trips on the Zambezi; quad-bike and horseriding treks. There's a crocodile park, railway museum and an evening dinner train.
Livingstone is an easy town, with wide roads, well-paved streets, lots of ATMs, and restaurants that range from Indian to Olga's Italian, and plenty with the Zambian flavour, of course.

Zambia's capital, Lusaka, is about an hour's flight, and this is a nice, mild "African city" experience.
I wouldn't spend much time in Lusaka but it's worth overnighting and visiting the Zambian National Museum and a shopping area (Sunday markets at the weekends).
Then it's only a 70-minute flight to Mfuwe, on the doorstep of the superb wildlife area of South Luangwa National Park.
The popular months to visit and see wildlife are from June to October but I have been in the rainy season, in February, when it is quieter and green, and liked that too. Game spotting is a different kettle of fish.
As the dry season progresses, wildlife compress around water (grazers and predators). As soon as it rains, they disperse. They are all still here, of course, but not so predictably found in certain spots. I rather like that, and see lion, leopard, elephants, giraffe, buffalo ... well, and so on and so on.
It's certainly worth three nights, and more for those who want a bit of swimming pool time and village visits along with the game drives.
Add to that Lower Zambezi National Park, and you have a more-than-full wildlife experience.
And, of course, you are in Africa. Zambia is still a land of villages, of traditional round, thatched homes, of subsistence farming and traditional crafts.
So, a trip to the African continent can be very specific, easy and short.
Just visiting Zambia is a good plan.
Travellers who want to couple up another country could consider Botswana, a stand-out success story in Africa.
But personally, I'd save that for another day, another year. Zambia is less noticed, and the experience is authentic. Africa doesn't have to be "once in a lifetime".
Africa doesn't have to be daunting.
Chobe
It is a game drive with a difference. Normally we'd muster in the cold and dark of an African morning, sipping tea and nibbling pastries; people in muted colours waiting to tuck under rugs in an open-sided four-wheel-drive safari vehicle. The drivers would head to familiar wildlife haunts and guides would spot and narrate the landscape and the lives of the lions, leopards, cheetahs, giraffes, elephants, rhino and impala living upon it.
But this morning I'm climbing into an aluminium dinghy. Yes, this is a game drive with a difference, for I am on the Chobe River, and the game drive will bring us face to face with the animals that come down to the river to drink.
I have started our journey into Africa on the Chobe River, which is the border between Botswana and Namibia, and close to where Zambia and the Victoria-Falls end of Zimbabwe meet, for good reason — for this.
This is not only a confluence of big fresh water and wildlife, but of some of the most stable and predictable countries on the African continent.
The Chobe National Park is in the north-west of Botswana, near the borders to Zambia, Zimbabwe and Namibia and is famous for its vast variety of wildlife. Chobe has a big elephant population. The best months for wildlife are May, June and July. It is cooler and also the dry season, compressing wildlife around the Chobe River and waterholes.
South Africa
Kruger National Park remains the iconic wildlife park and for good reason — there are lots of animals and guests are pretty well guaranteed good viewing.
A short flight from Johannesburg in South Africa, it is good all year but game viewing is best during the dry winter months from May to September, when the wildlife moves towards water. The summer, from October to April, is wet and that means newborn wildlife but full waterholes and game more dispersed.
I'd couple up Kruger with a tour of the Garden Route, along the south coast, time in Cape Town and a visit to the nearby wine-growing area of Stellenbosch and Franschhoek. Look out for the Four Passes Route, a circular scenic drive of 230km from Cape Town taking in Helshoogte, Franschhoek, Viljoen's and Sir Lowry's passes. The Cape has a particular weather pattern quite different to the rest of the continent.
From November to March it is sunny and dry, while its neighbouring countries are in wet season.
Migration
In a blur of zebra and wildebeest, more than two million animals migrate from the Serengeti National Park in Tanzania northwards to the Masai Mara National Reserve in Kenya.
There are many touring itineraries, with good safari camps, well set-up vehicles and experienced guides. The big Masai Mara wildebeest and zebra migration is through July and August, as the animals move north across the Serengeti.
In September they run into the obstacle of the Mara River and tend to spread out across the northern Serengeti. But January and into February are good for safaris in Kenya, as wildlife is drawn to waterholes.
The climate varies throughout Tanzania but the main rainy season is from March to May, with tropical downpours.
The dry season is from June to October — good months to visit. June and July are usually best for the wildebeest migration, as the herds start to move north across the Serengeti towards Kenya.
But it's worth thinking about this, too: that in late January and into February, the great herds have headed back south and are calving in the southern Serengeti, when the predators hunt.
Elsewhere
Ethiopia
In terms of visiting Ethiopia, Christian festival dates are probably more important than the weather. The Ethiopian Orthodox Church's epiphany festival, Timket, is on January 19. Ethiopian Christmas is on January 7 and Meskel, on September 26 and 27, celebrates the finding of the true cross.
Legend says that in the year 326, Queen Helena found the cross on which Jesus Christ was crucified. Ethiopia's dry season is from October to March.
Rwanda
Rwanda's drawcard is the chance to walk into the Virunga Mountains and visit its mountain gorillas. We can do this anytime of year but the most popular months are from June to September, then December to February, as they're drier. The first rains usually start from late February to May, and the hills can be muddy.
I'm very fond of Rwanda, and very confident in what I think of as the safest country in Africa.
For me, it is literally the heart of Africa, just south of the equator, at quite high altitude, which gives it a very pleasant tropical highland climate.
Uganda
Mountain gorillas can also be visited in Uganda, on the other side of the mountains, — and, once again, June to September are the popular months.
Primate walks to see both mountain gorillas and chimps are more difficult in the rainy season — rainforests get wet and March to May is the peak of the wet season.
The best game viewing in Uganda is during the dry seasons from June to August, then December to February.
Categories